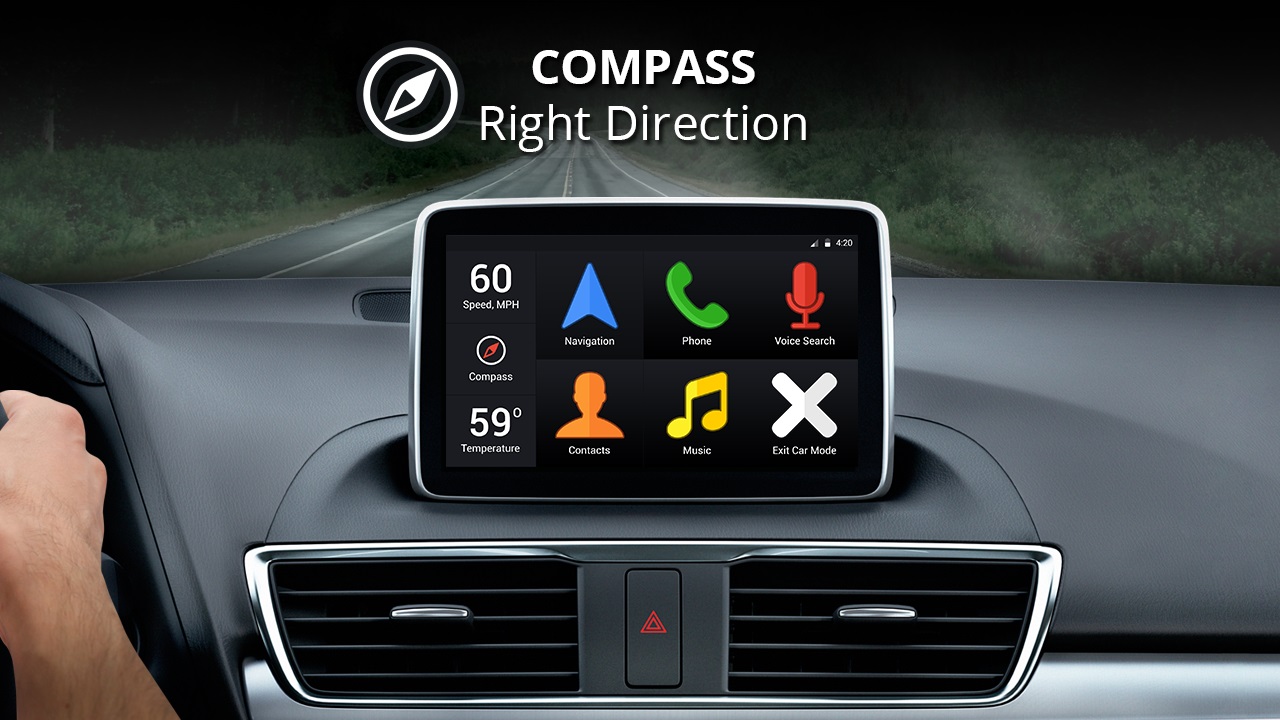 Do you want to use your mobile while driving? Although it is very much risky but if you have android then everything will become easy for you. Simply mount your phone in your car, download the best car mode apps for android and manage your phone as you wish. Without touching your mobile, you can make the free phone and video calls,   listen to the upcoming SMS and auto reply them. Car dashboard mode apps will improve your driving speed and enables you to stay connected with your loved ones during driving. Accidents will remain far away from you and you will safely drive on the road. You can also give "voice commands" to your phone; know the locations and much more.
Below I have selected the top car mode apps for android. Hope, you will like them.
This app will become your must have driving companion because it will read the messages and emails for you. It provides you the big buttons to quickly start and stop music. You can know all the important voice commands and change the settings up to your requirements. This car dashboard app also lets you to get the best voice response and quick shortcuts to open up your favorite apps.

Car Home Ultra tells you all the shortcuts to easily manage your phone while driving. You can quickly dial the numbers, auto-reply the SMS, navigate the locations, listen to the music, know your speed and weather etc. This car mode app also gives you a variety of color themes, speed alarms, day and night modes to have a safe drive and perfect eyesight. If you love your eyes then check over here.

AutoMate is a fantastic car dashboard app that lets you to use your voice or gestures to control your phone during driving. You can easily access the contacts, try the different media players, listen to the text messages and automatically reply them. With this car dashboard app, you can also know the weather, speed, traffic and nearest hotels, ATMs, hospitals, gas stations and much more.

Car dashdroid gives you amazing features that can help you a lot to have a comfortable drive. It read out the SMS for you and enables you to send the pre-defined reply or use your voice commands. It displays all the buttons in full screen so you can easily access the call logs, media players, speedometer and other apps. This car mode app also supports the data widget, Bluetooth, Google navigations and a lot more.
Do you like to use any of the above car dashboard app for android? Are these apps helping you to focus on the road and avoid the distractions? Share with Newzoogle in the comments that are given below.