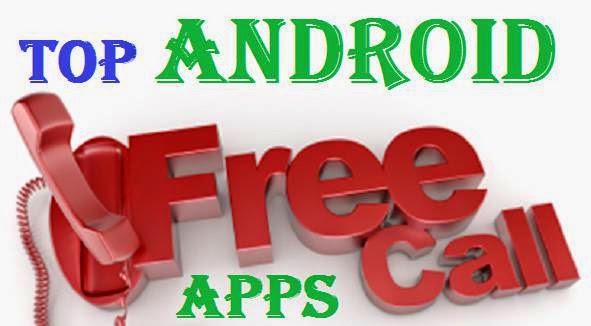 All of us like to keep the mobile phones but a very few of us like to spend money on balance or credits so this article is especially designed for all those people who want to talk whole heartedly without paying a single penny. Anyways it is also not wise to spend a lot of money on credits while the free calling and free text messaging apps are available in the play store. These free calling apps let you to make free calls and text as long as you want. You can also make free international calls and can easily connect to your friends and relatives living far away from you. But remember if you want to make the free video calls then use the best video chat apps for android.
The list of free calling and text apps is large in numbers but for your ease I will tell you just about the best free calling apps for android.

Talkray enables you to quickly make free calls and send uncountable messages and animated photos to your loved ones. You can talk with more than 1 person at a time and share the beautiful emojis, locations, voicemails and more. This app also allows you to make free international calls and listen to clear voices.

TalkU is an amazing android app to make free calls because it provides super extra features like recording the calls, get he missed call alerts,block the unwanted calls and many. TalkU also provides the high quality voice, international calling facility and a free second line on your phone etc.

Mo+ lets you to make free calls all around the world and use the live walkie talkies to have a more fast communication. This app also supports the best sound systems, multimedia and user friendly interface to give you a better calling experience.

Kakao allows you to quickly connect with your friends, use the stickers and emoticons to express your feelings. You can freely talk and send text up to your heart desires. Group chatting; voice filtering, location and photo sharing has become much easy with this android app. Although Kakao also lets you to save your private messages but for more features check the best SMS locker apps for android.

This free calling and texting app enables you to make unlimited free calls and stay connected with your loved ones living in abroad. You can add the second line, get the US numbers, try the walkie talkie, use the voicemails, record and forward the call etc.

WePhone is an ad free calling app that lets you to make local or international calls without any cost. You can convert your pad into phone, track the caller name and location. WePhone also allows you to record the calls, have the clear voice and get the free gift credits and Bluetooth support.

magicApp is a less costly android app to make free calls and messages. It supports US numbers, second phone line, anonymous caller information, call forwarding and voicemail options to make calls over any network channels.
I think I have listed up all the important free calling and texting apps for android but if you feel that your favorite app is not the part of the above list then quickly contact the Newzoogle by email and comments.