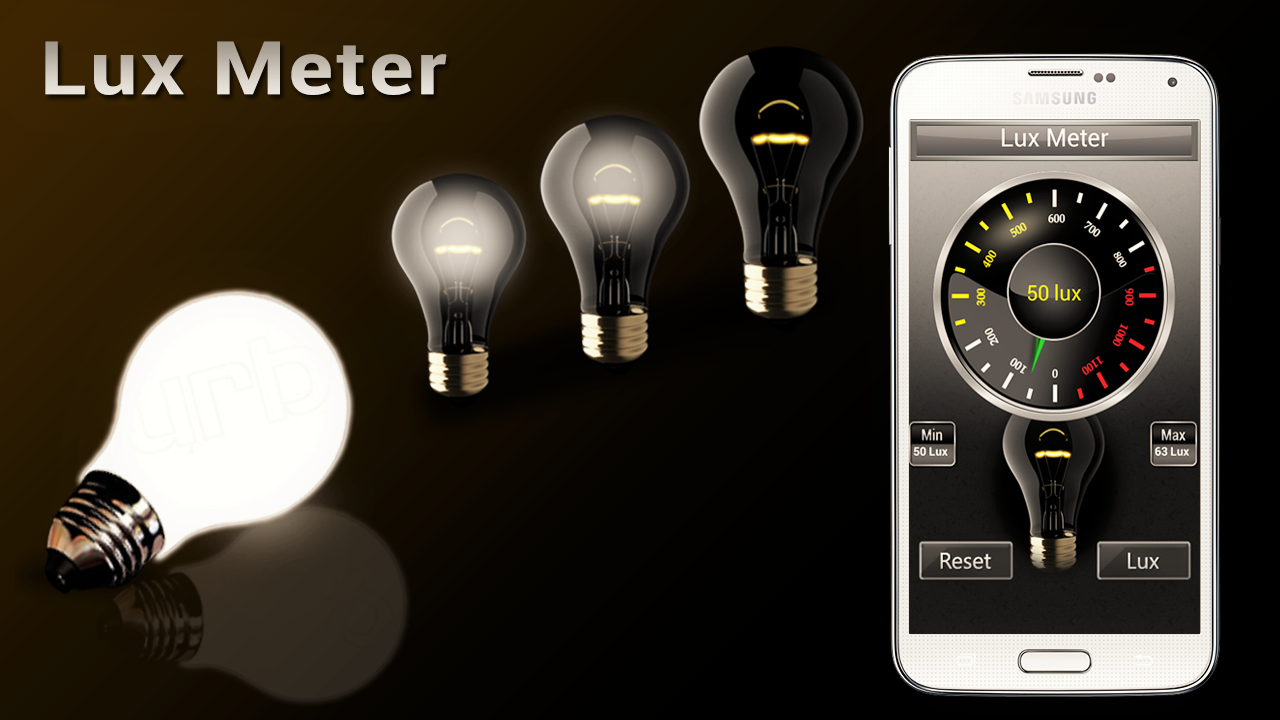 Light meter apps help you to estimate the light power of various objects that produce the light and let you to know the importance of light for doing different things. For example, you can easily judge how much light you need for taking photos or making exclusive video scenes. Light meter apps enable you to measure the lights of your vehicles like motorbike, car or others. Furthermore, light meter apps for android are also used for knowing the light value of various blubs and printers etc. Remember light meter apps will work effectively if your android has a healthy sensor.
Below you will find the list of top 7 light meter apps for android.

This light meter app is reliable to check the brightness of all type of things. You can read the light values in the lux surrounded by 2 ranges. It informs you about the temperature, vintage and filters to improve the productivity of the objects. It also supports the foot candles and a variety of skin cases.

Light Meter Luxma is the choice of many people because it allows you to read the luminous values directly from the  light source and tells you how much light is best for doing specific things like photography. It also provides you the fast and automatic calculator or calibration light meter.

Lux Meter is a very easy to use android app to measure the various levels of lux in both maximum and minimum light conditions. This light meter app will protect your readings and saves them for future purposes. It is also best for effective calibration and foot candles.

This light meter app has very interesting features such as it displays the light values in graphs and digits. You can auto calibrate and get the average of the lux in 4 time refresh reading scale to choose the best light level. This light meter app for android also supports the useful foot candles.

This Light Meter allows you to quickly measure the light intensity of a variety of objects. Your device will vibrate or produce an alarming sound and low light when it judges the light values. There is also option to get the exif and sensor details.

This light meter app is compatible for all kind of screens and shows you how much light is produced by your camera during a photo shot and other tasks. Therefore, many photographers prefer to use this light meter app for android but if you are interested in special photography apps then search the Newzoogle thoroughly.

This light meter app will auto correct the effectiveness of your android's sensor and provide you a bunch of interesting features which may help you to easily measure the light amount of different items.
If your phone's sensor works well then you must try the best metal detector apps for android to find the things which are hidden in the earth or walls. And give me your feedback in the comment section given below.