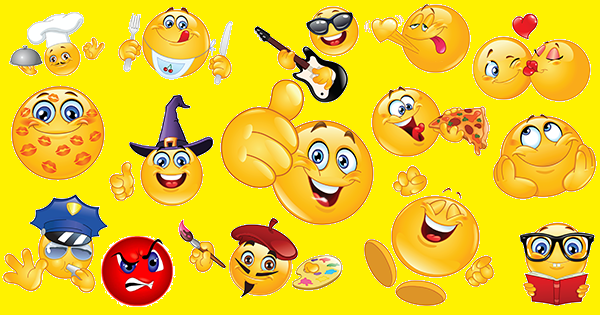 Emojis make your texting and chatting super easier because they let you to expresses your emotions without saying words. You can use the cute pictures, signs, smileys, stickers and emoticons to show your happiness, sadness, loneliness, love and other emotions which are difficult to explain in words. So install the best emoji keyboard apps for android to have all kind of emojis which are according to the events and situations. You can easily select the emoji you need even these emoji keyboard apps also suggest you the perfect emojis according to your text. These apps also support all languages and let you to improve your typing speed.
There are many emoji keyboard apps for android and often it becomes difficult to search out the best so for your convenience Newzoogle has collected the best emoji apps for android. Hope, you will enjoy them.
This is an amazing emoji keyboard app because it has a lot of interesting features such as you can get more than 3000 cute emojis, stickers and gif animations. You can change the theme, background, color, size and sound of the keyboard. This app also supports the gestures, 65 languages, word prediction and auto-spelling corrections but if you want to check your grammar mistakes then go to this article.

This is a customizable emoji keyboard app that gives you more than 8000 unique emojis, funny internet characters, suitable emojis and words up to your text messages. You can adjust the keyboard size, color, design, language, top 5 rows and layouts. If you do not want to type then you can also speak the words and the keyboard will automatically write them.

Kika emoji keyboard app provides you 1200+ new emojis, beautiful stickers, funny gifs, attractive themes and colorful fonts. You can swipe quickly, automatically correct the wrong spellings, change the typing sound and write into 60 different languages.

This emoji keyboard app is packed with thousands of cute emojis, emojis art and emoticons that are perfect for all events like Christmas, birthday and more. You can auto complete the spellings; customize the color; theme, sound and background pictures to give a personal look to your keyboard.

This emoji app for android lets you to find the meanings of different emojis because it gives you a cute emoji dictionary. You can get the impressive emoji answers, cute stickers and smiley gif emoticons. This app also enables you to have your favorite keyboard color, design, resonance, buttons and auto-correction modes.

Go Keyboard has a big collection of emojis, funny stickers and smileys that are enough to state your emotions. You can modify the color scheme, keyboard layouts, wallpapers, language, font style and word size. This emoji app for android also detects your spelling errors and supports the multiple voice narrations.

This is the worldwide famous keyboard alternative app for android because it has all the necessary features which you may expect from a personalized keyboard. You can get more than 1000 emojis, translations, word suggestions and text rephrasing to explain the things more effectively. This app also lets you to take notes and play games. To take the notes in effective way look at this now.
If you know another emoji keyboard app for android then most welcome to share with Newzoogle via comments that are given below.