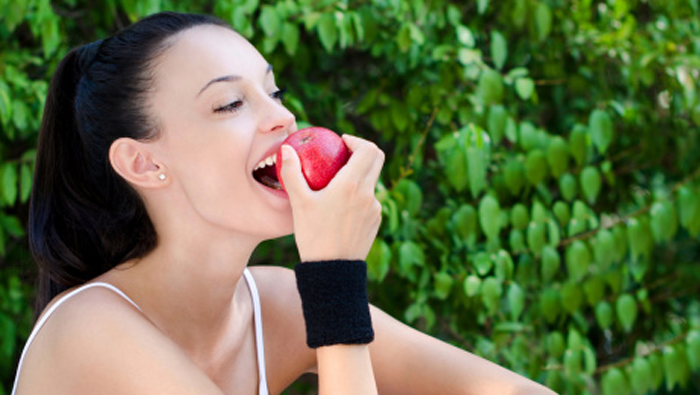 Health is wealth. Without health wealth is useless, just imagines you are a millionaire person and has all the luxurious of life but doctor has abandoned every spicy thing and you are lying in the hospital bed waiting for the quick recovery but unfortunately diseases over come on you and take you on the verge of death. Ah! All this seems to be a horrible dream.
So open your eyes and before any disease catch you, start to take care of your health. Take good food, do the workouts, have the good sleep, try the various body exercises, lose the weight and as a result look fit and smart like the TV actor and actresses. Android apps for health and fitness can play a great role in this regard. These apps remind you of your health status and let you to track your health for having a long life. Health and fitness apps also give a proper shape to your body and award you with a magnificent personality.
As usual, Newzoogle has collected the top 7 android apps for health and fitness. Let's read what these apps offer:

Lifesum is the best android app for health and fitness because it gives you all the possibilities to track your health. It reminds you to drink water, know the food contained on fiber, sugar, protein and other minerals that are good for your health. You can also get the daily health tips and useful suggestion related to exercise and food.
Without going to gym, you can shape your body and do the easy but effective exercise like leg-up crunches, flutter kicks and bicycle crunches etc. This android health and fitness app displays the animated pictures and lets you to set the reminders for daily exercises. For more effective exercises use the best workout apps for android. 

Endomondo actively keep an eye over your running speed, cycling and other game activities along with time limits, distance calculator and real time work out trainer. This health and fitness app also shows you the body summary, calorie and heart information to track the normal working of your body.

MyFitnessPal lets you to eat a balanced diet and have a complete control over fatness. You can easily know which exercise or food is best for you because there is a huge food data base with the complete nutrients information. You can also set your goals, diet plans, calorie counter, delicious food recipes and more.

If you want to look slim and smart then try this app because it allows you to know the easy exercises, weight loss tips, best hotels and delicious recipes related to the calories you need. This health and fitness app also supports the multiple devices, apps and barcode scanners to track the things you intake.

Get the easy and useful tips related to health, food and recipes. This health and fitness app enables you to know the amount of calories which you take daily or monthly and also know the helpful steps which you can take during headache, cough, pimples and other troublesome situations.
If you love yourself then always keep this health and fitness app in your pocket because this app lets you to know the common disease signs and contact to doctors for the quick treatments. You can get the appointments; know the hospital timings and locate the various health centers for the emergencies.
This app also gives you care alerts, health tracker and a lot more to make you fit.
All the above android health and fitness apps are best; you can try them to improve your health. Anyways which health and fitness app offers the features of your choice? Please share with Newzoogle.