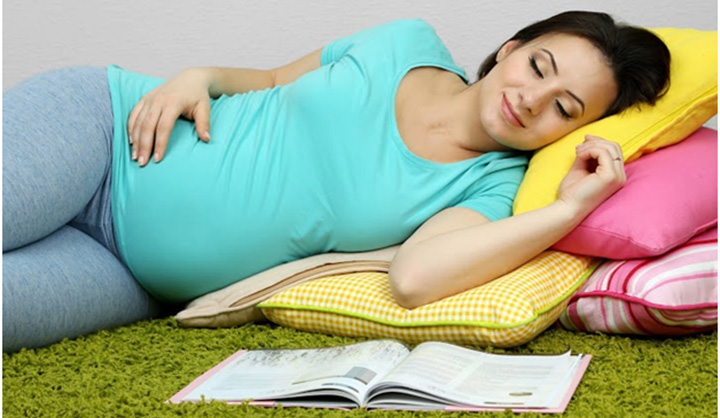 If you are going to have a baby then your life will soon be changed especially your body where the different changes takes place to shape a new and innocent life. Although books and elders are enough to provide you the various suggestions related to this specific period but android has made everything easy from business to domestic life. Android pregnancy apps will tell you which type of food and exercise is best for your body and baby as well. You can easily calculate the days, weeks and months for the doctor appointments and upcoming baby because android pregnancy apps provide you a tracker, calendar and charts to see the remaining time in delivery. These apps also tell you what to pack for the hospital, track your mood, guess the gender and baby name etc. Let's read what are the other interesting features packed in the following android pregnancy tracker apps.

I'm Expecting is a must have android app for all pregnant women because this app tells you everything which you may need during pregnancy such as health tips, guidance videos, baby kick counter and delivery calculator. I'm Expecting also allows you to ask questions, monitor your weight, have a unique baby name, track the common symptoms and share your views with the other pregnant women.

Ovia Pregnancy Tracker app has already helped a lot of pregnant ladies and also ready to help you. You can know the baby size, see the pictures, read the informative articles and match the symptoms etc. Ovia pregnancy tracker app also lets you to start the countdown, track your diet, exercises, moods and weight. It has also made it easy to share your pregnancy issues with experienced doctors.

This is a famous android pregnancy app because it tells you everything about pregnancy. You can easily know about the things which you and your baby need during the specific days. This app shows you the week by week development, normal health conditions, kick records, useful calendar and diet advisor etc.
This is a customizable android pregnancy tracker app and enables you to have an easier and healthier pregnancy. It reminds you about the doctor appointments, special diet planners and baby essentials for the hospitals. You can track your and your baby's health; avoid the chances of miscarriage, count the baby kicks and read the parental articles.

I'm pregnant is the best android pregnancy app because it gives you all the details about the pregnancy such as what to eat, what to pack for hospital and which exercise is good for you and your baby. I'm Pregnant also lets you to read the books, track the kicks, know the gender and beautiful baby names etc.

This is the great Pregnancy Tracker app for android that shows you the day by day and week by week progress of your baby through videos and pictures. You can get the useful health tips, read the others experience and easily discuss your problems with other ladies.

Pregnancy ++ enables you to know about the things which are essential for a new baby. You can track your weight; get alerts for doctor appointments, latest baby names, baby size, kicks and contraction couonter etc. This app also allows you to record your personal experiences in a beautiful diary.
Newzoogle wish for your happy and healthy pregnancy. Does any of the above pregnancy tracker app helps you or not? Tell the Newzoogle in the comments.