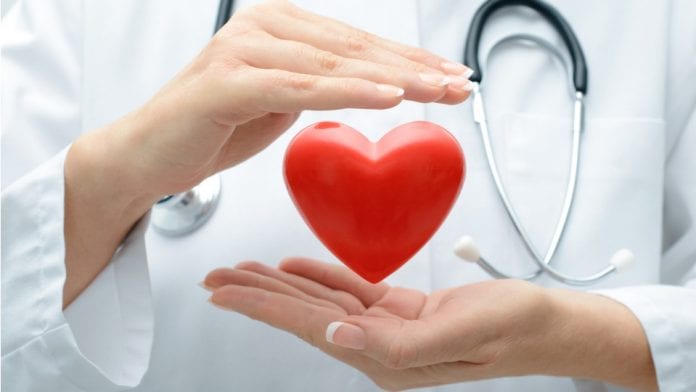 Many of us visit the doctor only when we have a problem. While there are also such people who prefer normal routine checkup. For both kind of people android offers a lot of fitness apps including weight loss, cholesterol control, workout, blood pressure checker and much more. In this article, we will discuss the best heart rate monitor apps for android. Because heart is a very important organ of our body. When our heart beats, it shows the sign of life. One of the sudden causes of death is the "heart attack". So, if you are the person who go to the physician only in case of a health issue then heart rate monitor apps can save you from severe diseases before time. You can guess about your heart condition and fitness level. If you have 60 to 100 beats in each minute, then it shows that your heart is normal otherwise the situation is alarming.
As I discussed above heart rate monitor apps are also best for people who think it's best to have a complete body checkup after one or 6 months. If you belong to this category, then heart rate monitor app will let you know whether your heartbeat is regular or irregular. Do you need a treatment or more care for living a healthy life?
For a heart patient, these apps are also helpful to track the health of their heart.
Remember, heart rate depends more on our emotions and activities.
So, let's read more about the best heart rate monitor apps for android.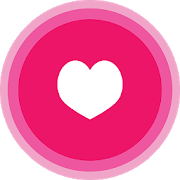 Counting your heartbeat is easy with this app. For some seconds, place your finger on the camera of your device and the app will display the correct measurement of your heart. You can save the report based on weekly and monthly recordings. According to your heart's health, the app will show the graph so you can view the overall performance of your heart.
Mostly it is considered that due to fatness, diseases can attack on any person that's why to keep you healthy, this heart rate monitor app counts the calories that you burnt. You can also know about different training zones related to heart rate.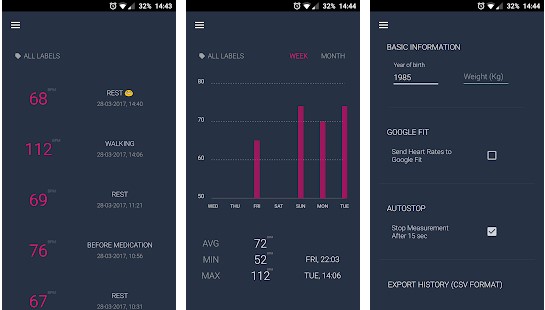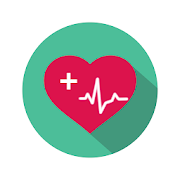 Our heart rate differs according to the work we do. For example, during exercise, rest, walk, running, sadness and happiness, our heartbeat can be slow or high. This heart rate monitor app lets you track your heart's working whenever you want. Gently put the index finger on your mobile's flash or camera and wait for 5 or 10 seconds to let the app check your pulse rate. To avoid any confusion, after 15 seconds the app will automatically stop measuring your heart and will start to generate reports. You can see graphs, store information, get reminders and enjoy smartwatch support etc.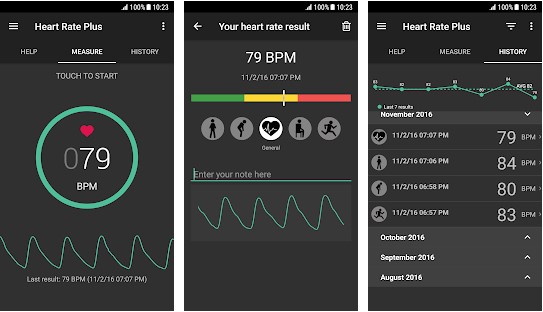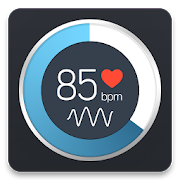 It will not be hard for you to examine the condition of your heart. At anytime and in any place, you can check your heartbeat level. Simply, put one of your fingers at the back of camera and within 10 seconds, the app will display report. The presented measurements will be accurate.
Instant heart rate monitor app also allows you to view the PPG graph, save results along with important details and know about your heart rate zone.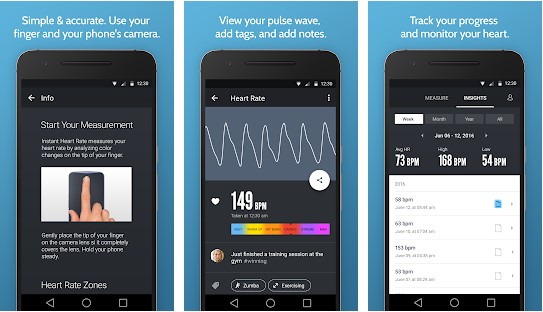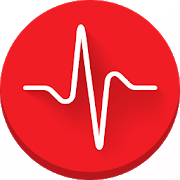 If you are feeling that your heartbeat is not normal, then this heart rate monitor app lets you measure it immediately just by pressing your finger at your phone or tablet's camera. In case, the back-camera flash is not available then sunlight or any light can also be used. You can watch your heart rate on android wear too. With this heart rate monitor app, you can make more than one profiles and record all results in one place. The unique thing about the app is that it lets you listen the heartbeat sounds.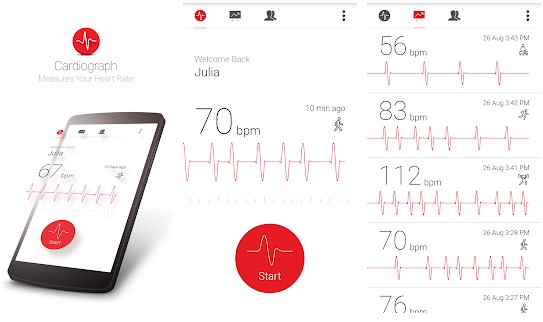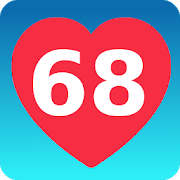 This heart rate monitor app enables you check your heart rate generally or according to the activity. There is a list of works from which you can mark the one you are doing, and the app will create the measurements up to it. You can keep the record of all reports for viewing them later.
This app also notifies you that you are in fat-burning, recovery, intensity or target zone. In other words, the app tells you about your heart rate zone so according to it you can take further decisions to improve your health.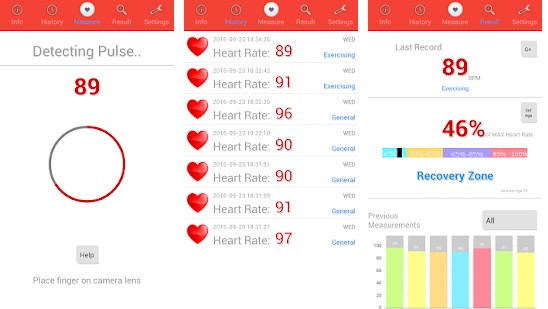 Do you know any other android fitness app for monitoring your heart? Which of the above apps provide you the most accurate measurements? Share in the comment section.