If two options are given to you then which one will you pick? Health or Wealth. A wise man will always choose the health because money is useless if we are sick. A person with bad health cannot enjoy life as compare to a healthy person. That's why everyone says, "health is wealth". To take care of your health, today we are going to share a very useful android app, named as "Smart Health Care Protector: Best Health Care 2020". 
The aim of the application is fully expressed in its name so whenever season changes, pandemics arrive or diseases attacks then it becomes more important to protect ourselves. Because it is much better to follow precautions other than indulging in disease. And one of the basic rules to stay safe is to keep ourselves clean. Especially our hands should be safe from dirt. No virus and germ can access us if we properly wash our hands. But unfortunately, many people are unaware about the correct hand washing method. Keeping this point in mind, this health care protector app is introduced. It gives you a detailed guide on how to wash your hands. How to remove dirt from palm, fingers, and wrists. Step by step images will be shown to you along with instructions.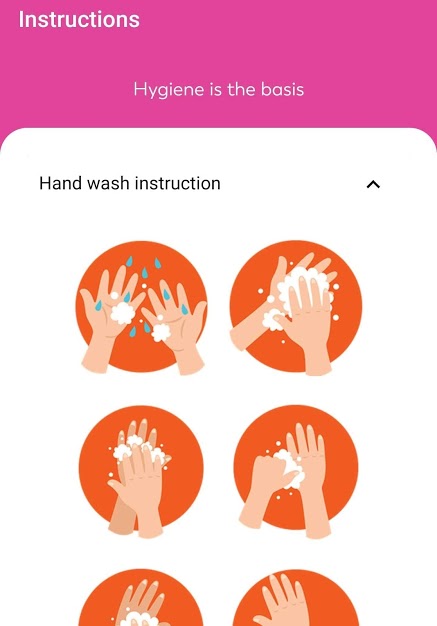 The other important feature of this health care protector app is the variety of tips. Tips related to health. Hundreds of diseases can go away in their initial stages if we try some home remedies. Even by following natural techniques, disease can never get the chance to make us ill. Therefore, this health care protector app lets you know easy and effective medical tips to stay healthy for a long time.
There are many diseases that can easily transfer from one person to another person and sometimes some places become a disease favorite so before the disease catch you, it's best to know whether a certain place is safe for visiting or not. In this regard, this health care protector app also aids you. As it displays the health information about the people living in your area. You can know how many people are suffering with fever and cough. Whether they are aware or unaware about their health condition. For showing your own health status and for saving others' life, this health care protector app provides you four options and lets you select the one as you feel.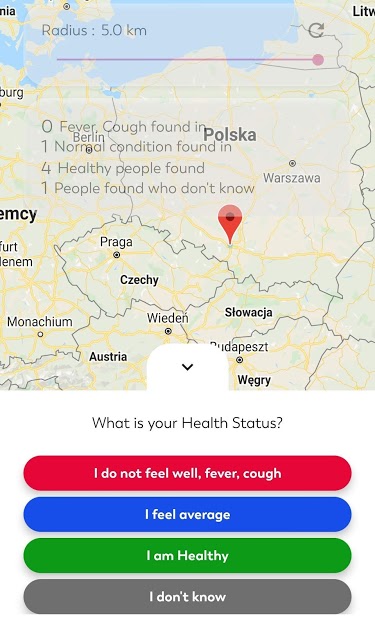 The overall purpose of the app is to make the people healthy and enable them to live the life without having a health issue. Tips, hand washing techniques and people's health data, all these can be beneficial if you love yourself and people around you.
This health care protector app also takes care of you in both ways as it gives a lot of useful information and secondly it is totally free. So that everyone can try it to build up a healthy nation. It is also necessary to mention that the app is easy and works without any interruption. Its design is also awesome. So, have it and share it with people you care.