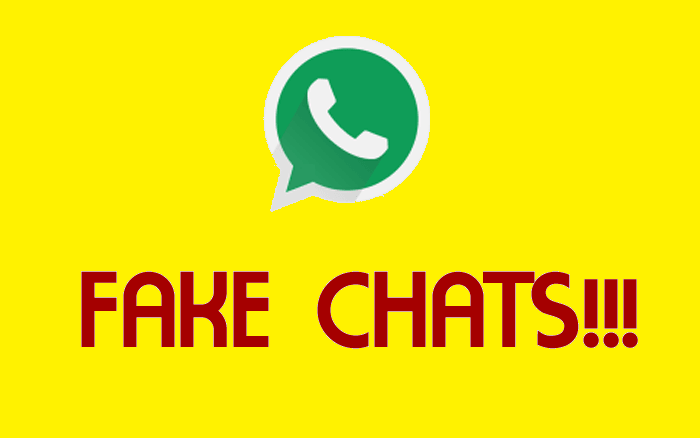 In this article, I will tell you about the best fake chat generator apps for android that let you to create any type of fake conversations and give them a realistic look as a sender and receiver too. These apps are the great way to fool or jealous your friends. According to your desires, you can add or remove the chat and turn it up to your needs.
There are a lot of fake chat generator apps on Play Store but below Newzoogle will highlight the top 5 apps because they are really enjoyable.
Funsta is the best fake chat generator app for whatsapp, facebook, twitter and other messengers. You can easily create the fake conversation along with emojis, stickers and pictures. Your conversation will look real because this app gives you various customizable options. This app also expertise you to make 10 types of fake screens including facebook comments, status updates, Google searches and translations etc.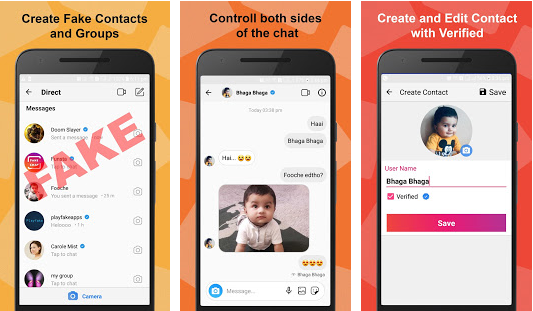 This is an amazing fake chat generator app for social channels. Nobody can guess that you yourself are the sender and receiver because this app lets you to put fake mirror photo and emoticons on your conversations. You can edit the chats, create fake voice messages, show fake typing statuses and much more to make fun.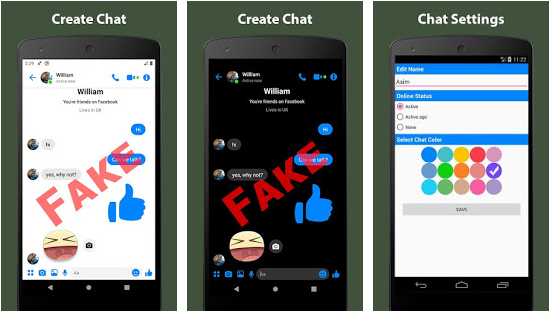 This fake chat generator app for android has a very attractive user friendly interface that allows you to easily make fake messages. You can set the time for your predefined incoming messages. Mark your SMS as read or unread. This fake chat generator app also enables you to create fake chat groups, get fake alerts and set fake connection status like online or typing etc.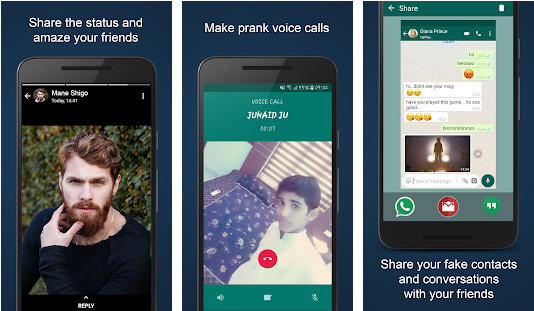 This is a very easy to use and simple android app to make fake profiles and fake calls across all media networks. You can make fake chats with realistic effects and customizable options such as change the date, time and other elements. This fake chat generator app also supports the new emojis and fake voice messages to shock or surprise your fellows.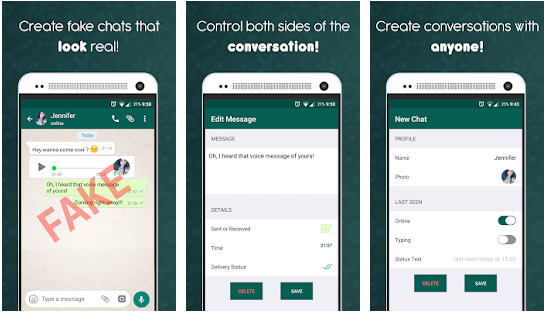 Like the above discussed apps, this fake chat generator app also helps you to easily produce fake conversations and change them as you wish. Your chat will look just like the original whatsapp chat. You can also take the photo of the fake conversation and use it as a proof to add spice in your jokes.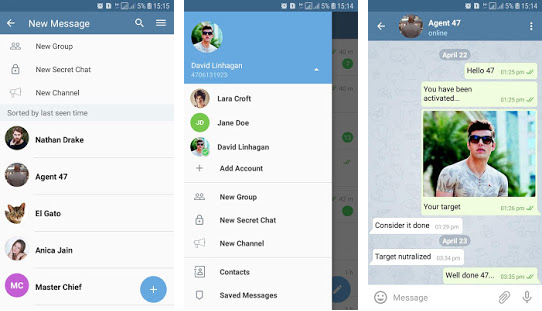 Do you have ever used fake chat generator apps for android to get entertained? Which app produces the fake but real-looking conversations? Newzoogle will like to get any type of feedback from you.