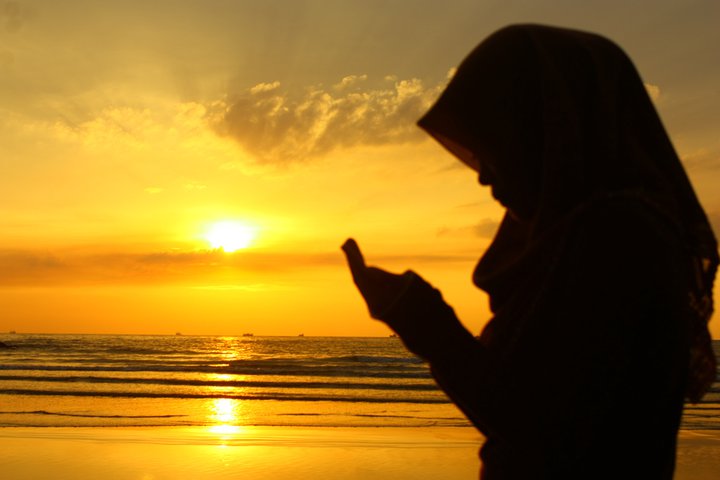 There is great power in Dua. It can quickly change the destinations and can also turn the sad moments in to happiest one. Although every person says different duas according to his or her needs but there are also some specific Arabic duas which are essential for every Muslim such as dua for after namaz, morning, sleeping, travelling and more. All these duas are short which you can easily learn and if you have android then install the best Islamic dua and azkar apps to quickly learn the beneficial duas. These apps also provide you the translations of each dua so you can easily understand the meanings.
The day and night zikar of Allah will give comfort to your heart and automatically provide you the solution of your all problems so let's read which are the best dua and azkar apps for android.

This is the number Islamic dua and azkar app because it provides you all type of duas along with English meanings and pronunciations. You can know which zikar is best for the evening and mornings. This app also lets you to quickly search, save and learn daily duas and Quranic duas start with "Rabbana".

This Islamic dua and azkar app gives you more than 18 different and beneficial duas for daily and occasional purposes; for example, you can learn the best dua for family, house, travelling, drinking and many more. You can also change the word size, listen to the audio, get the translations, save and share your favorite duas.

If you want to know each and every dua related to a variety of topics then this dua and azkar app is for you. With it, you can learn more than 267 duas and azkars along with translations into different languages like English, French and more. This dua and azkar app also allows you to resize the text, listen to the clear sounds and bookmark your most wanted duas.

More than 34 important and special duas are packed in this dua and azkar app for android. You can know the meanings and recitations of each dua. This app also lets you to auto bookmark and resize the text so your eyes do not feel any stress while reading. If you think that your eyesight is perfect then must checks these apps.
This is a very helpful Islamic app because it tells you about all the essential duas and azkars related to morning, evening, sleeping and more. The great thing about this Islamic dua and azkar app is that it also reminds you (about the sunrise and sunset times) so you can say the dua at the right time.

This Islamic dua and azkar app is different from the above apps because it only tells you about the best Qruanic duas that are beneficial for all occasions and start with the word "Rabbana". You can know the meanings of each dua, listen to the recitations, change the text color and size for quick and easy reading.
Do you know another dua and azkar app for android? And if your favorite Islamic dua and azkar app is not included here then most welcome to inform the Newzoogle via comments that are given below.