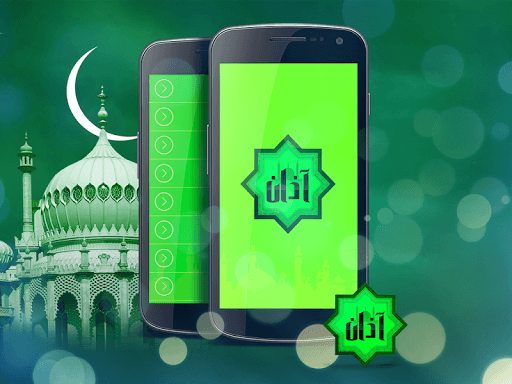 Islamic ringtones are the choice of the person who loves Islam and proud to be a Muslim. There are multiple Islamic ringtones that are gathered in great android apps which I had already discussed but the apps which I am going to share here, are famous for the beautiful Azan ringtones which you can easily set on your device to get blessings and to create spiritual atmosphere. These Azan ringtones apps also let you to listen to beautiful Azan from all around the world.
There are a lot of Azan ringtones apps for android but Newzoogle have picked up the 5 because these are the best and worth for a try.
This is the most downloaded Azan ringtones app as it gives you Azan recorded in various heart-touching voices of Abdul Majid Surayhi, Mishari Bin Rashid, Nasser Alqatami, Ahmed Al-Emadi and many more. You can listen to Azan from Makkah, Madina, Dubai, Kuwait, Georgia, Al-Aqsa Mosque and many other Muslim countries.
Internet connection is not required, once you download the files. You can easily set any Azan sound as contact, notification and alarm tones. This app also supports the filters and wish list to quickly get your favorite ones.
Azan MP3 enables you to listen to Azan in popular and beautiful voices of Mishary Rashid Alafasy, Mansoor Az Zahrani, Majed al Hamathani, Ibrahim Al Arkani and Hamad Deghreri etc. All sounds are clear and best to set them as ringtones of your mobile.
Listen to more than 30 sounds of Azan from different Islamic places such as Saudi, Egyptian, Sudani, Iraqi, United Emirates, Kuwait, Qatari, Bahrain and many other countries. Like the other Azan ringtones apps for android, this app also provides you Azan of various Muazinines named as al Ghamidi, Abdul Basit, issam Boukhari, Meshary Alafasy and more.
This azan ringtones app has different sounds of Azan in different but soulful voices of popular Muadins from all the Islamic countries. You can quickly set these ringtones on any function of your device.
With a very beautiful interface, this azan ringtones app lets you to listen to beautiful azan in 5 popular voices of Sheikh Faisal Noman , Qari Abdul Basit ,Mishary Rashid Alafasy and more. All azan sounds are in high quality which you can easily set on your device for multiple purposes such as for SMS, alarm and contacts etc.
Does your favorite Azan ringtones app for android is included in the above list? Which one you are going to install on your device? Newzoogle loves to hear your thoughts.