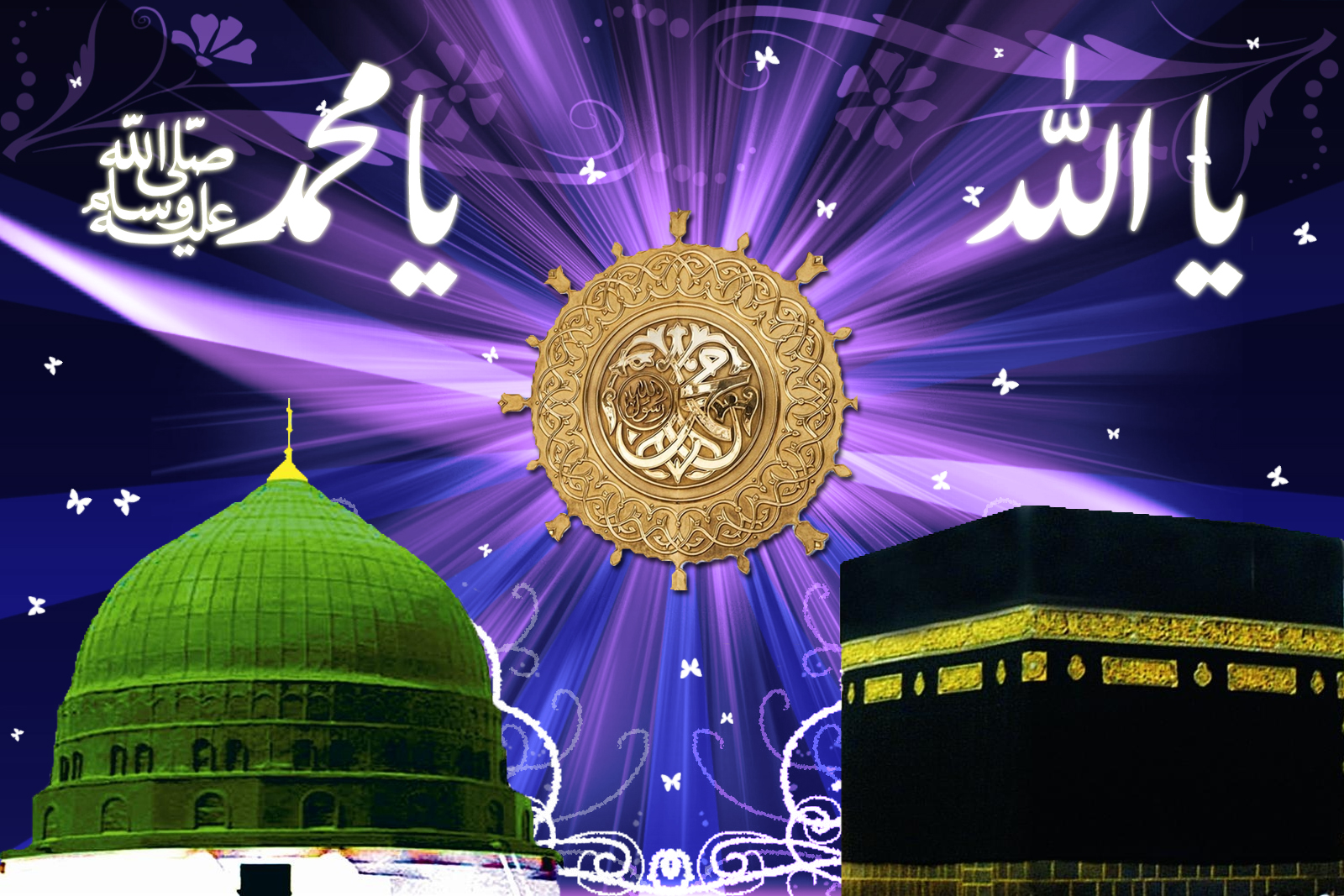 Makkah and Madian are the two holiest places for Muslims. Every Muslim man and woman has the greatest wish to watch Makkah and Madina live. Every year many Muslims get the golden chance to watch Makkah and Madina live. They do Hajj and Umrah to achieve Allah's blessings. Newzoogle wishes best to all the people who are visiting Makkah and Madina. But many people are waiting for their turn, Newzoogle's whole team will pray for you to go in the next or the same year to watch Makkah and Madian live. (Ameen).
Today here I will tell you about some important android apps that let you to watch Makkah and Madina live at your home on your phone. You can view the live video streaming from Makkah and Madina. These apps also enable you to watch the live Hajj and Umrah. Some of these android apps also provide you many live Islamic TV channels so you can comfort your eyes and get the spiritual pleasure. Let's read more.
Many people love to use this android app to watch live Makkah and Madina. It gives you a variety of live TV channels so you can select your favorite channel to view the holy cities, Masjid an-Nabawi, Kabba and more. All the live video streaming is in high quality results but this app only works on 3G to WiFi.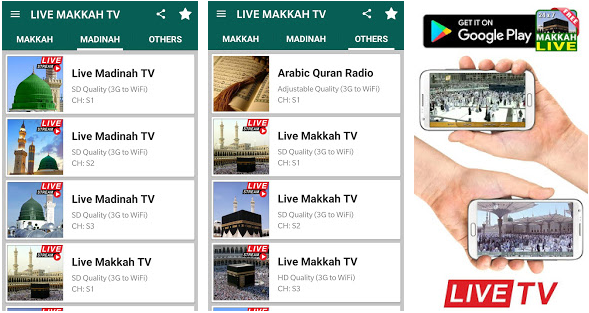 This is an amazing Islamic app developed by runapp4u developers. It lets you to see live Makkah whenever and wherever you want. More than 3 links are included here so you can pick up the best for you and continue to watch when one link stopped working. This app also provides you a free in app player; anyhow you can also try the external video players.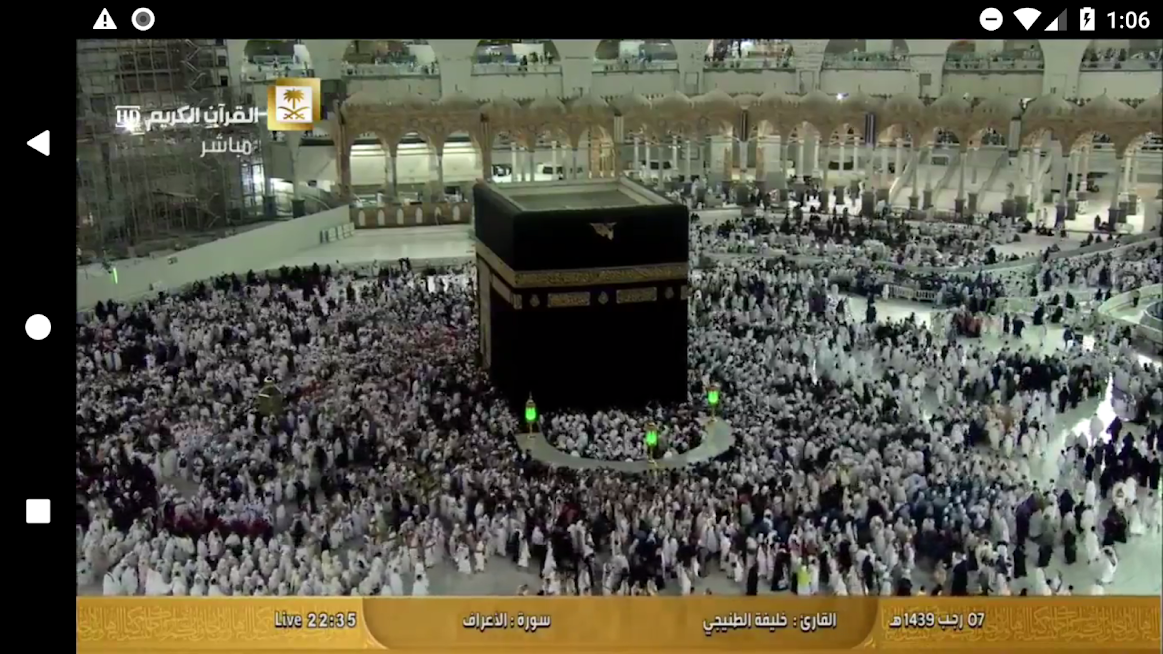 This is another top android app introduced by the Korchix developers. But there is a single difference in this and the above app. Here you can watch both Makkah and Madina live in HD quality, view Tarawih Prayer, Hajj and Ummrah too. This app is also compatible for all kind of android devices and works without any flash player.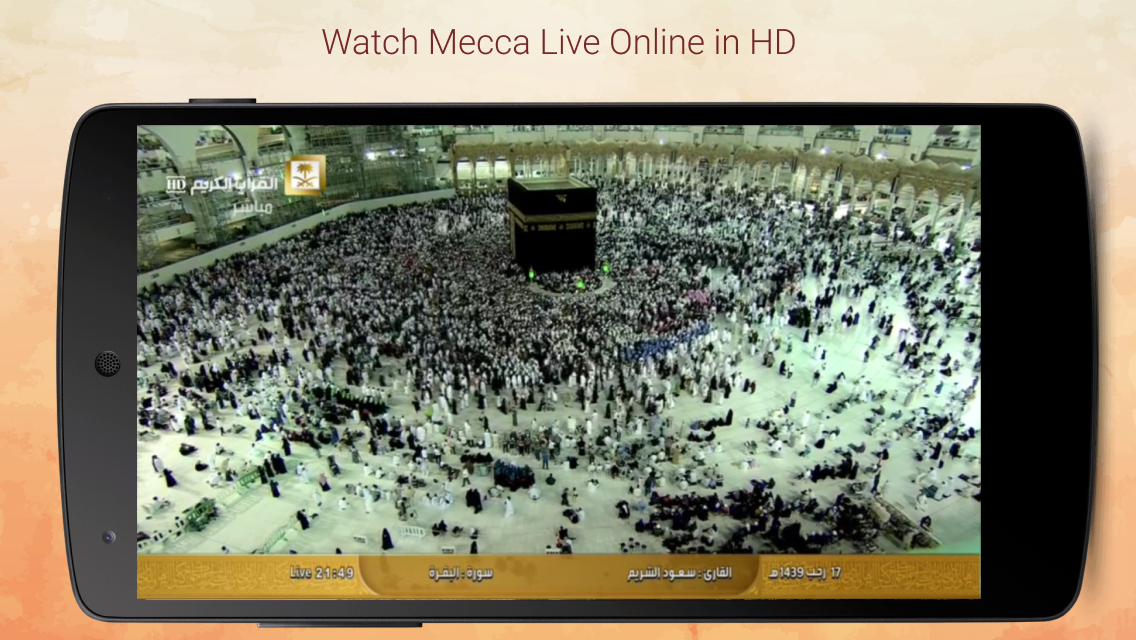 This is a fantastic android app that gives you the two options to watch live Makkah and Madina. You can select your favorite city and enjoy watching the live video streaming. This app also enables you to utilize the widget to listen to the Holy Quran. Go to this page to get the best Holy Quran apps for android.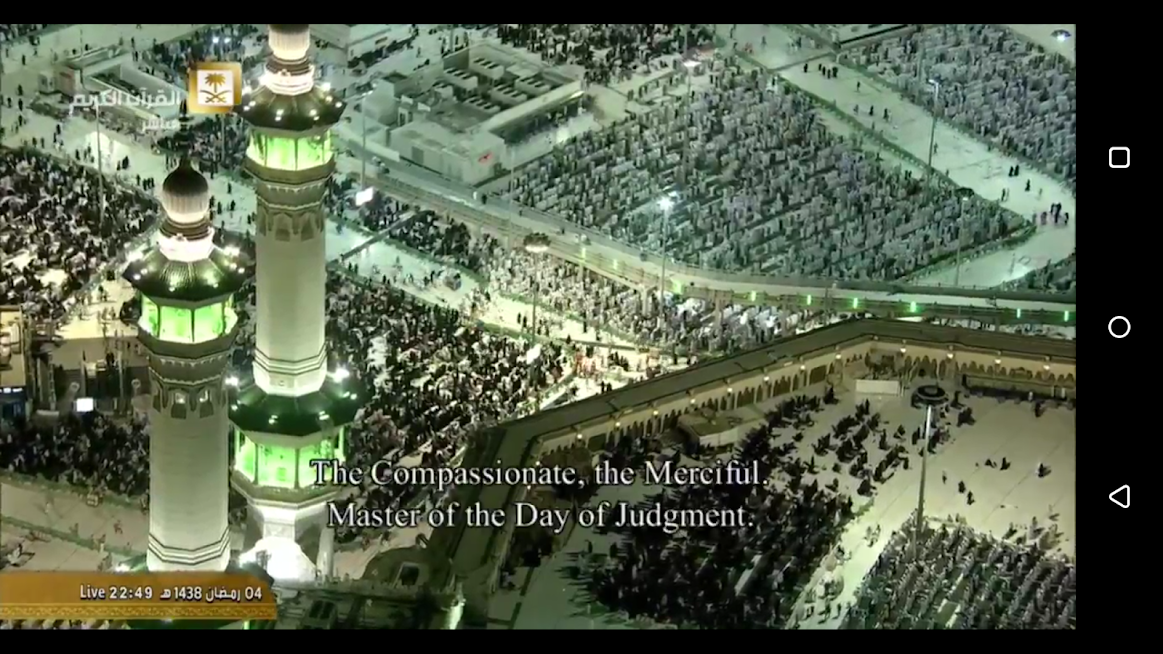 With this app, you can watch live Hajj and Umrah video streaming. It facilitates you with 3 TV channels to see Makkah and 3 channels to watch Madina city. Each channel has different video qualities such as HD, normal and medium. This app also works well on 3G and Wifi channels. Click here to analyze your wifi channel.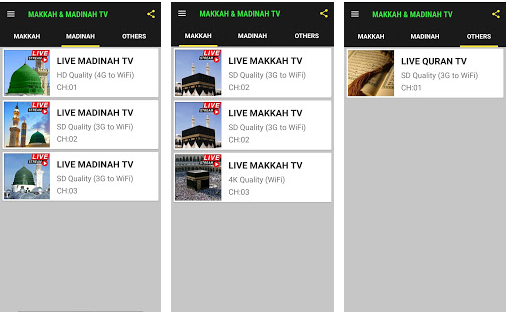 Do you know another android app to watch live Makkah and Madina? Inform me through comments.