Skype voice changer software makes the possibility of change your voice according to your choice. You can convert your voice into male or female and give special effects to your voice like funnier, emotional and terrified. Nobody will be able to recognize your voice during Skype conversation even the persons who are more close to you.
Here we will discuss the most advantageous voice changing software for Skype.
This software will help you a lot in changing your voice during a Skype conversation. It gives you a variety of options for changing your voice. If you are in a disgusting mode, it will give soft effects to your voice on Skype. Similarly you can give many other incredible effects to your voice. You can freely download this software from internet.
Virtual Personality
Virtual personality program is packed with 24 individualized voices. You can change your voice into any other human beings voice within the software. It will raise your low voice into high and impressive voice. Mostly it facilitates to Windows users but you can also use it on Skype. The positive thing about this software is that that it works with telephone lines.
This software is especially made for the persons who want to make fun on Skype. It converts your voice into a totally different voice and also gives a variety of echoing effects to your voice. It also makes the possibility to turn your voice in to a male or female voice that's why it is known as fake voice software.
See Also: The World's Best Voice Recording Software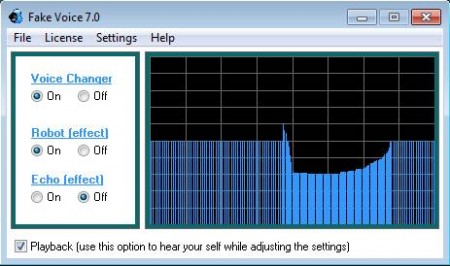 Balze Audio Voice Cloak Plus
It is one of the amazing voice changer software for Skype. It can save voice cloaks which you made as presents for future use. You can give different background effects to your voice. You can also convert your voice from a male into a female or from a female into a male. It also enables you to add echoing and EQ shifting levels into your voice but it is very much expensive.
This software can alter your voice according to your demand. It gives you a lot of flexible options for voice changing. It converts your voice into something else. You can also give different sound effects to your voice like comical and emotional. It also gives you the possibility of recording your Skype conversation. You can easily download it from internet.