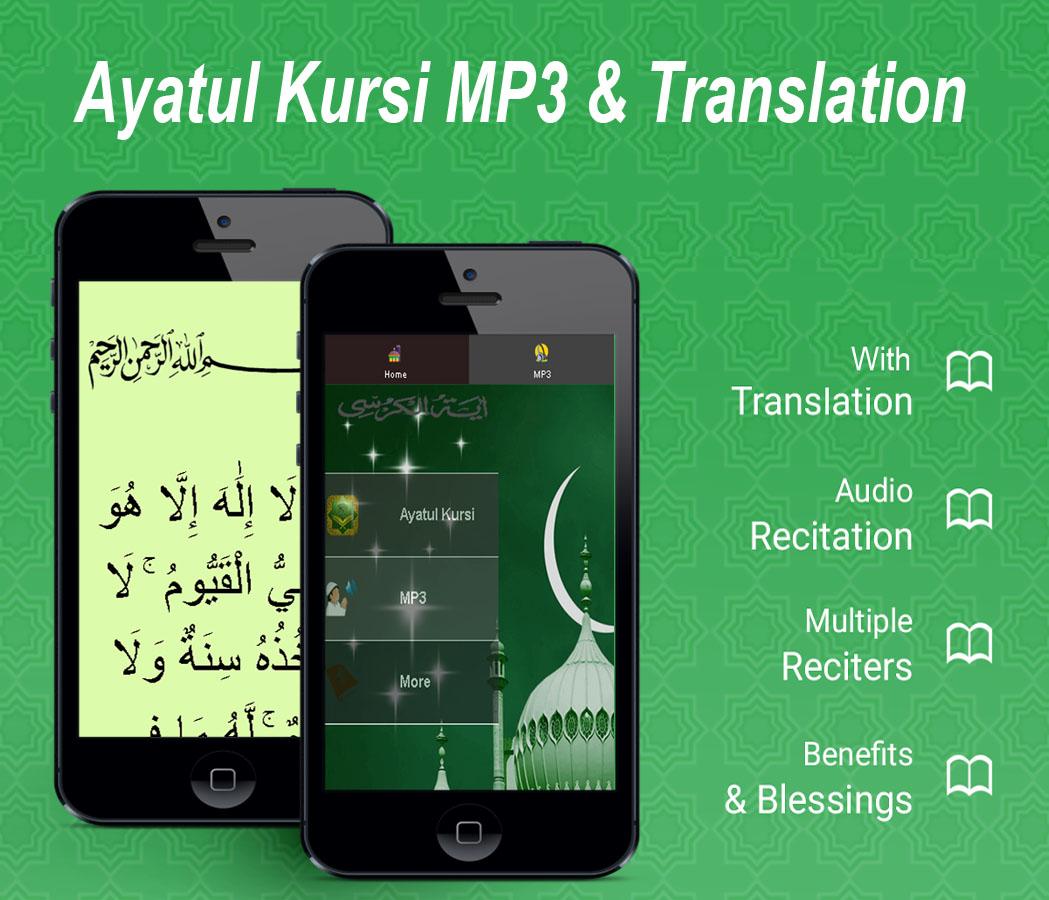 Ayatul Kursi is a very important verse of the Quran Kareem.  Holy Prophet (PBUH) had said that Quran is a great word, and Surah al-Baqarah is the leader of the Quran and Ayatul Kursi is the leader of Surah al-Baqarah. By learning and reading this verse, you will get a lot of benefits such as you will remain under the protection of Allah. There will be noor (light) in the graves of your dear ones. Satan will stay away from you, poverty will remove, death pain will turn into easiness and much more.
If you want all the above benefits then read Ayatul Kursi more and more. As in this modern era, all of us have mobile phones so to help you to easily read and learn Ayatul Kursi, install the following android apps.
This is the most popular android app to read and learn Ayatul Kursi whenever and wherever you want. Every word is clearly written along with English translation. The text color is green, translation color is black and transliteration color is blue. Repeat and verse division lets you to easily read and learn Ayatul Kursi. This app also provides you the audio in different but famous voices like Mishary Rashid Alafasy, Abdul Basit and Muhammad Ayyub etc.
This app gives you many amazing features to read and learn Ayatul Kursi on your android. You can read the text in your favorite font styles and word size. Use the tajweed section to improve, check and correct your pronunciation. You can also know the benefits of reading Ayatul Kursi, read the translation and listen to the audio narration in the soulful voices of Abdul Rahman Al-Sudais and Mishary Rashid Al-Afasy.
This app enables you to read and learn Ayatul Kursi by listening to the beautiful recitation of Ayatul Kursi in the worldwide famous voices of Abdul Basit, Saad Al-Ghamdi, Mishary Rashid Alafasy, Maher Al-Muaiqly , Muhammad al-Luhaidan and Abdul Rahman Al-Sudais etc. You can also set these voices as ringtones.
Do you prefer to read or listen to Ayatul Kursi? Do you want that your kids will also quickly read and learn Ayatul Kursi? Remember to share with us.