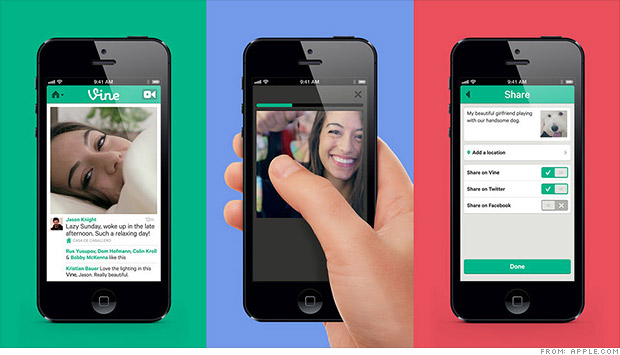 Previously, Newzoogle has talked about the Facebook video downloader apps for android that do the download in seconds and enable you to watch your favorite facebook videos without internet. Vine videos are short as compare to facebook and instagram videos. Vine lovers often enjoy watching the funny and striking videos. These videos enhance your knowledge and help you to develop a good sense of humor. Thanks to the vine video downloader apps that also allow you to download the vines and review them whenever and wherever you want.
Let's read about the best vine video downloader apps for android.

It is one of the top rated and highly customizable vine downloader app. The reasons of the popularity of this app are numerous for example; you can download multiple vine videos in a very short time. The app provides you the options to auto and replay the saved vine videos. You can also find out the best and trending vine videos from this vine video downloader app for android.
vDownloadr (for Vine video)

vDownloadr provides you the step by step guidance related to downloading process. You can easily download a lot of vine videos and save them on your android. This vine video downloader app shows you the complete list of the vine videos that you have downloaded. The app also supports a special looping video player to watch the vine videos back to back.
Best Vines Downloader

This vine downloader app is packed with a variety of interesting features. You can download your desired vine videos at high speed. To increase the laughter and happiness you can share the funniest vine videos with your friends on different social Medias like facebook and twitter etc. This vine video downloader app for android also gives you the trending vine alerts along with tags.
Saver for Vine

This vine downloader app allows you to save your favorite vine videos and watch them in your free time. Not only the videos but you can also download funny and hilarious pictures from the vines. The interesting thing about this vine video downloader app is that you can copy the links or the content of the exclusive vine videos.

Vinvid is a very effective vine downloader app because it enables you to have a huge collection of vine videos on your mobile phone. Whenever you feel sadness, watch the comic vine videos and get an awesome relief. Like the quick photo sharing apps, this vine video downloader also gives you the facility to share your liked vine videos with your friends to make the funny moments ever funnier and informative as well.
Do you know another vine video downloader app for android? Inform the Newzoogle in the comments.