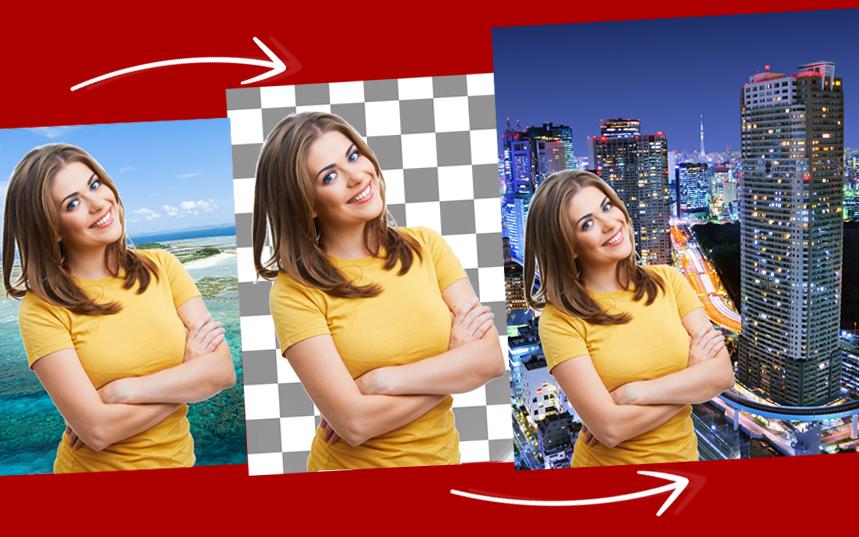 Do you know that a boring background can easily affect the beauty of your photo? If your photo is beautiful but the background is not perfect then definitely your picture will not look beautiful rather it can be turned into a humoristic object. Do not worry, here Newzoogle will introduce you such magical android apps that help you to change the background of your photos without affecting the original quality of your photo. These photo background changer apps have a variety of impressive backgrounds such as natural or international backgrounds based on various historical locations. All you need to do is to cut your photo and set it on your selected background. For example, if you have taken a picture in a local street background that is full of mess then you can carefully cut your picture and paste it on beautiful background like taj mahal. Photo background changer apps for android also allow you to remove the unnecessary objects from your photos and make them beautiful with special photogenic effects.
Google play store has a lot of photo background changer apps but here in Newzoogle I will tell you about the best apps that really work.

This photo background changer app is packed with many beautiful backgrounds. You can paste your photos on rainfall, waterfall, forest and famous historical backgrounds. The app gives a very sharp and effective tool to cut and trim your photos from repulsive backgrounds. You can also write on your photos and set them on live wallpapers.
This photo background changer app works just like the cut and paste apps that let you to cut one part of the photo and paste it on another photo to create a new picture."Automatic" feature is also there to save your time to quickly crop and edit backgrounds.With this app you can also erase the unwanted people or things from your photos and can set your cut picture on your favorite backgrounds.

With the help of this photo background changer app you can easily convert the disgusting background into beautiful one. There are a huge collection of new backgrounds to let you choose your heart- touching background and apply stylistic effects on it and make it a genuine photo.

Photo Background Editor is a very useful app that enables you to use different erasers to wipe-out the dislike things from your photo. You can change the background up to your choice and can give realistic and contrasted effects to your photo with this photo background changer app.
This is a professional photo background changer app for android users. There are several natural backgrounds where you can automatically and manually place your existing photos. You can add simple and colorful text on your photos and can also use the zoom tool to create unique cover pages for facebook and other social networks.

This photo background changer app lets you to cut your photos in an effective way and paste them on beautiful backgrounds like waterfall, forest and many more. This app will make your photo amazing and original.

This background Eraser allows you to completely control your photos and make them as beautiful as you want. The unique feature of this photo background changer app is that you can give transparent effects to your dull backgrounds and if you want to clone your photos then use the best photo mirror effect apps for android.
Newzoogle Special:
Now its time to share an amazing action game developed by the popular FunTag Games.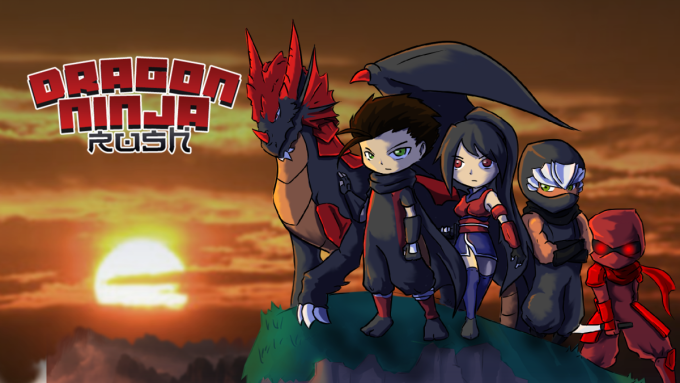 Dragon Ninja Rush is the best game to refresh your mind and pass your time. The game is full with adventures where you have to defeat the crazy obstacles and collect the coins to win the race. You can create your own ninja avatar, gather your own pet and run as fast as you can. The beautiful locations and charismatic playback music keep you busy to unlock the game's secrets. You can gain powers to challenge the leader board players and be the next Ninja Champion.
Must try the Dragon Ninja Rush and share it with your friends. And remember to tell us about your experience with Dragon Ninja Rush and photo background changer apps. Newzoogle is waiting for your feedback.