In my previous article I have discussed the best birthday reminder apps for android. Now I am going to discuss bill reminder apps for android.
Bill reminder apps help you to remember the due dates and also save you from paying extra charges. If you love the mind peace then download the free bill reminder apps on your android and live a stress free life.
Below there is a list of best bill reminder apps for android.
It is the best bill reminder app for android users. It helps you to manage multiple bills at one place. It will automatically push the notification on your mobile for the upcoming, paid and unpaid bills. You can easily change the app's settings such as time and currency.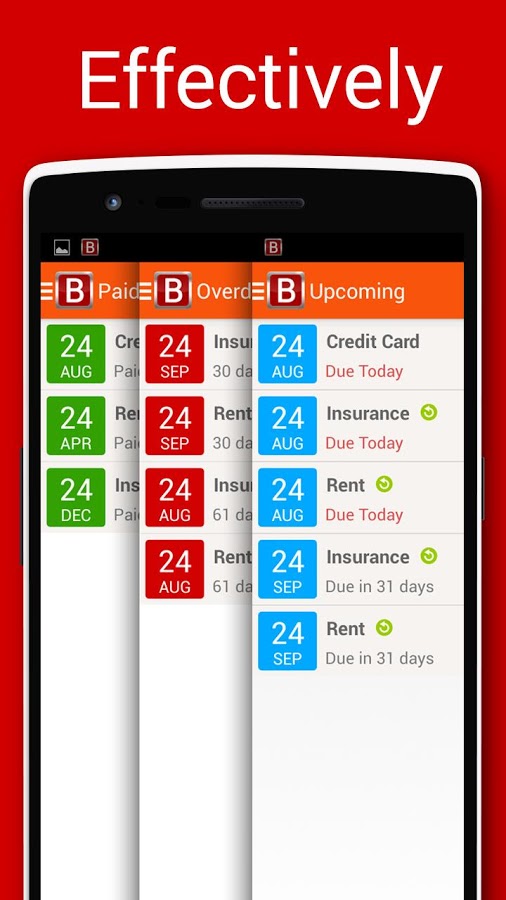 Bills reminder free is a very easy to use android app. You can get the notifications for the pending bills on due date or before the due date. Bill reminder will also highlight the last date on calendar for your ease. You can edit, delete or restore the bill history from the dropbox.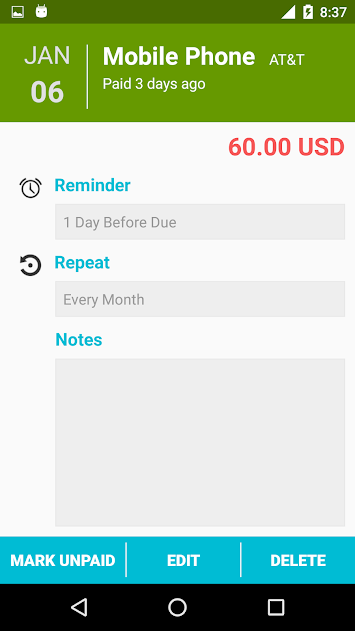 Easy bills reminder app allows you to keep an eye on your bill payments. It will display the bill alerts on the notification bar. You can set the time or day when you want to view the notification. You can organize your bills by name, due dates and currency.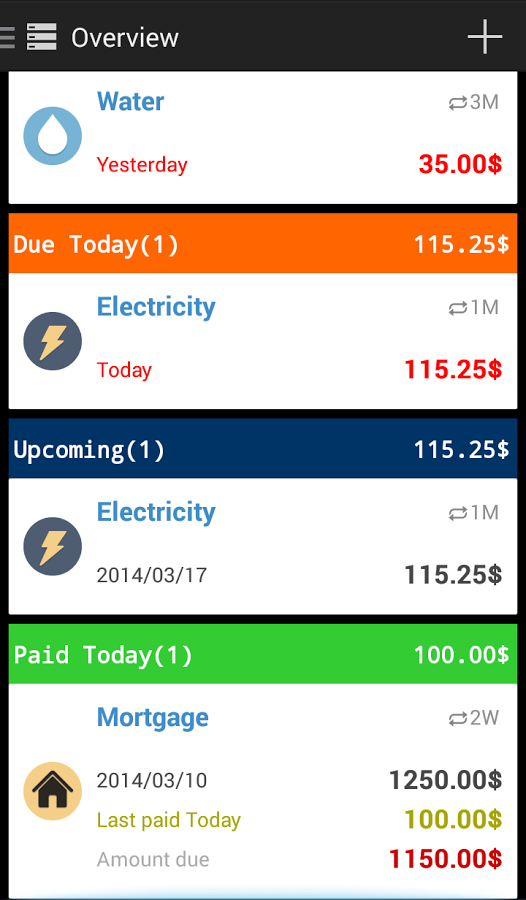 Smart bills reminder has a user friendly interface. You can easily track the bills history by charts, graphs and calendars. You will receive the notification according to your set time such as before 1 or 2 weeks. It also supports for localization of currency.
Bill organizer free is packed with a lot of unique features. It will show you all the bills by name, month or amount. You can get the benefit from different calendar styles and color comparisons for paid and unpaid bills. Bill organizer can easily calculate all the pending or impending amounts. It allows you to set the reminder, change the templates and mark the paid bills.
Mobill budget and reminder works just like a personal finance software. It enables you to sync your data between different android devices. You can view the charts, graphs, reports and calendars for tracking your income and expenditures. The notification alarm will ring according to your feed. It is a reliable and password protected bill reminder application.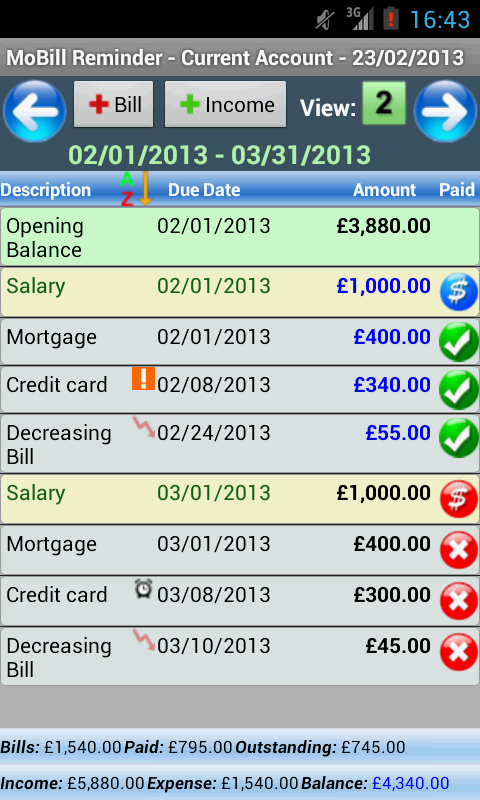 This free bill reminder app has all the essential features of a bill reminder. You can edit and remove the bill recurrences according to your preferences. You can also get the backup of your data from dropbox. This app also supports the widget, multiple currencies, unique overviews and statistics to track your expenses.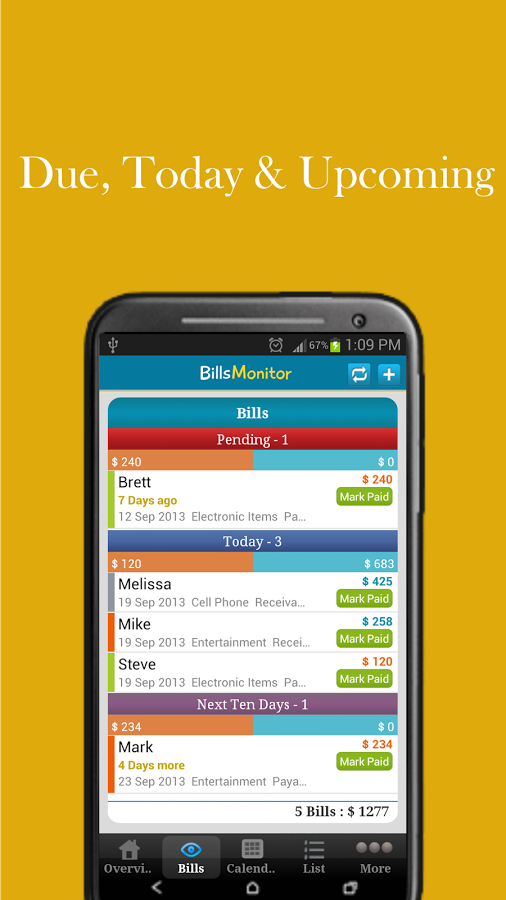 Almost all the bill reminder apps for android have the similar functions. You can buy their paid version from Google Play Store for getting more advanced features. Do not forget to tell me about your experience.