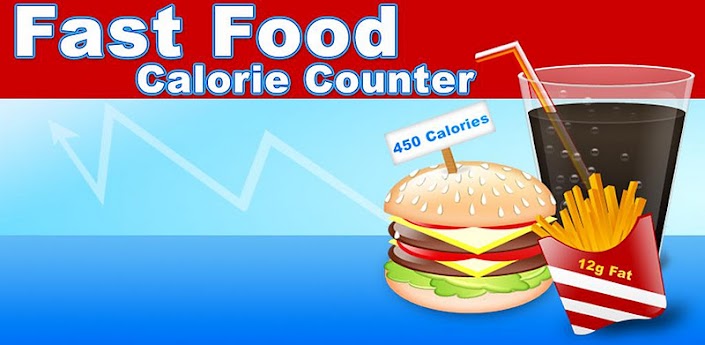 Our health depends upon the food that we take and the main element in food is "calories" which determine our health status. It is the calories that make us fat or skinny but every person needs different amount of calories. Someone wants to burn calories to lose weight while the others want to take calories to gain weight but for both purposes it is compulsory to know about the amount of calories which are present in your favorite food or diet plans, so install the best calorie counter apps for android to track your weight and calories. These apps provide you a huge database of food along with calories information and useful health tips. Once you try these calories counter apps, you will realize that it is very much easy to lose weight without going to gym. Let's read more about the best calories counter apps for android.

This calorie counter app gives you a list of foods with basic nutrients information like calories, carbs and fat etc. You can easily edit and search out the food which is up to your diet plan. This app also lets you to use the barcode scanner, track your weight and monitor your blood pressure. But if you want to have a normal BP then click here.

Fitbit enables you to track your walking steps, heartbeat, sleeping hours and yoga practices. You can set your goals and easily burn calories to get the standard weight. This calories counter app also tells you how much calories you take today and how much water is necessary for you. Click here to get the water reminders.

This is the must have calories counter app for android because it provides you a huge food database, a food diary and an amazing calories calculator to track your diet. Expert health professionals are there to guide and motivate you to lose weight, get the health tips and delicious food recipes.

More than 3,500,000 foods are included in this calories counter app that will help you to know the detailed nutrients or caloric information about the foods which you take. You can read the interesting health articles, connect to the famous health professionals and use the best calorie calculator to track your diet.

This calories counter app comes with a new feature that will tell you about the calories and other nutrients before and after cooking. You can search the foods randomly and alphabetically because this app is contained on more than 8700 food items which are discussed in separate categories like vegetables, fruits and pork products etc.

With this calorie counter app, your health will improve because this app provides you an amazing BMI and calorie calculator related to various body exercises and foods. You can set the reminders to drink water, count the calories, track the weight and follow the diet planner to look slim and smart.

MyFitnessPal is a customizable and worldwide famous calorie counter app for android. With it, you can know about more than 6,000,000 foods along with their nutrients information and can easily find out the food which has low and high calories. This calorie counter app also lets you to add your favorite food and use the barcode scanner, for more details click here. Does all the important calorie counter apps for android are discussed in this article? Inform the Newzoogle in the comments.