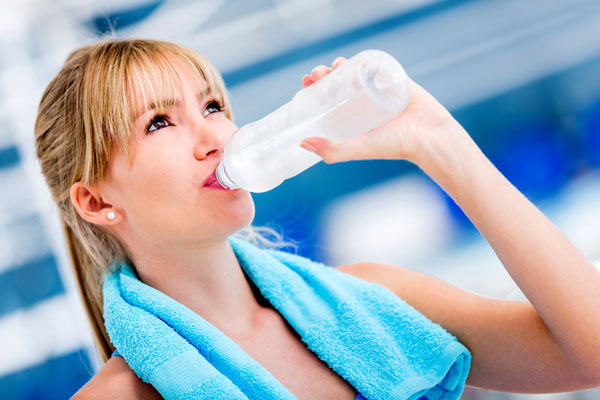 All of us live in planet where water is present in a large quantity but the misfortunes take place when we ignore to drink water and prefer to the social routines. The most pathetic situation is that when we feel a thirst but the work load pressurizes us first to complete the work and then take the water. It is not the right way because once your body lacks the water; it invites the severe diseases like fatness, dehydration, kidney and skin problems. So first give the priority to your body needs and then to your work. If your schedule is so much tough then water drinking reminder apps can serve you better. These apps remind you to drink water after the short intervals of time. You will receive a notification, alarm and voice reminder to drink the water and other liquids. Android water drinking reminder apps also track the quantity of water you intake because too much water is also dangerous for health.
The below list will tell you the best android apps for water drinking reminder. Let's read.

This is customizable water drinking reminder app that lets you to add your weight and know the requirements of your body. It will push the notifications to remind you to drink water up to your selected glass size. This water drinking reminder app also supports the Google fit and graphics to track your weight.

Aqualert lets you to set the notifications for drinking water. It tells you about the quantity of water you need to take up to your gender, weight, age and glass size. You can easily know how much water you take and left because this water drinking reminder app displays the graphs and charts to track your drinking.

This is a very easy to use android app for water drinking reminder and allows you to get the notifications up to your set time intervals and fulfill the liquid requirements of your body. This app will not disturb you during night and enables you to quickly view the water consumption history.

Plant Nanny is a funny water drinking reminder app because it provides you different plants that need water like you. Whenever you see the plant in dull condition it will remind you to give it water and also drink yourself so both the plant and your body grow quickly. You can edit the various water cup sizes and also see the drinking history.

This water drinking reminder app will send the notification on your android to drink water and have a control over your weight and dehydrations. You can customize the various glass sizes, see the statistics and record your water balance in ml and oz. It also supports the widgets and smart watches.

Your body will never suffer due to dehydration because this app tells you about the right time for drinking. You can record your time and calculate the quantity of water you intake. Carbodroid is also best for the women who are expecting but for a easier pregnancy checkout the best pregnancy tracker apps for android.

With this app, you can set the quantity of water which is essential for your body and get the reminders for drinking. You can easily calculate the water you intake on daily and monthly bases. This water drinking reminder app also lets you to track your drinking levels via charts and graphs.
Which is your favorite water drinking reminder app for android? Share with Newzoogle.