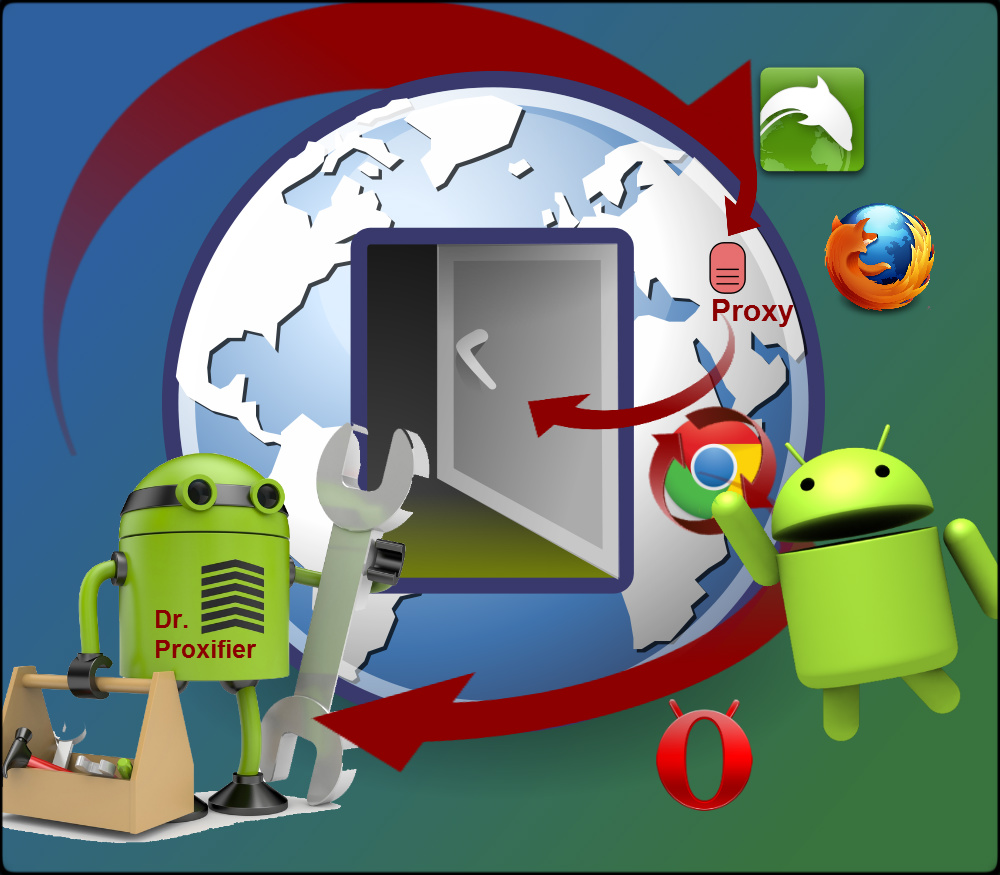 The world of internet is really amazing. One can easily buy and sale the items, collect and share the information, chat and watch the pictures without any restrictions. But due to the various reasons some authorities do not allow their natives to visit the websites like Google, Face book and you tube etc. Zoogle knows that you need such websites which are marvelous in their functionality that's why this article is dedicated to the proxy server apps which will enable you to access the banned websites by changing your IP address, location and identity.
Google Play Store has a variety of android proxy apps but just a few of them works well. The list given below is based on best proxy server apps for android.


Super VPN proxy app is the choice of millions of people because it is reliable, fast and secure. It converts your identity into someone else and allows you to open the prohibited websites in any country. The best thing about Super VPN is that it will not track your personal information and internet surfing. Super VPN also supports both the rooted and unrooted android devices.
Hi VPN makes the proxy much easier than ever before. Nobody can recognize who are you, which device you are using and what you are searching from the internet. This proxy server app for android protects you from third party spying and malicious cookies. You can keep any eye on your internet usage, create fake GPS and enjoy the superfast reliable VPN servers.


Hotspot Shield is the most standardized proxy server app for android. You can easily open the banned websites and restricted mobile applications. The app gives the various options to change your address and place. The unique feature of Hotspot shield is that it prevents you from all the websites who are interested in tracking your personal data.


Orbot proxy server app for android has the ability to easily unlock the prohibited websites and allows you to secretly search or talk to anyone across the world because the app will automatically clear the encrypted internet traffic from all the computer networks.
VPN Master provides a very quick service to connect to the banned apps and webs. This proxy app is famous due to its unlimited bandwidth and free trials. Nobody will be able to find your exact location and data usage. VPN Master is also best to browse privately on various network connections.


This app truly deserves this name because it conceals your IP address and area in a very efficient way. You can freely search and unblock the websites which are not in your range because the proxy server app is smooth and protective in its functionality.


Proxy Manager offers the same features like the above proxy apps. The unique feature of this proxy app is that it will not drain your battery power as compare to other proxy apps for android. ProxyDroid is compatible for HTTPS, SOCKS 4 and 5 proxies. In case of emergency you can remove the app directly through the widget.
Enjoy the internet services and gets what you want even from the blocked websites and applications. Although all the proxy server apps for android are best but I like to use the Orbot proxy app. Which proxy app is up to your requirements? Be free to write the comments because the comment section is just for you.