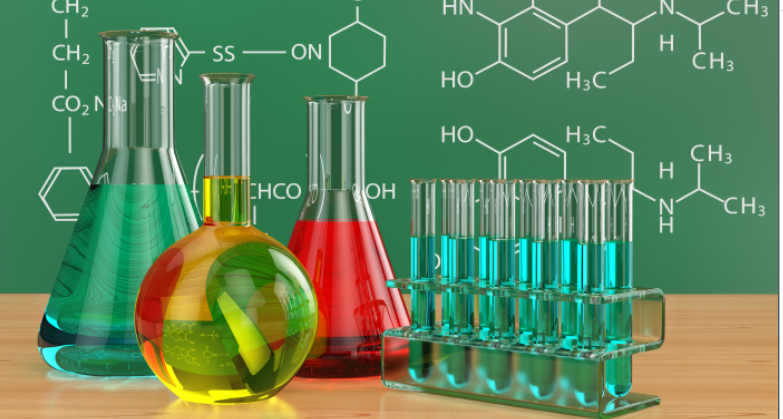 Chemistry is considered the most tough and hard to learn subject due to the multiple chemical reactions, solutions and equations. The students who are ambitious to get higher education like medical, engineering and computer science, have to read the chemistry as a compulsory subject, no matter how much they dislike it. Take a relief and fancy that chemistry is not a mystery which you cannot resolve. Nothing is impossible in this world just a little effort will make you to realize that chemistry is not as hard as you have made it. Install the best android chemistry apps and know the art to learn chemistry with comprehensive definitions, solutions, periodic tables and many other ambiguous tasks.
Google play store has a lot of interesting chemistry apps for android but in this article Newzoogle will discuss the apps that has win the heart of many chemistry students due to their remarkable features. Let's read.

This android chemistry app enables you to easily understand the key topics, view the periodic table and quickly access the important terms. You can bookmark your favorite or difficult topics for later use. The app also lets you to  increase your chemistry knowledge and have the unique notes on all topics to obtain high marks in chemistry.

You can easily understand the basic chemistry topics like atomic structure, chemical bounding, acids and many others. This android chemistry app enables you to write the essential notes, save them and revise them whenever you want. The app also provides you advance chemistry dictionary and quiz section to improve your chemistry vocabulary.

The best way to learn chemistry is to see the pictures and videos that explore the chemical reactions and calculations. With this android chemistry app you can know all the essential details related to the periodic table such as how to create or cram it. If you want something extra to make your notes unique then this android chemistry app also enables you to open the various educational links.
iChemistry teaches you chemistry just like a sweet teacher who takes you from easy to difficult levels. You can learn the definitions and formulas in a very easy to understand language. This android chemistry app also allows you to get the solution of all exercises, edit them and search them according to your demands.

This android chemistry app is very much popular on Google play store because it covers up all the basic topics and 118 elements. You can learn the way to develop the electron shell diagrams and molar mass calculations. The unique feature of this android chemistry app is that you can zoom in or zoom out the periodic table for quick and easy view.

Chemistry Helper is really an amazing app to build up your interest in chemistry. With the help of tools you can calculate the various masses, solubility and compound values. This android chemistry app also enables you to easily find out the right or left part of the chemical reactions. You can solve any type of equations and quickly access the solubility table or periodic table.
If you want to become an expert in chemistry then you must try this android chemistry app. You can quickly find out the meanings or definitions of various chemistry terms and bookmark them for future purposes. This app will not drain your android's battery power and takes a very little place in your mobile. The interesting fact about this android chemistry app is that it also works when you have no internet connections.
Newzoogle Special:
Quizzer is an amazing android app developed by Sergio Yanes. This app is best to make quizzes and to take exams. You can include as many questions as you want and set the timer to complete the test at the given time. This app provides you the valid codes for sharing and downloading the quizzes via quizzer cloud.
Quizzer is great for students, teachers and for all people who have a quest for knowledge. So, must try this app and remember to share it with your friends. Currently, this app is available in English and Spanish.
Do you know another android chemistry app? Does "Quizzer" helps you in study? Tell me in the comments because Newzoogle loves to know your feedback.