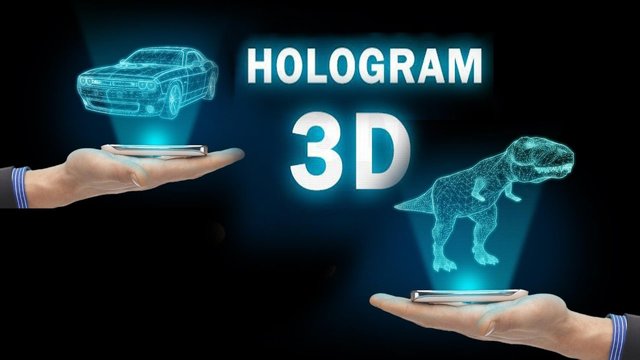 Creating and viewing 3D holograms has become quite easy with hologram apps for android. These apps offer different functionalities. Some lets you give holographic effects to your photos; some entertains you; some give futuristic looks to your device and some turn your phone into a 3D hologram projector. In other words, every 3D hologram app works differently. You can try them for impressing your friends, experiencing something new and full filling your craze for holograms.
From a lot of hologram apps for android, I will explain about 7 apps so you can easily select the app you are looking for.
If you love holograms and want to edit your photos in a unique style, then this 3D hologram app can help you a lot. There are many holographic shapes which you can use as stickers to decorate any side of your picture. These stickers are different from the casual stickers that's why considers best for adding futuristic effects on any images.
May be previously you have noticed such kind of looks in movies so now by using this app, you can see them in your own photographs. Mostly these holographic stickers are based on animals, birds, buildings, flying machines and any other scientific objects. You can edit stickers, blend and resize them. For more holographic touch, this app allows you to add special hologram frames and text too.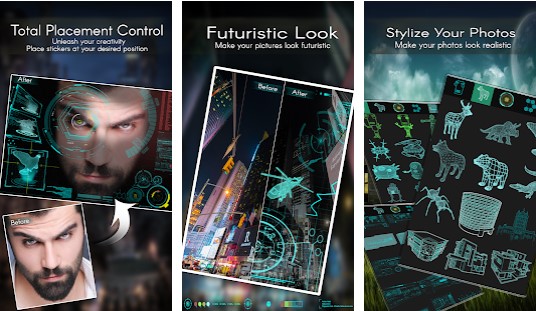 This is a best hologram app because with it you can make funny hologram videos and pictures. There are many hologram characters which will give magical effect to your video. Up to your choice, your favorite cartoon, animal, celebrity and any other real looking character will appear in your photos and videos. You can set them anywhere you like. Change their size and rotate them too. So, have this 3D hologram app for making and sharing unique videos.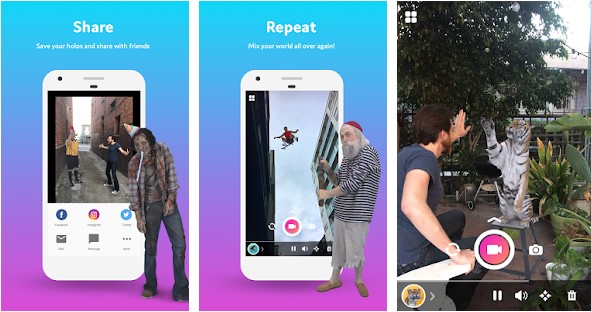 Do you need a hologram projector? Do you want a hologram video player? Then have this 3D hologram app and easily convert your android tablet or mobile into a hologram projector. For this, you only have to utilize the best plastic sheet, put it on the device and see the magic. In a transparent view, you will be able to enjoy hologram videos. If your device has a big display, then there will be more fun in watching videos. This 3D hologram app also enables you to adjust the position of videos up to your ease.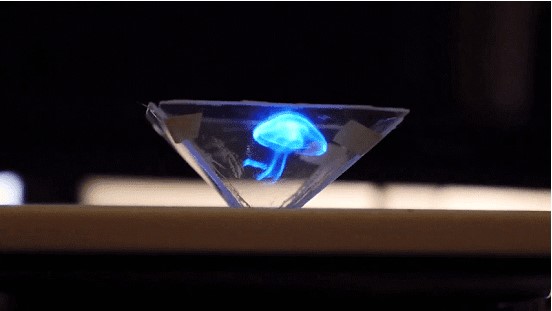 If the hologram is your choice, then you will love this app because it provides you an amazing hologram keyboard theme. The beauty of keyboard is highly impressive. Its background is holographic, and the keys are in purple color. You can change keyboard size for typing quickly. There are gifs, emojis, word prediction and much more to make you a fast typist.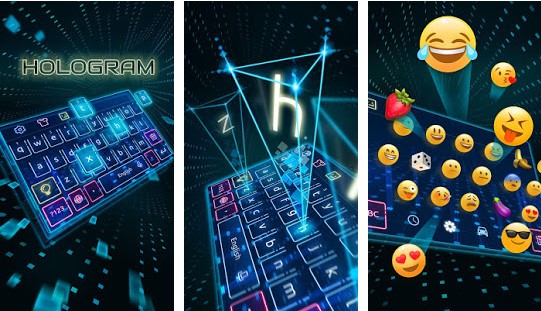 For all the hologram and dragon lovers, this is an exciting game. You will feel as if the dragons are not in the ground but in the air. The dragons are available in 3 attractive colors such as red, blue and green. You can play with the dragon you like.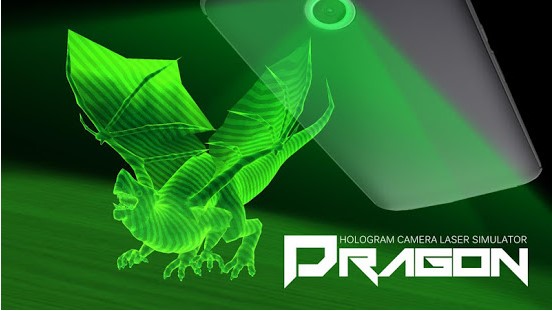 So, these are the top 5 hologram apps for android. According to your need, you can pick them for playing games, decorating your phone, editing images and having your own projectors. Which type of 3D hologram app pleases you?