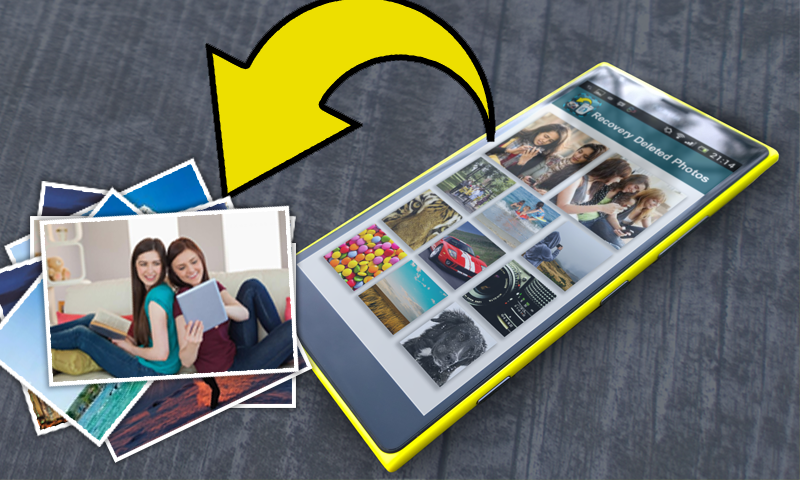 Photo recovery apps for android are very much important for every android user because these apps help you to get back your deleted photos. But how can you delete your photos? There are numerous situations to be count: firstly, sometimes you delete your photos unconsciously or accidently. Secondly, you delete your photos when you have the danger that anybody can see them. Thirdly, when you reset your factory or reformat your memory card then there are many chances that you may lost your private pictures. So photo recovery apps for android can help you in all these situations. Your photos will always remain safe and secure even when you delete them. And the great thing about these apps is that these apps work without rooting your device and also enable you to restore your lost documents and other mobile data, you can also try the best data recovery apps for this purpose.
Although Google Play Store has a lot of android apps to recover deleted photos but here you will know about the best photo recovery apps for android. Let's read.

DiskDigger is one of the most downloaded photo recovery apps that let you to quickly get back the pictures which you have missed. You can recover your pictures one by one or in a bulk so your time do not be waste in searching the lost videos and pictures. This app also enables you to have the complete backup of your exclusive files on various cloud services like Google Drive and Dropbox etc.

Dumpster Image & Video Restore is a password protected android app to recover deleted photos. Along with photos you can also get back your favorite music, videos and other important files. You can set the time to automatically delete the useless pictures, have the cloud storage, customize the themes, enjoy the lock screen facility and much more.

Anyone can easily use this app to recover deleted photos because this app scans your android's internal and external memory and as a result enables you to easily find your misplaced pictures and images. DigDeep does not affect the quality of your pictures and restores almost all types of images like jpg and png etc.

Now you can freely use your mobile and do not worry about the photos which you have removed by mistake because this photo recovery app will quickly work for you and provides you all the deleted photos from the SD cards and the internal memory. You can use the scan tool and get back the lost images or data but if you want to get back your SMS and text messages then click here.

If you do not have the backup of your photos and unintentionally deleted them then this photo recovery app will quickly put them back in your mobile and SD cards. You can also recover all type of images in a single click and without rooting your device.
Newzoogle Special:
Now its time to tell you about a new and super fantastic game.
Circle UP
Circle UP is an amazing fun game where you have to avoid the obstacles and move as long as you want. The obstacles are very tricky and large in numbers so you have to be very much careful to beat the naughty obstacles like Cybers, portals, blocks and spikes etc. There are more than 20 levels and 5 game modes to refresh your mind and improve your skills. Each and every level is full of interest and increases your curiosity to move further, get more coins and defeat the other players around the world.
So must try "Circle UP" and remember to share it with your friends. Anyways, do you have ever lost or delete your precious pictures? Then which photo recovery app for android helps you to get them back? Newzoogle is waiting for your feedback via comments.