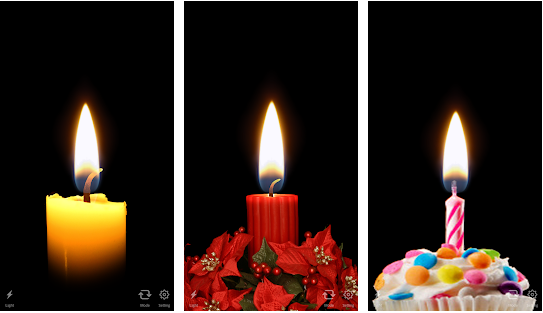 Candle is one of the oldest but the brightest source of light. It brightens the darkness and make some moments more special and alluring. That's why in some situations or events its presence is compulsory (such as birthday) so it's best to have the candle light apps on your android phone. Whenever and wherever you need a candle, it will be with you. Like original candle, you can on and off its flame. Watch and enjoy its movements as long as you want.
Each of these apps offer different candles in different colors and sizes. Some of them give romantic, some relaxing and some night candles. Up to your desires, you can pick the candle light app that suits well on your mood or moment. Let's start with the most famous candle light app in the Play Store.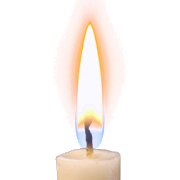 Candle Simulator is an outstanding work of Progimax developers. It lets you have light where there is darkness. And wherever you wish to have a candle for reading books, finding something, making someone happy and creating memorable scenes. The candle will not melt and always be available. On putting hand on the wick, the candle will start to burn. For putting down the flame, again repeat the same thing. Press on wick and the candle flame will be finish. This candle light app also allows you to turn off the candle by blowing in to the microphone of your device. This thing has made this candle light app more amazing.
As the real candle's flame move right to left and left to right (due to air) similarly on tilting the screen the same movements can be observed.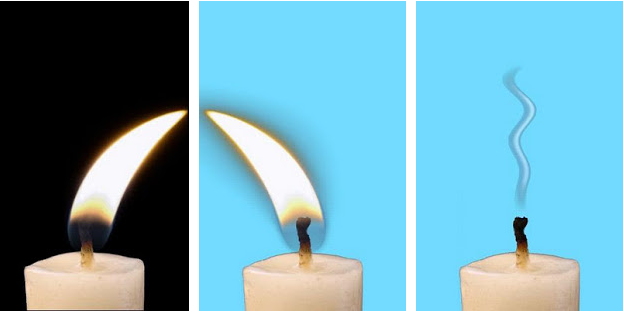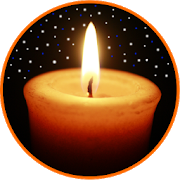 This is the next best night candle light app for android. You can use it for multi-purposes such as at night times as a source of light, during mediation, having soothing sleep and attaining peace of mind. In romantic moments, this candle light app also adds more magic. In other words, this app lets you create a romantic atmosphere and decorate the room as well.
According to your set timings, candle will start and stop to burn. In this way, your phone's battery will not be wasted. This app also gives you many colorful candles, relaxing music and live fire places.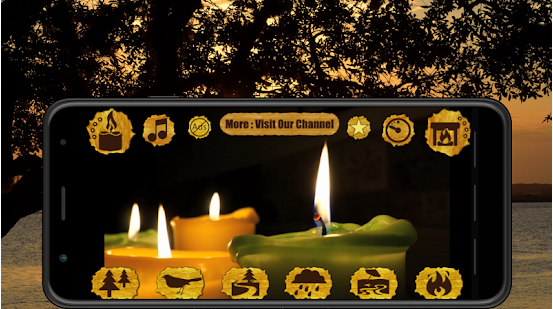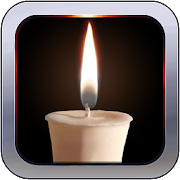 To switch on and off the light, sometimes helps a lot in releasing stress and getting comfort. In real world some people also love to do the same thing with the candle's flame. Although playing with the fire is not safe but having this app lets you have a virtual candle and fulfill your desire. There will be no danger of melting and burning. You can turn on and off the candle's flame just by flicking.
If your kids insist to hold the burning candle in their hands then in such situation, this candle light app also becomes handy. It will amuse your child a lot.
Candle's color and size, you can choose up to your taste. As this candle light app offers a variety of red, pink and white candles.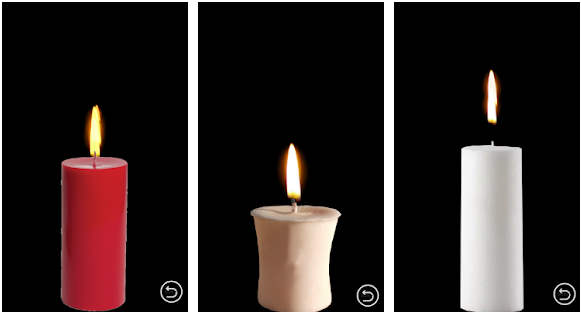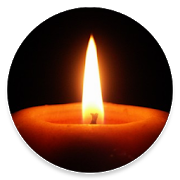 Beautiful romantic candles are included in this candle light app. The candles are 5 in numbers. You can select the candle you like for creating memorable moments. The app can detect the sounds therefore for lighting the candle, you can use your voice. Even by clapping and blowing, the candle's flame will appear or disappear.
The duration of the candle will also be in your control so the light will automatically remove, and your charging will be saved. From minute to hours, any timing you can set. The melting wax can also be observed. For giving more original touch to the candle, this candle light app also shows you the smoke coming from the candle. The smoke's type will also be up to your taste.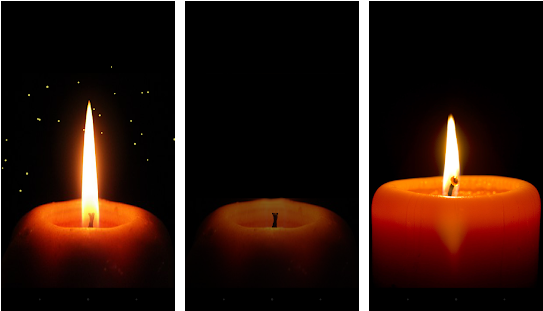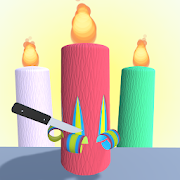 As compared to above candle light apps, this app is different because it lets you make your own candle in your style. There are multiple colors including red, green, white, blue, pink and more to paint on your favorite candle.
After coloring the candle, you can draw various designs on it. For this purpose, you can cut the candle into any shape, use nice combinations, apply visual effects and turn on the light too. The backgrounds and the flame's color can also be changed for creating unique, cute and magical candles. In this way, this game also provides you amazing candle decorating ideas.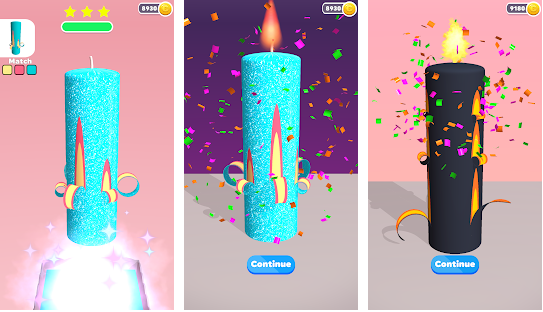 Thus, if you want brightness or just looking for an app to give special touch to the atmosphere then above candle light apps are great.