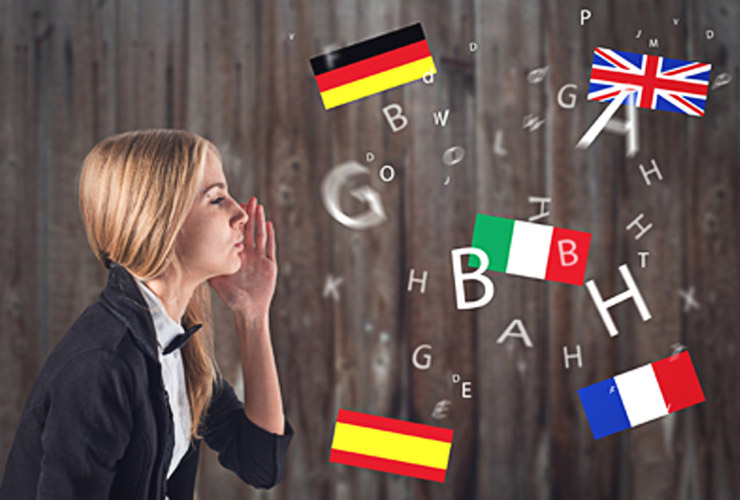 Language and dress are the identity of a person. These two factors reflect your country and family background. Although every person knows well his native language but when you have to go in the foreign countries then it becomes essential for you to know the language of that country. Because it is the language which is the only way of communication otherwise nobody can understand what you are saying or what others are saying. Therefore, if you are planning to go in the foreign countries for study and business purposes, trips and tours then first learn the basics of a foreign language like Spanish, English and Arabic etc. And for this purpose you have to attend the language classes but in this modern era android mobiles are enough to teach you everything from photo capturing to language learning. Language learning apps enable you to speak, write and understand the foreign languages. You can also know the common words, popular sentences and grammar rules of the foreign languages.
If you have the maximum knowledge of the foreign languages then Newzoogle confidently said that your visit to the foreign country will be amusing and informative as well. Let's read about the most popular foreign language learning apps that really help you to learn the foreign languages in a very short time.

Anything said about this app seems to be less, Duolingo language learning app is just amazing. After learning one foreign language you will feel the quest to explore other foreign languages like English, Dutch, Irish, Spanish and French etc. The practice of a month will enable you to speak and understand every type of languages. With Duolingo you can also track your monthly performance that will assure you to follow the right track.
Babble language learning app gives you the opportunity to learn more than 15 foreign languages. Within a few days, you will be able to speak the correct words and learn the foundation rules of your target language. This foreign language learning app also improves your listening and writing skills.

Busuu language learning app teaches you more than 30000 words related to different and hottest topics. You can check your progress by speaking to the native peoples who are expert in language. Test your vocabulary or grammar while playing fun games and visual quizzes within the Busuu foreign language learning app for android.

Rosetta Stone app has multiple language courses and lessons under 30+ languages. For saving your time, you can select your desired language course related to shopping vocab, greetings and traveling etc. This foreign language learning app is also best to identify your spoken words and supports for auto synchronization among various android devices.

Increase the abilities of your mind with memrise language learning app. You can learn more than 44 words just in minutes. With the help of audio visual aids your mind can easily capture the words based on more than 150 languages. The recalling system of this foreign language learning app is really praiseworthy.

HelloTalk language learning app allows you to pick up your favorite language from 100 languages. You can talk to the native peoples for learning foreign language via listening. This foreign language learning app for android also supports for talk and text exchange systemizations.

This foreign language learning app provides you the meaning of different words based on different languages including Spanish, English, Chinese and many other languages. You can include important words in bucket dictionary and can save them along with pictures.
I am eager to know about your experience so let me know in the comments which foreign language you have learnt easily?