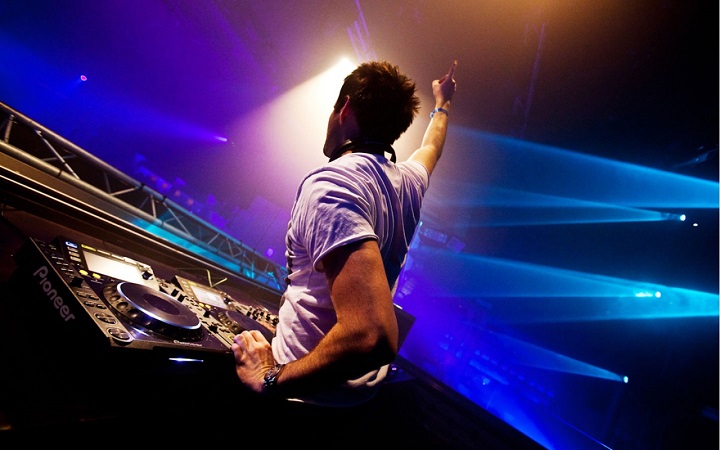 Where there are dreams there is android. Android powered mobiles let you to fulfill your dreams of becoming a popular DJ. It comes with a pack of amazing DJ apps and enables you to learn how to mix the songs with one another and create a unique tone. DJ apps for android release the tension of buying the high rate musical instruments and one more benefit of these apps is that you can practice various songs while on the go. Some of the DJ apps provide you a huge collection of songs and allows you to mix the music of your choice. These apps are also effective to automatically generate the perfect mixture of more than 2 songs. With the help of DJ apps for android, you can easily cross-fade between the various BPMs, pitch, beat, rhythm and frequency of the tracks.
Newzoogle has found the top 7 DJ apps for android that will definitely help you to become a popular Dj. Give a try to these apps that let you to follow the path of your dreams.

edjing is a very interesting DJ app for android. You can easily mix up the various beats and give them sweet sound effects. This app is contained on a lot of popular songs. You can select your favorite music and let it on the app to mix them. This DJ app for android also provides you filter to improve the sound of your tracks.
Djay free allows you to control the pitch, beat, loop and BPMs to create an amazing mixture of different songs. This DJ app for android can also auto merges your selected tracks and enables you to use the 3band equalizers. Bit crusher, filter, flanger, cue points and bluetooth is supported. Pro version of this app is also awesome.

DJ Studio 5 is a free DJ app for android users. There are more than 8 sound effects which you can utilize to produce a super track. DJ Studio has a very polished library and enables you to quickly search your most wanted tracks. This app offers 2 virtual turntables, equalizers and live recordings.

Cross DJ Free is the demand of most of the professional DJs. You can use various pitch levels, beat-grids, musical panels, waveforms and many more. Cross DJ is best to automatically mix your listed songs and also suggests you which tracks are suitable for perfect mixture.

edjing 5 is the most downloaded DJ app for android. You can auto mix, scratch and find out your heart- touching tracks with the app's deezer, Vimeo and SoundCloud library. This DJ app for android also allows you to give energetic sound effects to your creations and record them in your desired format.

DiscDj 3D Music Player supports almost all the musical formats like Mp3 and Mp4 etc. You can easily cross-fade between two tracks and also allow the app to mix them in a professional way. The unique feature of this DJ app for android is that it provides you a slide bar to guess about time and volume.
10 band equalizer, sound samples, cue buttons and much more useful things are also included in the app.
Try the best Volume Booster Apps to increase the sound of your android.

This app enables you to remix your favorite tracks but this app is actually a best music player.  You can know about the dance songs, repeat them and set them in an order to run in the background. Whenever you will receive the call this app will automatically stop the song.
Do you have already known the best DJ apps for android? Inform the Newzoogle in the comments.