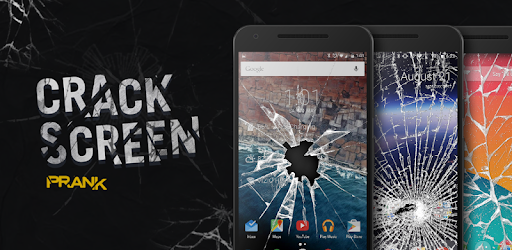 One of my friends, has a strange technique to stay away his kids from his mobile. He used to say him, "Oh the screen is broken, it can hurt you, do not keep it in your hands". Sitting near to him, I was also surprised because the screen really looks broken, but all this was just the cracked screen effect which is gained with the broken screen prank apps for android. So, if you also want to amaze others and let them to think that the screen is badly cracked then have the best fake broken screen apps. Some of them have similar titles while the others have different. But their purpose is same, to surprise and laugh.
Let's have more details about top 7 broken screen prank apps:
Usually 1st April is considered best for fooling anyone, but some pranks can be played at any time; it depends upon our mood. And broken screen prank app is one of those pranks which are always pleasurable. You can give your mobile to your target and set the timer for cracking screen. The other person will be stunned and think that he or she is responsible for breaking the glass of your phone. While in reality, your screen is safe, it was only a broken screen wallpaper which is tried only for fun.
The cracking style and sound of this app is original. Nobody can believe that it's the fake broken screen app. There are 9 type of images which will appear on a single touch.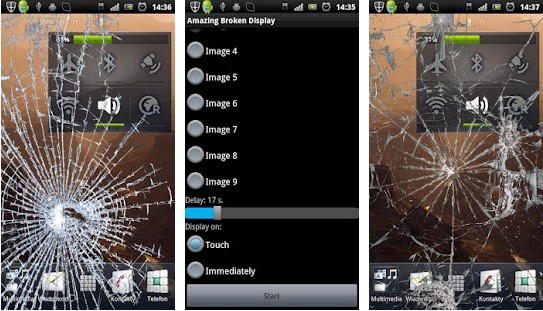 This app has most common designs of broken screen. Some have rashes in whole screen, some have no glass in left or right and some have totally damaged screen. Any image and its display method can be easily selected. For example, the broken screen effect will be shown on shaking, touching and according to set timings. Real glass breaking sound will also be enough to astonish others.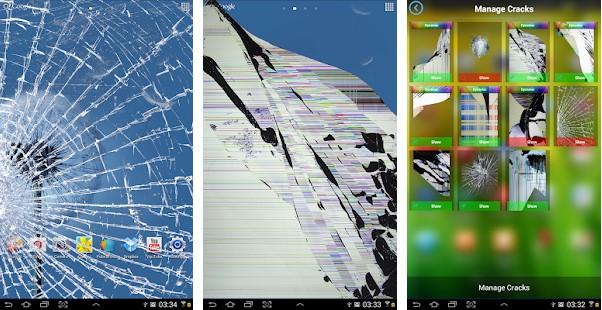 From its invention to until now, this is a widely used broken screen prank app for android. There are different but genuine glass fractured photos which will be displayed whenever you touch or shake your device. The cracking sound will also come from your phone because without it the cracking effect will be incomplete. For more entertainment, this app also allows you to pretend that fire or current is coming from your screen.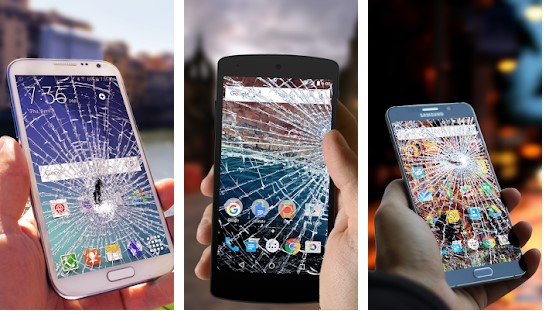 Along with giving you many broken screens wallpapers this app also lets you break your screen as you want. It gives you amazing tools including background colors and cracking types. You can select any style and can also change the size of the cracks. Whenever you or your friend will touch the screen, it will break as you plan. The voice of the cracking glass can also be listened.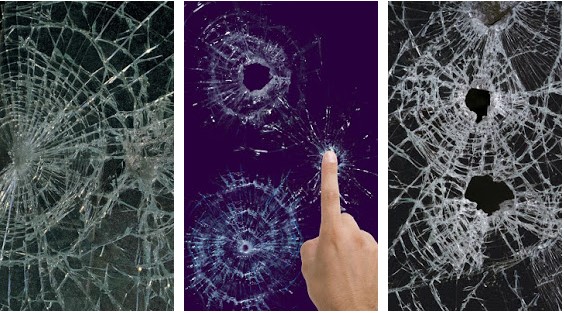 This app has four kind of broken screens. Every image is marvelous and close to the reality. You can set the time to break screen automatically. If you do not want this then on one shake or on one touch, the screen will be cut into different parts. There will be rashes everywhere on your phone's glass.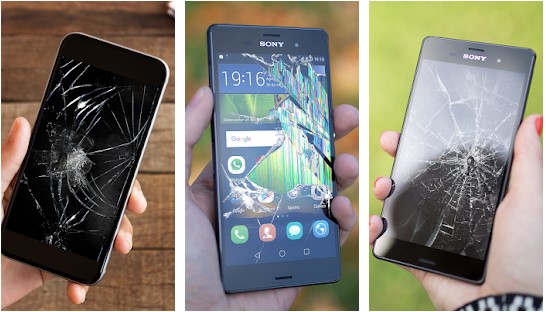 This app provides you numerous pictures of cracked screens. Although all are awesome and best to fool friends, but this app also enables you to smash your screen in your own style. There are different type of broken screen effects and colors which you can use for this purpose. When you or someone else will place his/her finger on the screen, it will be cracked along with producing noise.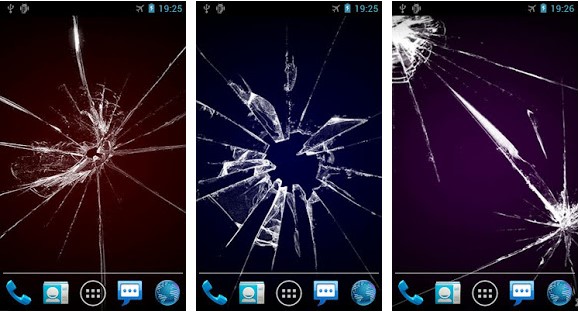 This broken screen prank app is contained on a variety of real looking graphics which are best for joking. Some images have only few cracks while the others have multiple cracks. According to your choice, the image will appear or fade away.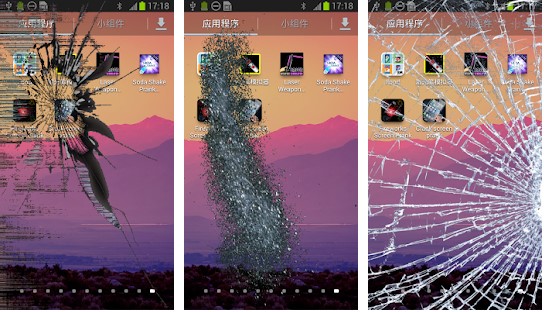 There is also a big collection of prank apps but above are only related to screen. Will you like to set them as wallpaper or just for having some enjoyment? In comment section, give your opinion.