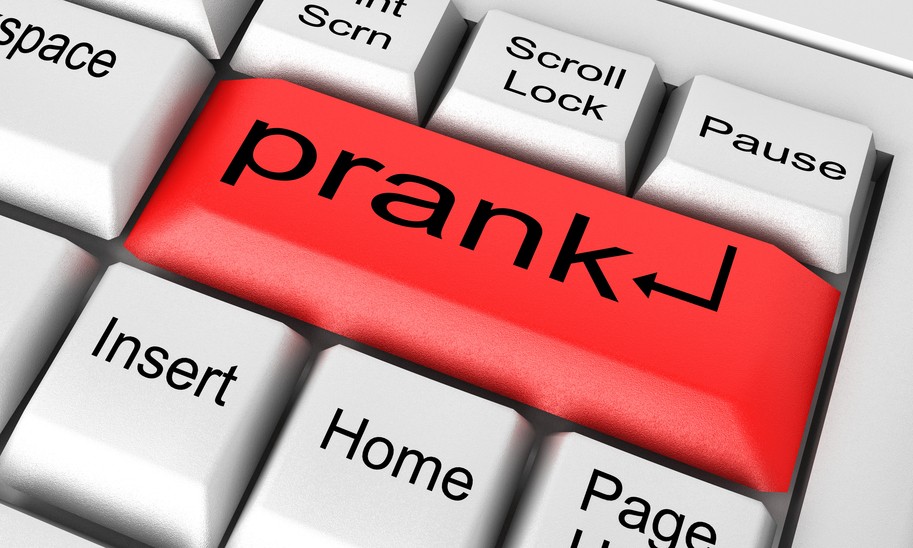 Pranks are the best source to get entertained, to be smile and make others fool. There are multiple pranks to play with your friends' or family but mobile pranks are considered harmless as compare to practical jokes, furthermore, practical jokes are somehow old. You need to try something new, pleasurable and free as well. Yes, I am talking about the prank apps for android which you can easily get from Play Store. All prank apps for android are awesome but here Newzoogle will share the top prank apps for android to create laugh in friends' company and to catch enjoyable moments in family get-to-gathers. These apps will polish your sense of humor and let you to learn new techniques of pranks to have fun in life. Continue the reading to know what type of pranks you will get in the following apps:
Real Razor is an awesome prank app for android because it will turn your device into a razor that will produce the sounds just like the real razor do. When you take your phone closer to anyone's head then others will think that you are going to cut or trim his hair.

This app lets you to make fake chats, fake calls, fake SMS and fake caller id. Whenever you want to go away from any type of situation then use this app to send you a fake call up to your set time. You can change your voice and record it as a caller to listen it later in front of others. No one will be able to guess that you are receiving the call and messages which you 'yourself' have created.

This prank app for android lets you to easily fool your friends that your screen is generating electric current. You can change the electric color effects, vibration buzz and electrical crackling sounds too.
Take your photo and select a scary ghost image from the app then paste the ghost anywhere in your photo. The others will become scare when see your photo with a dangerous ghost.

Set what you think about others as they are smart, dumb, beautiful, ugly, funny and boring. Later ask your friend to use the fingerprint scanner to detect his personality and the app will display the answer up to your desires. And if you do not have preset the answers then let it on the app to decide.

This is the best Anti Mosquito prank app for android to fool others. You can say to your friends that this app will keep the mosquitoes, flies and other insects away from you. A variety of anti-mosquito sounds are also included in this app.
Finger Body Temperature Prank

Check your body temperature and show others that you are suffering from fever. You can also use this prank on others by asking them to place their finger in the scan area and the app will quickly calculate their body temperature, BP and sugar level.
This is an unimaginable prank app for android as it enables you to make others believe that you are charging your phone in the sunlight. The real looking interface and wonderful theme will put others in amaze.

This is a remarkable prank app for android to check that your friend is speaking truth or lie. You can set the results up to your choice. The fingerprint scanner, indicator lights, display panel and control buttons have made this app to look real.
Boast in front of others that you are expert in technology and master to break any type of wifi passwords with this prank app for android. The professional looking graphics will attract others to believe on your abilities while in reality you are just making them fool.
This is an amazing prank app for android as it lets you to enjoy others suggestions and facial expressions on seeing your broken screen. In reality your phone's screen will be save, you are just using the different broken screen images to shock others or to blame them that they had broken your screen. For more realistic effects, you can adjust the cracking sounds too.

When someone touch your phone: a ghost will appear, your screen will automatically break, call from hell will come, scary cat will jump and horrifying screams will become louder and louder to put others in horrific situation. This scary prank app for android also records the video of the victim.
This app is best to change your voice with a variety of audio effects such as pitch shifting, fast, slow, helium, hyper, robot, whispering and much more. You can apply the fake theme in the background as you are present in disco, bathroom, traffic, train and seaside etc. This prank app for android also supports the classic, parrot, soundboard and moving mouth modes.
Pretend that you have a smart Xray system in your phone to check the broken and infected bones.  Ask your friend to put his hand under the device and let him know his bone condition. Perfect graphics will make him to believe on your scanner.

Does your friend love his car? Use this app to put damage and fire effects on your friends' car. Simply, take the photo of the car, select the damages and send the picture to your friend and later enjoy their reactions. You can also try this app on your car to know others opinion about your car.
Which is your favorite prank app for android? Which one you will try the first? Share with us through comment section that is given below.