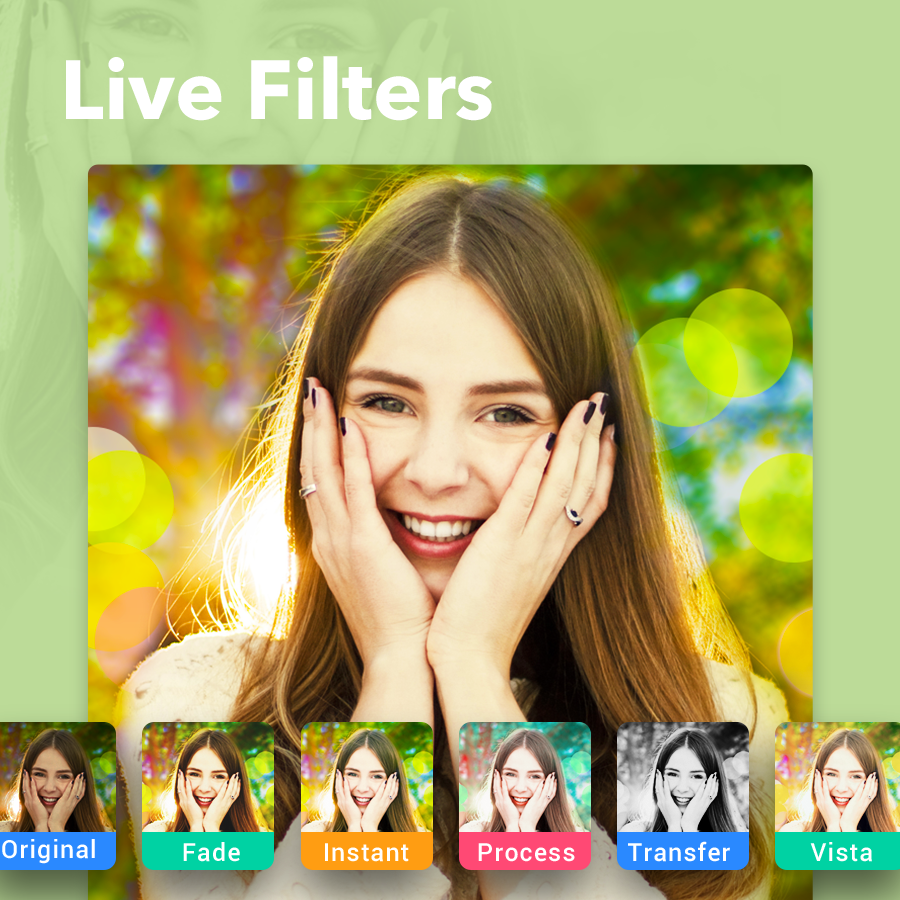 In these days, everyone seems to be busy in making pictures or taking selfies. That's why smartphone cameras and mobile apps are going towards betterment. Day-to- day many photography applications are introduced with stunning features to edit pictures. Filters are the most common feature which people use to make their photos beautiful and attractive. So here in this article, you will know about the best photo filter apps for android because filters give you a stylish look. Different people use filters for different reasons such as some want to focus on something others want to change colors, and some want to blur background and some use filters because they do not want to share the originals. A recent study has also shown that filtered images are most liked in social media as compare to simple photos. There are a variety of filters available in different styles so that anyone can easily pickup the one they need to enhance their pictures. In the lines below, Newzoogle is ready to share top 10 photo filter apps for android. These apps give you all type of filters along with special effects and editing tools. So, let's check them.

Kalos photo filter app provides you more than 20 amazing filters which are best to give a professional look to your photographs. If you do not like any filter, then you can also mix up your favorite filters into one. To get more comments and likes from Instagram and other sources, you can use a lot of light and color effects to make your photos more perfect.

Cameringo Lite has 300 special filters based on classic, stereo-graphic and lights etc. The filters are live and controllable that's why you can also use them while making videos. There are different camera lenses, photo frames and artistic techniques which let you to make cartoon or sketches of your favorite pictures.

Super photo filter app shows you 1500 filters and effects. From a wide variety, you can select the filter you need. All filters are HD. You can customize the filters, combine various effects and bookmark the filters you like. This photo filter app also allows you to frame your pictures, cut the unwanted parts and have the different artistic tools to create attractive photos or videos.

Many unique and arty filters are included in this photo filter app for android. For example, you can use trippy, hippy, vaporwave, old age and black and white filters to give a professional touch to your photos. With this app, you can also modify the filters, apply glitch effects, resize images and get special tools to give a fantastic turn to your simple pictures.

Filterloop has a variety of special filters to change your photos as you wish. You can make your own filters too because it offers many color combinations, layering styles and opacity levels. With this photo filter app, you can control the exposure, contrast, brightness and other factors to enhance the look of your images. Filterloop is also best for people who love to create glitch designed photos.
If you are searching for the quality filters, then Kuji Cam is best. Here you will get more than 130 filters with exclusive film effects. The filters are customizable and differ in types such as light leak filters, color filters, vintage and more. This photo filter app also lets you to build up any kind of filters and apply them in the pictures you select. With Kuji Cam, you can add: frames, dates and dust effects too.

For selfie fans, this is the must to have photo filter app because it has a lot of crazy filters including animals, makeup and live effects. You can improve your looks and convert your picture into a charismatic art. Make yourself white with various skin colors, stylish with different hair, cute with stickers, beautiful with makeup and unique with other amazing items. Furthermore, all types of photo editing tools are available in this app.

Painnt is best to get more than 1000 enchanting filters. By using this photo filter app, your photos will look as an experts' creations. You can amaze others by showing your creativity. According to your imaginations, you can give any look to your photos. There are abstract, classical, modern and comic style filters. The quality of filters is excellent.

InstaSweet Retro is a famous photo filter app due to its vintage, classic, old film, color, light leak and lomo filters. All filters are adjustable and HD. You can easily choose your favorite filter, put on various dust effects and change your pictures to give them a new look.

This photo filter app is recommended to all those who feel fun while editing photos. There are many amazing filters, motion stickers, flower crown, lovely frames and face emojis. You can change your face and photo backgrounds. To write text on images is also possible with this photo filter app.
Do you like to try any of the above photo filter apps for android? Which app offers the best filters, according to you? Share in comments.