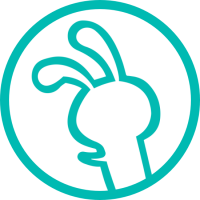 TutuApp is, hands down, one of the very best unofficial app stores ever to be released. Offering thousands of apps, games and more, all for free, you don't even need a jailbreak to use it. Here's everything you need to know about this popular app installer.
How to Download TutuApp:
TutuApp is one of the most versatile app stores in the world, offering support for multiple platforms. Downloading it is easy, just choose the platform you want it on and follow the easy steps:
Method 1: Android Only
This requires you to allow unofficial apps to be installed on your device and download the APK file:
Open Android Settings and go into Security or Privacy
Tap the slider beside Allow From Unknown Sources to enable it
Now download the TutuApp APK file onto your device from the official website
Open Downloads and tap the file
Follow the on-screen directions and wait – when TutuApp is on your home screen, it's all yours.
Method 2: PC or Mac
Although TutuApp does not have official support for desktop computers, you can install the Android file by installing an emulator first. We recommend you use Nox Player – it is free, easy to use and powerful. All you will need is a Google account to sign in to the emulator:
Download Nox Player emulator onto your PC or Mac
Download the Android APK file and extract the contents
Open BlueStacks, sign in and let it set up
When it's done, type TutuApp into the search bar and navigate to the file location
Click on it to install it – when it's done, TutuApp can be used via the emulator home screen
Method 3: iOS Only
To install it on iOS, you need to install the configuration profile:
Open Safari browser (it works best on this) and go to the official TutuApp download page
Tap one of the configuration profile links to download it
Tap on the Install option on the next page and wait for your Settings app to open automatically
Tap on Install Profile and, when asked, type in your device passcode
Now Safari will open; tap Install on the new page and then Install on the confirmation message
Settings will open once more; tap Install > Next > Done on each page and wait
When the Tutu App icon is on your home screen, it is installed.
Untrusted Developer Error
The first time you tap the app icon, you will probably see an untrusted developer error. This is just Apple saying you can't use the app because they can't verify the developer – you can:
Open iOS Settings and tap General
Tap Profiles & Device Management
Find the developer name and tap it
Tap Trust of Verify and close settings
Now you can use TutuApp
How to Use TutuApp
TutuApp is an easy app to use with an intuitive interface:
Open TutuApp on your device
Search for an app or game or use the search bar
Tap on what you want to download and then tap Install
Follow any on-screen directions to install the app or game on your device
TutuApp Features:
As well as being free, not needing a jailbreak and working on multiple platforms, TutuApp offers tons of apps and games. Here's what you will find:
App Store Apps – plenty of official apps, all free
Exclusive Apps – emulators, streaming apps, screen recorders, and many more unofficial apps
Tweaked Apps – stock apps with more exciting features
Modified Apps – stocks games, unlocked and all in-app features for free
Frequently Asked Questions:
These are the most commonly asked TutuApp questions:
How Safe is TutuApp?
TutuApp is completely safe to use. The developers have worked hard to bring you a safe app that has no viruses, malware, exploits, or anything else. It is updated regularly with security improvements and bugs are fixed within 48 hours. However, you can use antivirus software on your device if you are unsure, along with a TutuApp recommended VPN.
How do TutuApp VIP and VIP Membership Differ?
Up until a recent update, you needed to purchase a TutuApp VIP membership for each device you wanted to use it on. Now, it is possible to set up a TutuApp VIP membership. This allows you to link devices so that you only have to buy one VIP membership and use it on all devices – this will not work cross-platform. If you have any trouble, customer services can help you link your devices but you will need your UDID and UID numbers. You can also get a 10% renewal discount if you have less than 60 days to run on your membership.
TutuApp is one of the best installers ever released and one of the most versatile, with support for several devices. Its free to use so go ahead and try it on your device today.