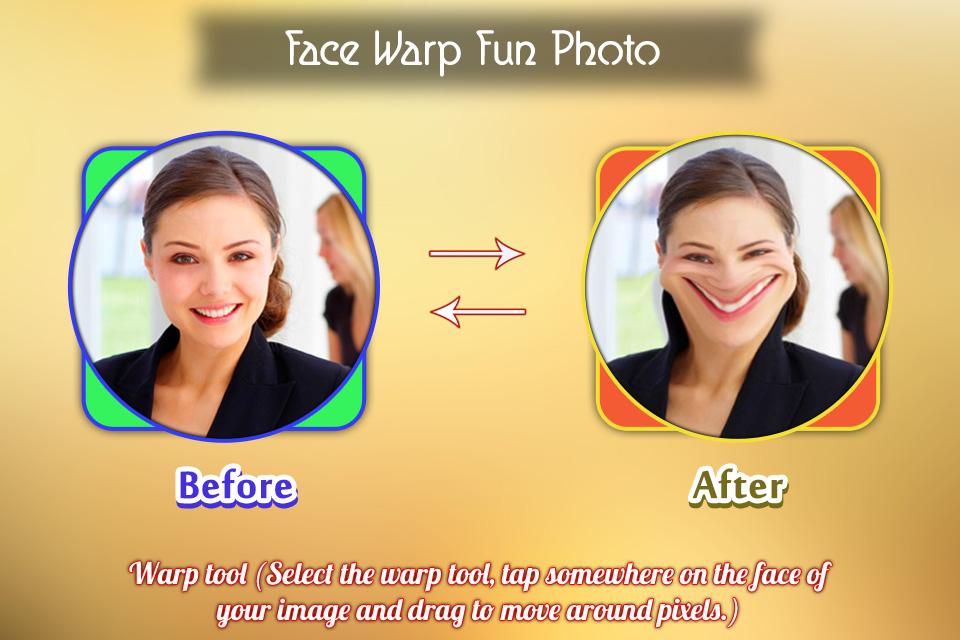 Photo distortion apps give funny look to your photos and make people laugh. You can do various experiments on your pictures to turn them into hilarious and comical images. Photo distortion apps enable you to melt the photos and give them a new look like scary cartoons. These apps let you to change the face with special wrapping effects like increase or decrease the size of nose, eyes, lips and many more. Your face will look extra bigger and extra thinner and even some photo distortion apps also allow you to make the face fat while the body thin which actually look humoristic. But these apps do not help you to cut some parts of photos and put them on others so for this feature check the best cut and photo apps for android which also let you to turn your photos into cartoons.
Here Newzoogle will discuss the top 7 photo distortion apps for android that help you to play with photos taken from gallery or camera etc. Anyway let's wrap the photos and smile whole heartedly and do not forget to share them with your friends.

Photo Warp is a popular app to distort photos and warp them according to your choice. You can use the brush, pinch and bloat tools to reset the picture and make them extraordinary funny. To rotate the pixels is also easy with this photo warp app. You can also save the pictures and share them with your friends on facebook and other social media.

This photo warping app is packed with a bunch of amazing features that help you to reconstruct and retouch the photos. You can convert the serious photos into laughing and laughing into serious and cartoonist. Use the various tools that will change the color of hair, add and remove the mustache, spectacles and many more. This photo editing app also allows you to modify the color of the pictures, warp them and save them.

You will never remain sad just use this photo warp app for android and see the smile on every one's face. Because this app will totally change the photos and lets you to distort, stretch and bend them. You can make the face funny, scary, thinner and fatter that will look surprising and ridiculous as well.
Many people love to use this photo distortion app because it enables you to remake the photos and create them up to your desires. You can give various face effects to your photos like ugly, bald, fat and skinny etc. This picture distortion app also allows you to use your hands to freely remix the photos.

This photo warp app provides a magic mirror which will deform your pictures and give them a funny look. A single click will change the facial expressions and warp them into various angles like chubby and skeletal etc. Anyhow if you want to clone your photos then use the best photo mirror apps for android.
Do you have ever used the picture distortion app for android? If yes, then which is your favorite app? And if no, then try them to see the smile on others faces and do not forget to share your experience with Newzoogle.