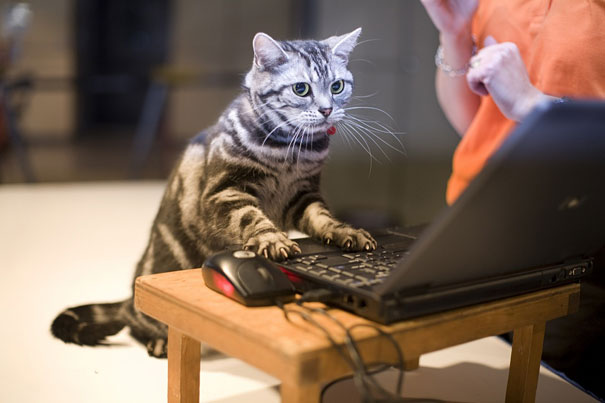 What do you do when you are sad or bored? To sit in a corner and to shed the tears is not the right solution, you need to chill your mood because when you cry nobody will cry with you but when you laugh others will also like to join you. So say goodbye to sadness and watch some funny stuff to smile. There are a variety of things which you can do to refresh your mind, for example, you can play the games, listen to the jokes and watch the funny shows but for a quick laugh to see the funny pictures is the best option. In this article I will tell you about the best android apps to see funny pictures whenever and wherever you want. All these apps have different funny pictures which will definitely give you an exciting sort of entertainment. The most celebrating feature of these apps is that they provide you new and fresh funny pictures on daily bases. Anyways, it's up to you to select your favorite app to see funny pictures.
To help you to get the best, below Newzoogle has mentioned the top 7 android apps to see funny pictures on the go.
9GAG is the best app to see funny pictures, videos, gifs, memes, comics, cosplay, cute animals and much more. You can easily search your favorite funny pictures related to science, technology, behavior and other topics which are trending in the world. 9GAG also lets you to comment and share the funniest photos on twitter, facebook, tumblr and reddit etc.
This is another amazing android app to see funny pictures, fail images, troll face photos, comical babies, cute animals, hilarious videos and motivational quotes. All the funny content is fresh and arranged into different categories so you can easily find what you want. This app also enables you to post your own funny items and share them on all social channels.
LOL Pics shows you a lot of funny content in the form of pictures, videos, memes,tweets, gifs, jokes and celebrity LOLs. You can post, comment, vote and share your favorite funny photos. The best funny pictures will display in the main feed and the unwanted pictures will be removed. This app also lets you to view the funny pictures from where you have left with the option to "display Only Unseen Images".
iFunny gives you a lot of funny things including photos, memes, videos and text images. All pictures are in HD quality and best to spread smile in your face. You can also post your own fun creations and share them with your friends to increase laughter.
DamnLOL is a unique android app to see funny pictures and other entertaining content on your mobile. You can choose your favorite fun category such as funny animals; infographics, Photoshop fails, autocorrects, photo bomb and much more like that. DamnLOL also tells you about the pictures that are most liked and most commented.
Imgur is a top class app to see funny pictures as well as informative images related to science, nature, animals, politics and reaction gifs etc. You can find viral images, true stories and comical memes to entertain yourself and your friends too. Imgur is also best to meet with the new people from all over the world.
This is an amazing android app to see funny pictures, read jokes, watch memes and many other comics of your choice. More than 150,000 hilarious images will refresh your mood. You can post and save your most wanted photos, rate and comment on them too. This app also allows you to search the images by categories like recent, popular and random etc.
Have you ever tried any of the above android app to see funny pictures? Are these pictures giving you laughter? Which is the most interesting app to see funny pictures? Remember to share with us.