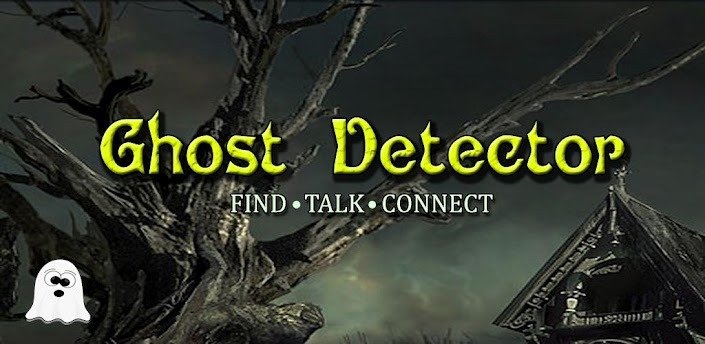 Do you believe on ghosts? Yes, I believe on ghost because I actually seen them while living in a hunted place in 1996. Thanks God that those ghosts are friendly and good to me, no doubt that evil ghosts are also exist in this world. But many people do not believe in the existence of ghost so in this article I will tell you about the best ghost detector apps for android to make them believe that ghost are also around us. I also remember that in my childhood when I did not find my pen or pencil placed near to me then my naughty friends say, "Ghost has put his hand on things so for a while we are unable to see the things and say that we had put it here and here but after a while easily found them" (And I became scared). Actually such type of paranormal activities daily take place in our surroundings but beyond our vision so if you want to find the ghost near you then these ghost detector apps for android can help you  a lot in this regard. You can also use these apps to play pranks with your friends and to frighten them. Some of these ghost detector apps really work while the others are just to get entertained. Let's start with the first one.
This is an amazing ghost detector app that really works. You can see the ghost and observe the place where the paranormal activities are happening. A green dot will appear on your screen and directs you towards the source of variable magnetic emissions. But for the correct working of this app, it is very much essential that your phone's sensor must be perfect. If you want to know that your sensors is working or not, try the best sensor checker apps for android.
This is another surprising ghost detector app that really works and shows you the ghosts around you. All types of ghost, shadows and spirits will be visible for you because this app perfectly measures the electromagnetic field radiations. This ghost detector app also enables you to easily connect and talk with the ghost living in your house, buildings and other places.
If you are looking for the digital tools to find the ghost then this is the best ghost detector app for android. You can use the ghost camera to know the place where is the ghost. Radar map shows you the power of the ghost along with black, blue and red lights. This app also recognizes the paranormal activities and ideal to convert the sensors readings into sounds and images.
Many android users prefer to have the Ghost Radar in their mobiles because it gives you the information about the paranormal activity and the unbelievable facts around you. Within seconds, you will be able to find the ghost and detect the suspicious sounds that will amaze you.
Ghost Radar Ultimate Prank lets you to easily scare your friends and involve them in ghost hunting. You have to tell them in advance that when you will catch the ghost, your phone's screen will crack, the ghost's photo will appear and the sound of the ghost will be listenable.
This ghost detector app is basically a game where you have to find the ghost and prove yourself as brave as a lion. You can also use this Ghost Camera Radar to fool your friends and frighten them that the ghost is in the stairs, cupboards, bedrooms, bathrooms and back the doors etc.
Camera Ghost Detector app allows you to find the ghost, demons and angles in your house and other places. The good ghosts are displayed in white while the bad ghosts are shown in dangerous red color, here you will see the shadows. You can try this app to remove your fear and to scare your friends too.
Which ghost detector app for android represents the most evil and daunting spirits? If your favorite ghost detector app is not included in the above list then feel free to inform us via comments.