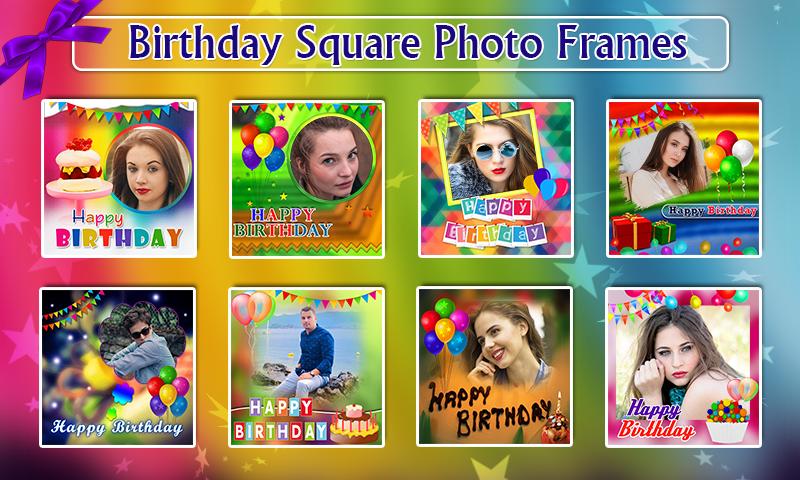 Taking pictures and making videos is a common thing in birthday celebrations. Although we make special arrangements in this day so our function will become memorable, and our pictures will look more beautiful but still when it comes to saving and sharing birthday pictures then we have to take help from photo editing apps. These apps basically focus on beautifying your photos but if you have a lot of pictures then it becomes difficult to find the birthday pictures therefore happy birthday photo frame apps for android are introduced. In a single glance, you can recognize and get your favorite birthday pictures. Furthermore, when you send a birthday special picture to your friends and relatives then it will look more effective and impressive as compared to a frameless picture. You can also use your framed pictures as greeting cards or wishing happy birthday to your loved ones.
Although there are many kinds of frames for pictures but in this article Newzoogle will share only the birthday special frame apps. So, you can quickly get the most beautiful, colorful and stylish frames for giving a unique touch to your birthday photos.
This is the best birthday photo frame app because it gives you a variety of frames into square and vertical shapes. On each frame, different birthday items are made. You can pick any frame with balloons, cakes, gifts and candles etc. There is different place for setting your picture in the frame into round, cube and other stylish forms. You can write your own birthday wishes in the frame or can pick the most beautiful message from the app's collection. If you think that something is missing in the frame, then you can also add the cute things from the stickers section. According to your picture, you can adjust the frame's size too. In this way, you can also use this app to make birthday greeting cards. Getting reminders and calculating age is also possible with this app.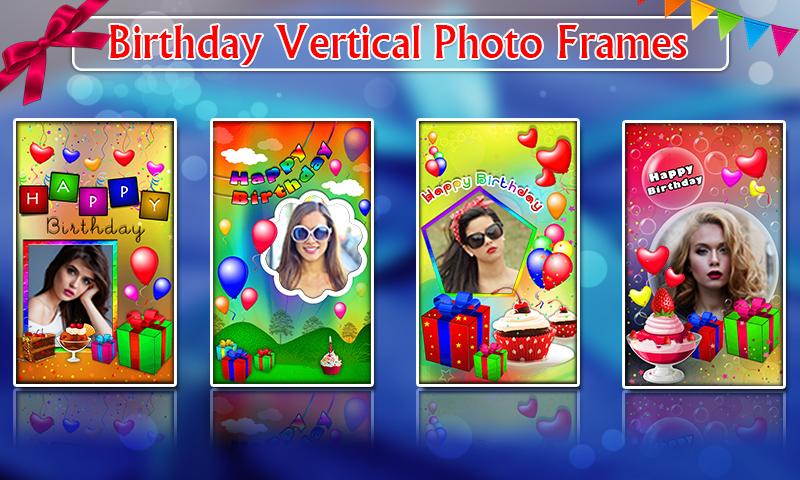 This app has many beautiful frames which are perfect for making birthday pictures. Each frame is in different but stylish shape so up to your taste or up to your picture's size, you can have the desired frame. This app also allows you to set more than one pictures in one frame. For adding more fun and beauty in your photos, you can use birthday special stickers too. Apart from designing, the background of each frame is also amazing.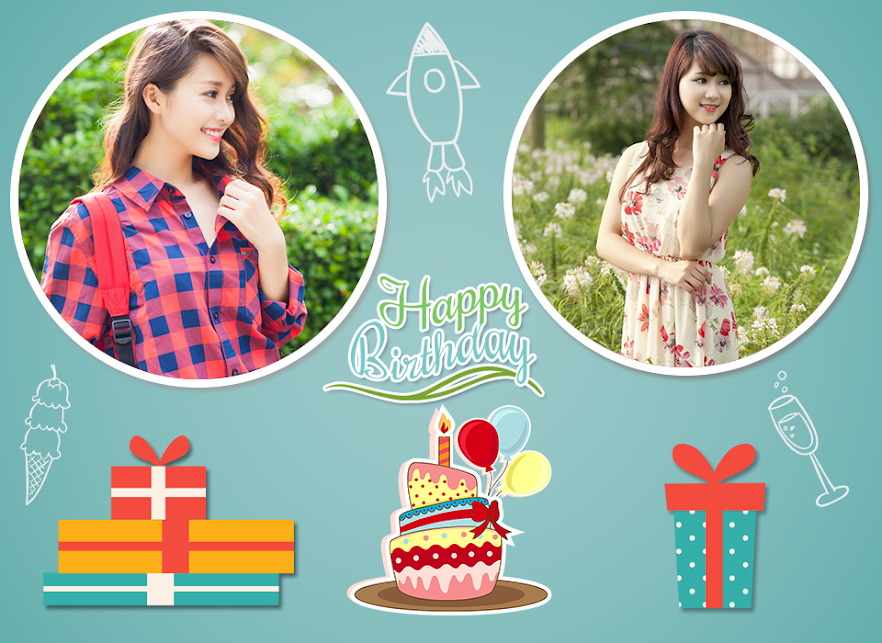 You can use this app in two ways, firstly to decorate your birthday photographs and secondly, to wish a happy birthday to your friend. For yourself, you can pick the best birthday background or frame and then share the birthday photos with friends. On your special day, you can also use this picture as a wallpaper of your phone.
Different birthday cakes are also given to you. On them, you can enter your friend's name or picture, put effects, and then use them as a birthday wishing card. All this can make your friend happy and proves best for showing your love.
So, have this app to get many colorful, unique and beautiful frames for your and your friend's birthday pictures.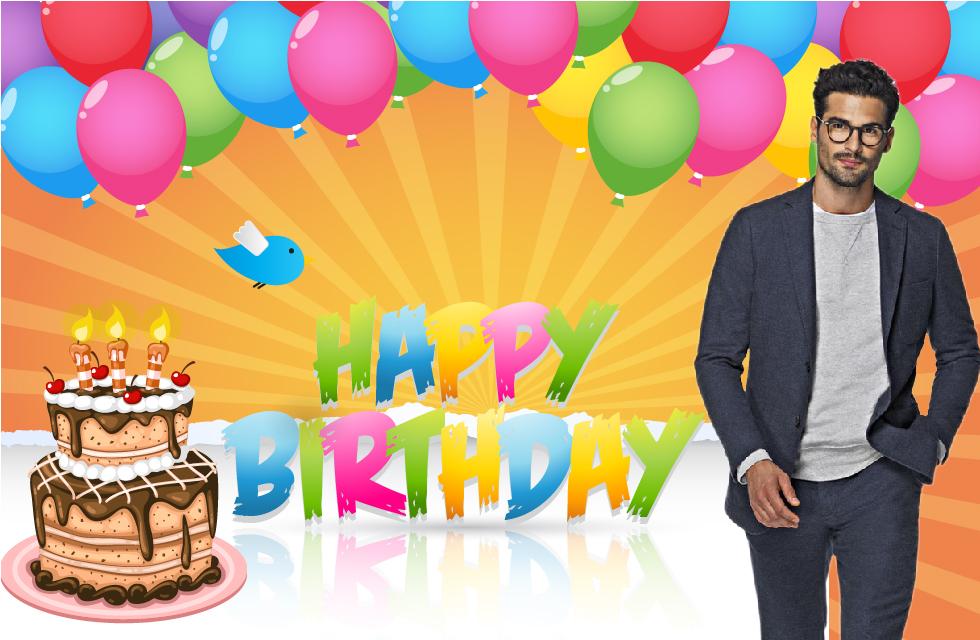 Birthday party, birthday pictures or birthday wishes remains incomplete until a cake is shown in them. Therefore, this app gives you 30 cakes into different and delicious looks. In each cake, you can set your friend's or your own picture. Up to the cake, the picture size can be changed. As cakes are of different types similarly their background images are also different. According to your feelings, you can write on the cakes too. For this purpose, this app provides you different colors and font styles so you can wish the birthday as you like.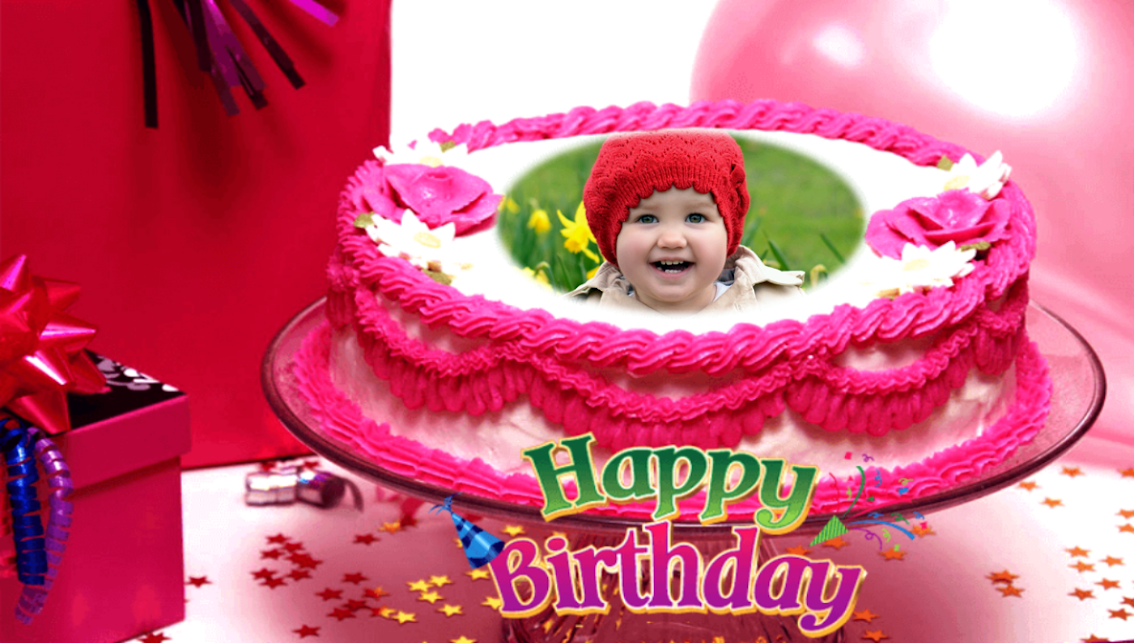 Thus, for styling and beautifying the birthday pictures, above 4 apps are the best. As they are based on new and cute birthday backgrounds or borders which are great for everyone including kids and adults.