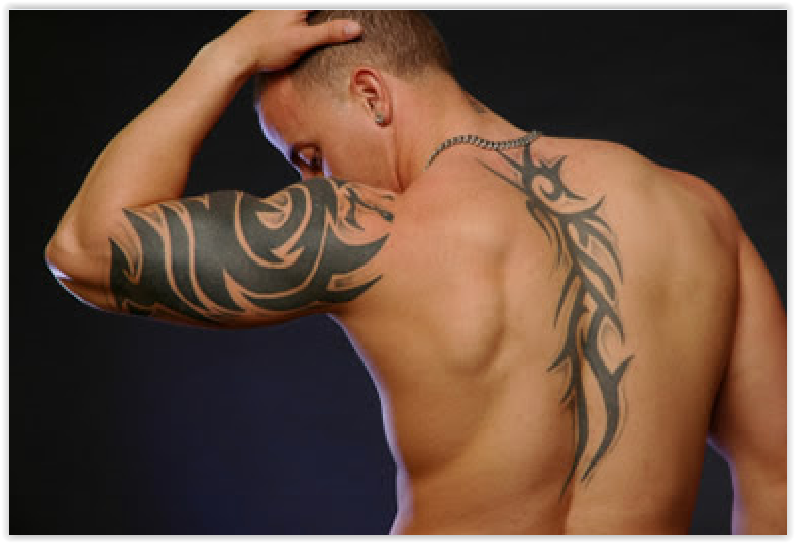 Tattoos are getting popularity day by day that's why many artists have introduced a variety of tattoo designs such as tribal, flower, animal, family, love, sexy, couple and many more. All these tattoo designs are beautiful and best to show your style. But to have a unique tattoo is a very painful task and if you want to have the tattoos without any pain then quickly install the best tattoo design apps for android. These apps give you many categories of tattoo designs and let you to put your favorite tattoo on your photos. Some of these tattoo design apps show you the pictures of popular tattoos and gives you interesting ideas to follow the latest tattoo trends. You can easily know which tattoo looks well on your shoulders, arms, chest, legs, fingers, belly and other body parts.
Let's find out the best tattoo design apps for android.

Tattoo My Photo has all type of tattoos that are perfect for men and women. You can select your favorite tattoo and easily set it on your pictures. This app also lets you to change the size of the tattoos, remove the unnecessary parts, add layers, colors, text and filters on your tattoo photos.

Ultimate Tattoo Cam is packed with more than 100 beautiful tattoos that are arranged in different categories like dragon, tribal, skulls and angles etc. You can rotate and resize the tattoos according to your choice. This tattoo design app also allows you to improve the tattoos quality and set them virtually on your pictures.

Tattoo My Photo is an amazing app to decorate your body with more than 1000 glamorous tattoos. You can select your favorite tattoo design and drag it on your picture. This tattoo design app also enables you to apply special effects on your tattoos, change their length and width to make them fit on your body.

More than 1000 special tattoo designs are included in this app. You can get the text, love, horoscope, black& gray, animal, birds and many other popular tattoos that are best for stylish girls and boys. This tattoo design app also gives you the tattoo of the day, fast searching tool and tattoo wallpapers.
If you want to get new tattoo art ideas then this is the best app because it shows you many incredible tattoos that are famous all over the world. You can set these tattoos as wallpapers and search them by category like scorpions, fantasy and tribal tattoos. From simple to colored and colored to stylish, every type of HD tattoo designs are collected in this app.
This tattoo design app is especially designed for men who love to have tattoos on chest and shoulders. You can see a fully arranged tattoo gallery and can easily know which tattoo design is best to represent your personality. Asian, skull, Sexy Ink, tribal, love and many popular 3D tattoos are packed in this great tattoo design app.

This tattoo design app is different from the above apps because it enables you to easily draw your favorite tattoos. You can learn how to draw heart, key, butterfly, feather, lizard and other interesting tattoos. This app takes you from easy to difficult levels and gives you step by step instructions to draw cute tattoos.
Do you like to use these tattoo design apps for android? Are they similar to the real tattoos? Share with Newzoogle.