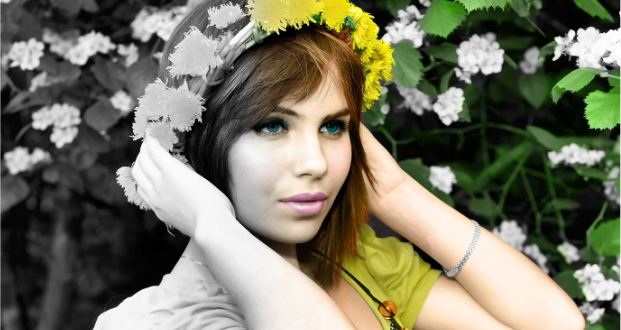 In the past the camera technology is not as much advanced as now. If you see the films and photos of the early 16s and 17s then you will observe that they all were in black and white color. But now in the 21st century, you got the special cameras in your mobiles to quickly take the photos with colors and effects. Even the android mobiles also let you to change the colors of your pictures according to your desires. You can remove and add your favorite colors on black and white pictures to make them new and beautiful.
Below you will find the best photo color changer apps that are very much popular among the android users. Let's start with the top one.
Photo Art is best for all those people who want to color their black and white photos. Your old photos will become new and original. You can use more than 30 special effects like sepia, tint, colorize, pixelize, mosaic, blur and much more. This app also lets you to turn your pictures into real paintings and artistic sketches.
Color Splash FX is the next great app that allows you to add colors in your black and white pictures. You can get a lot of standard colors like green, yellow, blue, red and more. Your old pictures will look beautiful and colored as if you were taken them now. This app also lets you to color some special parts of your pictures, apply gray effects, use brushes and gestures to color with style.
This photo color changer app provides you black, white, sepia and many other color effects. You can change the size and backgrounds of your selected pictures. This app also enables you to move the pictures with fingers, add text, paint and splash them as you wish.
This photo color changer app gives you many interesting features such as you can recolor your black and white pictures, add splash, blur, gray and many other cute effects on them. If you do not like the changes then you can also get back your original picture. This app also lets you to increase the image quality, zoom and crop it up to your choice.
With this photo color changer app, you can get a variety of colors to make your pictures unique. You can selectively color on some parts of your photos while the other picture will remain black and white. This app also helps you to utilize the color effects, filters and a lot of photo editing tool like zoom, redo and undo etc.
Newzoogle Special
Now its time to tell you about a very productive and interesting app.
Refer.Me
Refer.Me is an amazing creation of the Utmost Technologies that gives you the best platform to win unlimited rewards by referring or getting referred to a variety of products and services.  You can easily find the products and services you need and earn cash, gift cards, discounts, bonuses and a lot more. For your satisfaction, you can know what others think about the products and services you are interested in.
Refer.Me also lets you to share your referral codes and links with millions of people all around the world. You can post your products and services along with photos and specific information based on the category, title and rewards etc.
Everyone who uses "Refer.Me" feels himself/herself lucky because here is everyone winner. Do you want to get multiple rewards without paying a single penny then must try "Refer.Me"and remember to share it with your friends.
Also tell us that does the above apps are enough to color your black and white photos? Or do you like to use another color changer app? Do not forget to share with Newzoogle.