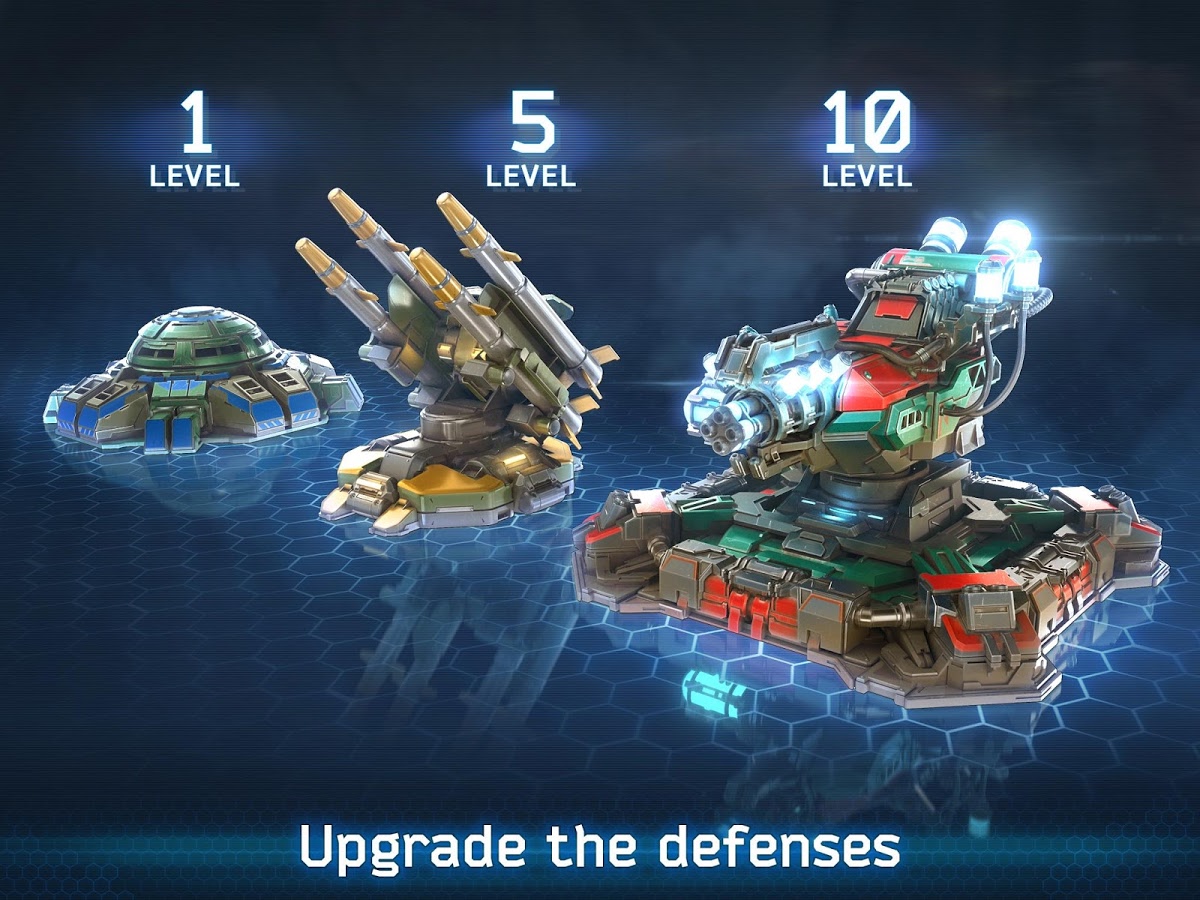 Strategy games used to belong to hardcore PC gamers with their big screens, huge chairs, and furrowed brows. But it's 2017 now, isn't it? You can challenge your brain even if you don't have a top-notch gaming mouse on your desk. Mobile strategy games are more than just fun: they develop your tactical thinking, make you untangle combat conundrums, and unleash your inner general. To accomplish the greatest victories, you must strategize. And where else can you learn these strategy tricks other than in mobile games? Come on.
Here we've collected the Top-5 Android Strategy Games which are worth your attention and the engagement of the parietal lobe. So, you can sit back and start planning which of these games you are going to play next.

Imagine having an oil field in your backyard. How would you manage this business? If you're not from Texas, you hardly know anything about handling such situation. With Oil Tycoon though, you will learn a lesson on how to get rich and powerful.
Grasp the system of oil extraction turmoil from the inside — from purchasing equipment and building your first well to hiring staff and making deals with competitors. The game provides you with ample opportunities to build your empire and do a lot of fun things with it.
For the sake of oil and world dominance, you will have to acquire the skill of stock trading and buy new possessions in various locations. Beyond the backyard, you can explore a desert, a sea, the space, an island, an underwater station, and Siberia. So, you'd better make some smart investments and improve your reputation. Competitors are always ready to overtake you.
The best thing is that Oil Tycoon itself doesn't require any investments — it's free to download.

If you are looking for a strategy management game that does things slightly darker, then Batman: Arkham Underworld is well worth a look. It puts you in the role of a faceless crime boss who commands his own gang and tries to build his criminal empire in Gotham.
Your character is apparently so charismatic and influential that he can recruit major super-villains like Harley Quinn, Killer Croc, The Riddler, Mr. Free, and more. They just come to work for you and complete missions to take over territory from a variety of characters from the Batman canon.
As you progress, you will collect new villains who have different skill sets that are handy depending on the mission you are on. There are also new troops to buy as you upgrade your base and toughen up your gang, using the spoils of your previous crimes.
To gain extra rewards, you can smash some faces of online gamers in real time, taking on the raids which are designed the same way as the story missions. But remember that you may get raided yourself, so build up your defense wisely.
Overall, Batman: Arkham Underworld is well put together, it looks lovely and deals with the Batman universe reasonably well. It only takes you to be a smart crime lord, that's it. If you are vicious enough — you win.
Zombie Girls
2019 is a time for true female heroes. This time brave girls have to fight to the death against evil undead who have ended civilization and the entire world. It's a tough task, though fighting zombies has always been a manageable challenge for a woman — just remember Resident Evil.
You are in the middle of a mutant z-virus that ravages the world, transforming the human hosts into cannibalistic monsters. Now it's up to you to train beautiful young girls to kill hordes of zombies, taking the revenge.
Last City has cartoonish style graphics with vivid landscapes and brightly-dressed characters. It will immerse you in this weird post-apocalyptic world populated only with anime girls and ugly zombies. The UI looks amazing, controls are easy, and the gameplay is smooth without any lags whatsoever.
You have to battle zombies and other survivors to expand your city. So choose a survival strategy that fits you the most. Try it out for breathtaking Girls vs. Zombies experience.

Battle For The Galaxy is an exciting multiplayer strategy game that combines base building, resource management, and captivating combat. You will take command of the advanced forces and battle for supremacy.
Once you have a decent base, you need to create a powerful army which will fight for you in space battles, earning medals and stealing valuable resources. You can choose from the units of Space Marines, Giant Mechs, Battle Cruisers, and Rocket Troopers. Each of them has unique attack abilities and multiple upgrades.
There are 20+ buildings to construct and upgrade as you turn your small outpost into a great planetary fortress. Band together with other players online to form a corporation, and compete with other teams to rule the leaderboard.
Battle for the Galaxy has stunning 3D art and visual effects, accompanied by cool music. So it's worth a shot to download it and enjoy some intense battles.
If you want to read more detailed reviews and download these games, visit Freepps. There is a huge choice of curated apps, news, useful tutorials, and more.