If you like to socialize online and spice up your conversations with emojis, stickers and funny GIFS, some great news are coming your way. Meet Sticker Market, a recently launched app for Android users, which is an all-in-on keyboard with thousands of emoji sets, templates and millions of GIFs. The best thing about it is that you can use the keyboard on all top messengers, including Facebook Messenger, Viber, and Whatsapp. Moreover, you can also create and sell your own sticker sets and get additional revenue. If you're an illustrator, brand or just a creative user, this is a great way to get recognized and have your stickers used by thousands of users worldwide.

The app is comprised of three main blocks: the Sticker Market, Sticker Cam and Sticker Keyboard. Sticker Market is where you'll find a large selection of stickers, templates and GIFS. It's a searchable section, where you can easily browse and search for stickers using keywords.You can set search filters to narrow down the corresponding options, and find the exact stickers or templates you're looking for. Also stickers, templates and GIFs are divided into categories, which makes it easy to browse them.
You can browse the GIF section either by trending hashtags or by categories. The categories include actions, animals, cartoons, comics, celebrities, memes etc, and can be browsed in thumbnail and list views.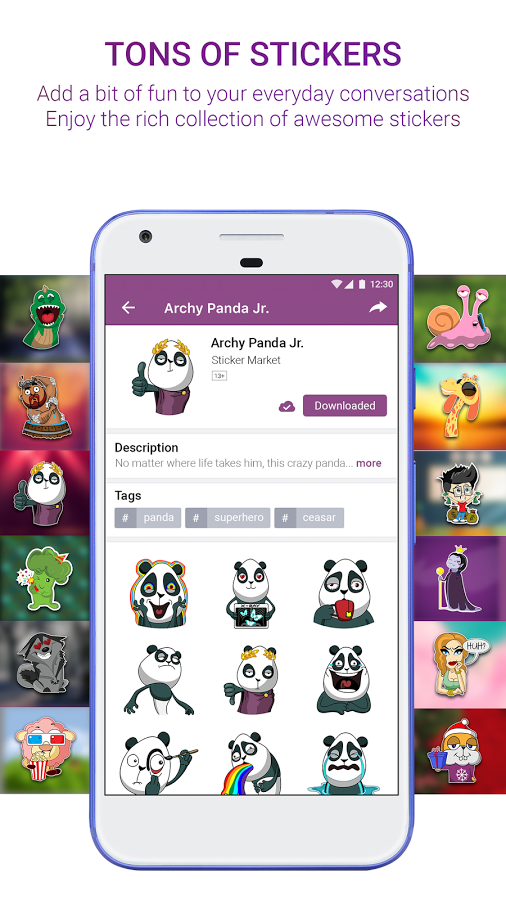 Sticker Keyboard is a stable and advanced keyboard, which can be used on all communication apps and platforms. It allows you to access all your sticker sets , templates, GIFs and face emojis from a single keyboard, without the need to switch between apps. The keyboard supports 8 languages, including French, German, Russian, Ukrainian, Georgian and Armenian. Also, there are two keyboard themes included, the light one and dark one. The keyboard has a number of settings which you can adjust to your needs.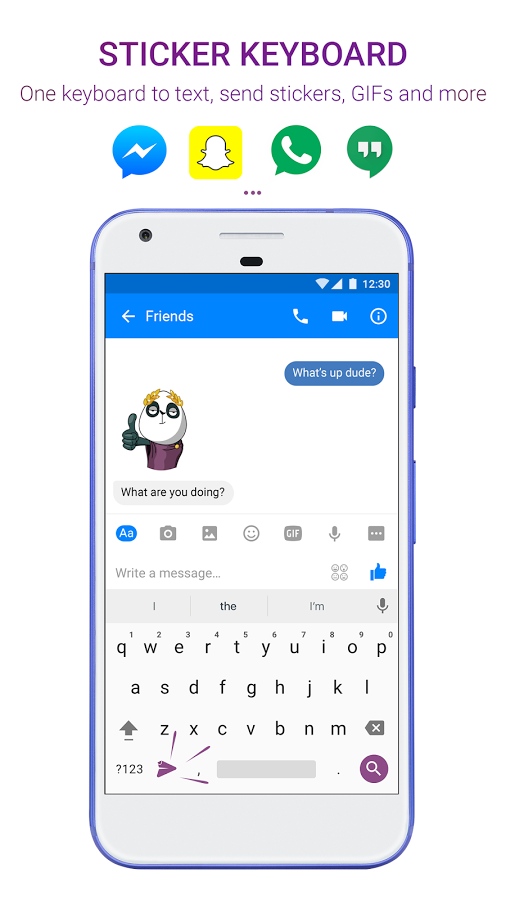 With the Sticker Cam you can take pictures and apply a number of templates, masks and effects to them. Moreover, you can also create your own face emojis by cropping the pictures you take and saving them. This is a pretty easy and fun process.
Sticker Market is a great app which has all your favorite stickers, emojis and GIFs at your hand. No need to switch between apps or keyboards. The app works perfectly on all communication platforms and would be a great addition to your app collection.