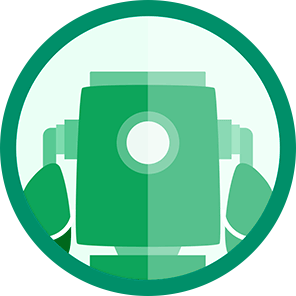 While there are plenty of apps and games in the Play Store and a good selection of different ones, many users are finding that they can't get the apps they want. Some of this is down to geo-restrictions and some is due to the apps not being accepted into the store because of policy restrictions. Now, Android users can get those apps, free of any restrictions, in a new app store called ACMarket. Completely free to use, there is also no need to root your device.
How to Download ACMarket:
You won't be able to get ACMarket from the app store but you can directly install it to your device.
Go into Android Settings and tap Security
Enable the Allow From Unknown Sources option
Close Settings, open your browser and go to https://ac-market.org/
Download the APK file
Open your downloads file and tap on the file
Follow any on-screen instructions to install the apk and ACMarket will be on your home screen
How To Use ACMarket:
A user-friendly app, ACMarket is easy to use:
Launch ACMarket and tap on a category
Find an app or game to download – a search bar is available to make your search easier
Tap on GET next to the app or game you want
Your app will be on your home page when it is installed
ACMarket Features:
ACMarket offers lots of useful features:
Free – no fees for using ACMarket or anything in it and there never will be
User-Friendly – easy to use and a couple of taps will get your games and apps downloading
Organized – all the content is in useful categories, such as Top Apps, Latest Apps, Trending Apps, Patched, Tweaked, Modified, and much more
No Geo-Restrictions – now any app can be used by anyone, no matter where they are in the world
Ad-Free – no irritating ads and now surveys – just tap, download and enjoy
Regular Updates – these fix any issues, bring new content, security enhancements and general improvements – installing these is recommended to keep the app secure
Safe – ACMarket is 100% safe. The updates keep it that way, so long as you install them and all apps are checked for viruses and exploits before being uploaded to the store – failures are rejected, ensuring all your apps are safe to download.
High-Speed Downloads – highest speed downloads of any app installer, including the official store.
24/7 Customer Support – customer support is worldwide – no matter where you are or what time it is, customer support is always on hand.
Frequently Asked Questions:
Third-party content always attracts a lot of questions – ACMarket has its fair share and these are the most commonly asked ones:
Which Is The Perfect Platform for ACMarket?
ACMarket is an Android app store and the developers have not indicated that they will be releasing a version for any other mobile platform. However, iOS users do have lots of other alternative stores to make their choice from.
Can I use It on Computer?
Yes. Although there is no direct support, because ACMarket is an Android app, all you need is an Android emulator on your Mac or PC. We always recommend BlueStacks or Nox Player as two of the best – simply install your emulator and load ACMarket into it.
ACMarket has Stopped Working – How to Fix?
There are three potential reasons this can happen – incorrect app preferences, the cache needs clearing or Unknown Sources wasn't enabled properly:
Method 1: Resetting of the App Preferences
This is the most common reason and this tends to work for the most users:
Open your Settings app and tap on Apps or App Manager (this will depend on what firmware you have)
Tap All Apps
Click on Reset App Preferences
Tap Reset Now and then try ACMarket – it should work now
Method 2: Clearing the Package Data
Open Settings and tap Apps or App Manager
Tap on System Apps
Go to Package Installer
Press on Clear Data and Clear Cache in turn*
You should find ACMarket is now working
* These options are under Storage if you use Android 6 Marshmallow
Method 3: Enabling Unknown Sources
Enabling this is the only way to ensure that third-party content can run on your device:
Open Settings and go to Security Settings
Enable the option to Allow From Unknown Sources
Try ACMarket again – if it still doesn't work, you will need to delete ACMarket. Make sure the Unknown Sources option is still enabled and then reinstall it.
With ACMarket, Android users have a fantastic alternative to their official app store. It's free to use, safe, legal and offers thousands of unofficial apps and games. Download it on your Android device today and see what it can offer you.