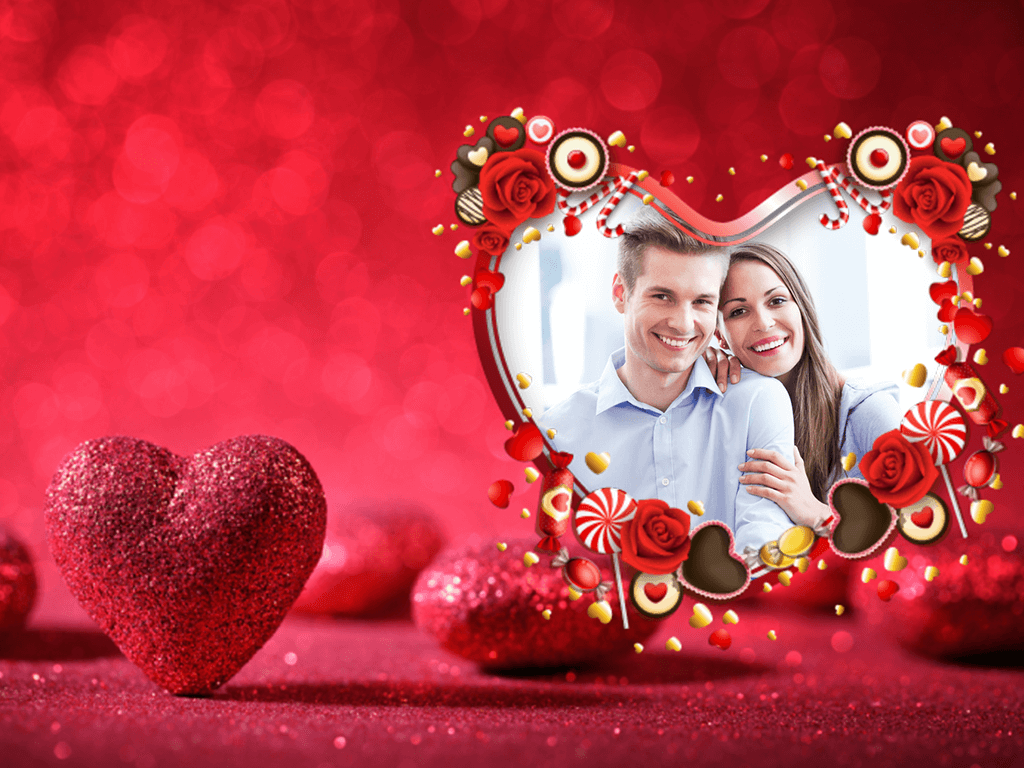 Photo frames give an extra beauty to your pictures. Although there are a lot of photo editing apps to make your pictures as beautiful as you want but without frames the pictures seems to be waiting for final touch. A well-framed photo looks more impressive as compare to a frameless photo. Frames are available in every design and vary from event to event. For wedding pictures, you need to select the frames decorated with roses, hearts, branches and romantic backgrounds. A simple but stylish photo frame is perfect for proposal, birthday, anniversary and party pictures. In the previous article, I had discussed such photo frame apps that are best for all type of pictures but here I exclusively focus on love photo frame apps for android. These apps provide you very beautiful frames that are best to show your love for others.
Google play store has many love photo frame apps but below Newzoogle will share the top 7 love photo frame apps for android because these apps are up to the desires of all romantic souls.
This app gives you more than 60 photo frames that are designed with cute love themes, red roses, yellow and purple flowers. The shape and style of every frame is different. Some have the round shapes, some are in square and some in heart shapes. This app also lets you to apply 12 amazing effects on your pictures.
Locket Photo Frames joins you and your love with a chain centered with cute hearts. You can easily set your pictures into hearts designed with soothing backgrounds. There are more than 8 locket styles available in this app. You can resize the photos and also set them as wallpapers.
More than 100 beautiful and stylish frames are included in this android app. To make your pictures more beautiful, you can use various stickers and emoticons even you can also write on your photos to create sweet memories. This love photo frames app also provides you amazing filters and grunge textures.
This app is packed with more than 25 impressive and good-looking frames to give a unique touch to your romantic photos. Without cutting, you can easily adjust the pictures in the frames and turn them into artistic piece of art by using great photo effects.
This is a fantastic love photo frame app that allows you to set your pictures in to gorgeous and stylish frames that are perfect to represent your feelings. From the collection of cute frames, you can pick up your favorite one.
This love photo frame app consists on a variety of colorful and attractive frames in all shapes. You can apply black and white, retro, sepia, vintage and many other cute effects on your pictures. This app also lets you to use beautiful photo templates, quotes, stickers and other decorative items to create professional photos.
This love photo frames app has a user- friendly interface that enables you to easily select your favorite photo border from the collection of 30 single and double frames. All the frames are very much appreciative and available in vivid colors, heart designs and nice shapes. To stylishly write on photos, you can also use multiple colors and fonts.
Do you have ever shared a framed-picture on social networks? Do you think that photo frames increase the beauty of your pictures? Do the above love photo frame apps for android give you the frames of your choice? Share with us.