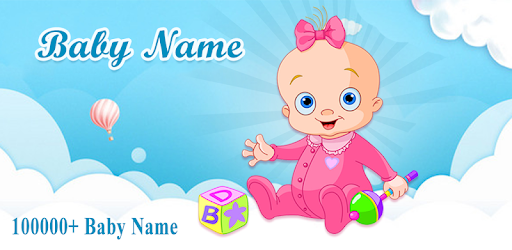 Everybody knows that parents do a lot of things for their children. To select the right name for the kid is also one of the first and major responsibilities of parents. Because whole life your child will be recognized by your given name. Furthermore, often name put the great impacts on the personality, luck and health of child. So, the name should be unique and cute. For this, sometimes a lot of discussions take place between couples and other family members. Modern age also added one more element in this regard in the form of android applications. There are many baby names and meanings apps that let you easily pick the best name for your newly born baby girl or baby boy.
Some of these name finder apps only give the list of beautiful names while some also provides names with their meanings. As far as helping the parents, these baby names and meanings apps for android also assist the writers to find the proper name for their created characters.
These apps provide "names" in all popular languages and each of them offers unique names' collection. Let's have a look on them for easily selecting the name that pleases you when you call or listen it.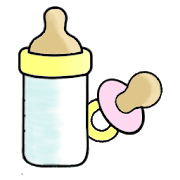 This is a most famous name dictionary app among parents because it lets you know 35000 names in more than 20 languages. You can choose the language you need and see the list of most or less popular names. No matter, you love the long or short names as this app covers all of them.
Whenever the good news comes often mother and father both seems to be excited and start thinking about the name of their future child. Sometimes the choices are different so in such case this app can help you a lot. Mother can save her favorite names and father can also do so. In the end, the app will show the names which are matched in both lists. By playing such game, you will be able to mutually decide the best name for your new baby. And this activity will also give you more happiness and fun time.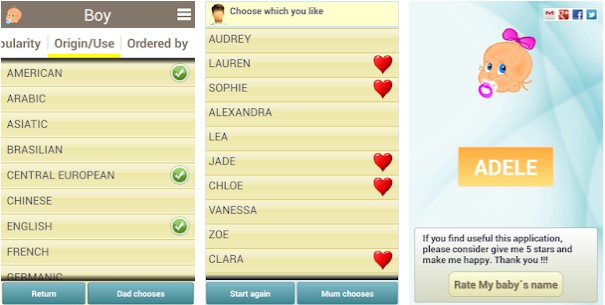 This baby names and meanings app introduces another amazing way to know your and your partner's choice. By swiping name cards, the app will display the matches so, you can easily agree on one name.
Almost 30000+ names are included in this app. You can search them according to your nationality, favorite celebrity and other great personalities. The name list will appear randomly or alphabetically as you like. This baby names and meaning apps also provides some information about the name which you pick for your lovely girl or boy.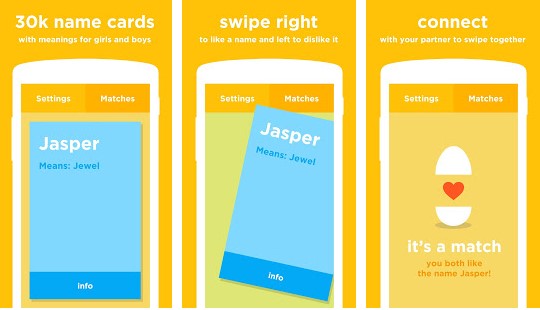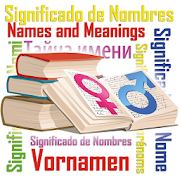 This baby names and meanings app has more than 50000 beautiful names. You can save your favorite names in one list. This app will also speak the names. So, you can judge whether the name is good in listening or can everyone speak it easily.
To have a cute name is important but the importance of name's meaning can never be denied. Besides this, in many occasions your child will be asked about his/her name's meaning. So, the meanings should also be perfect as the name. Keeping this thing in mind, this names and meanings app gives you complete details about the name's meaning, its root and language.
Not only baby names, you can also use this app for knowing about the names and meanings of different cities. Up to your ease, you can see the written name in any size.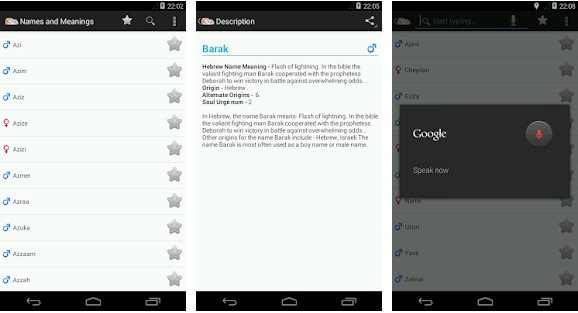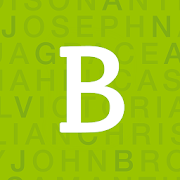 This is a most useful baby names and meanings app for android as it has a large list of beautiful and unique names. Every name has secrets that's why this app will show their significance, where they derived and in which year, they were famous. For more details, you can view the graphs and maps. Learn how to pronounce the name.
In short, this baby names and meanings app let you know everything about your name. You can watch the names randomly and can also pick the category based on male or female names.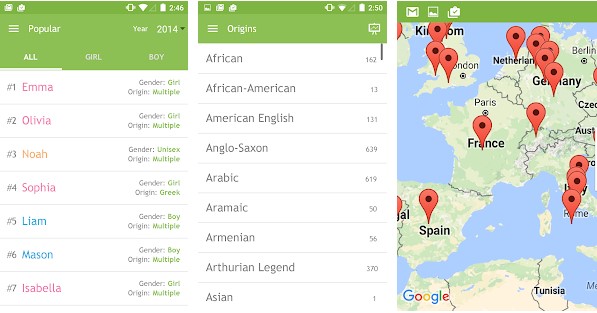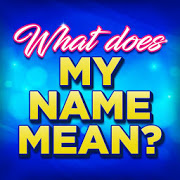 This is a different baby names and meanings app because it works in 5 ways. 1) You can know about Jewish, Christian, US and popular Islamic baby names. 2) Different name meanings will be clear to you. 3) You can make beautiful name posters or cards for sharing. 4) Creating name live wallpaper is also easy with this baby names and meanings app. 5) You can generate your own name's meanings by using the spellings one by one.
Many stylish backgrounds, text color changing option and name meaning editing facility is also included in this app.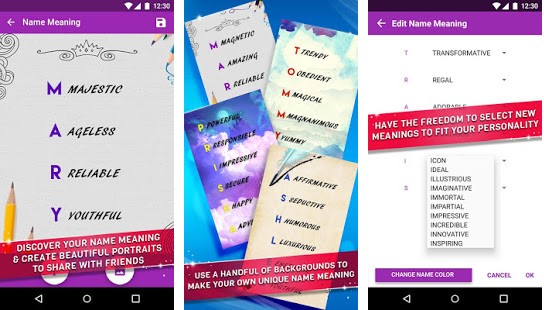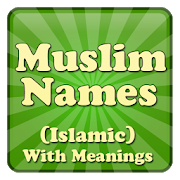 This is a beautiful Muslim baby names and meanings app because it provides a huge list of popular Islamic names. In one list boys' names are alphabetically arranged and in second list only Muslim girls' names are shown. Both of these categories have two different background colors like blue and pink. You can use the "search box" for quickly finding the name meaning.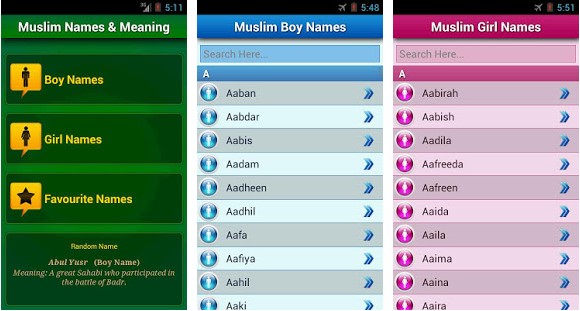 Does any of these apps help you to get the name you are looking for? Do you think that name's meaning should also be beautiful as the name? If you know any other useful baby names and meanings app for android then in comment section, you can inform.