Want to create your own logo? Just grab this DesignEvo Logo Maker app. Through this app, you can convert your smart phone into a handy logo maker and make beautiful logo designs at your fingertips. Even if you know nothing about graphics design and have zero design skills.
DesignEvo comes with a clean and simple to use interface, making the entire logo creation process a breeze. To simplify the design process, DesignEvo offers 3,500+ premade logo templates that all have been designed by professional designers to help you start off easily. You can browse through the categories to choose a suitable logo design that might work for you, and then customize it with your creative idea. You can resize graphics, add fonts, change color, move layers, curve texts and many other options to have fun with.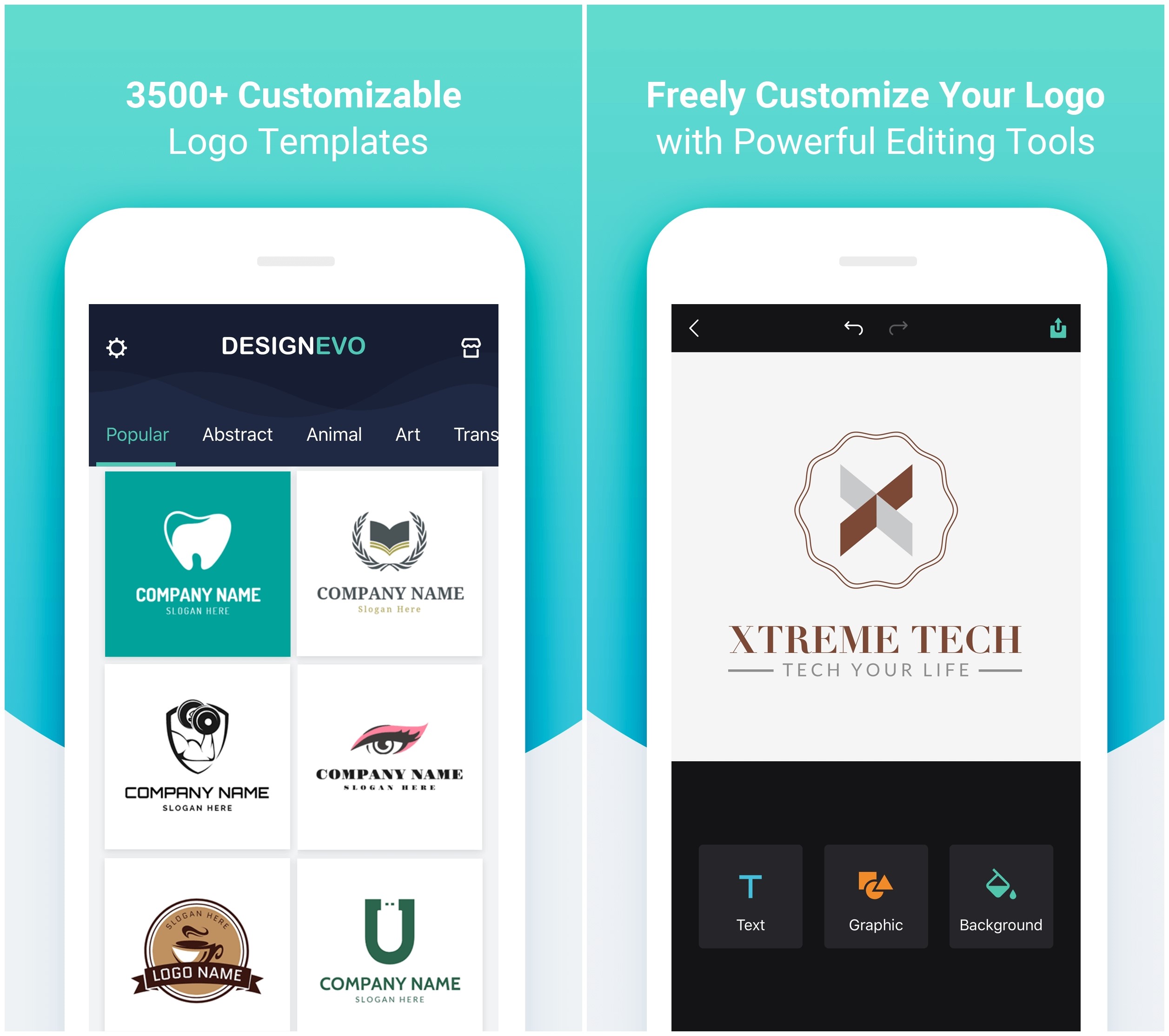 Fonts are very important part of a good logo design, and DesignEvo definitely knows it very well. It comes preloaded with 100+ various fonts, so you can try as many as you want to and choose the perfect one that fit for your needs. There are also many preset graphics you can use to further enhance your logo design, including badge, decoration, line, shape, banner, symbol, etc.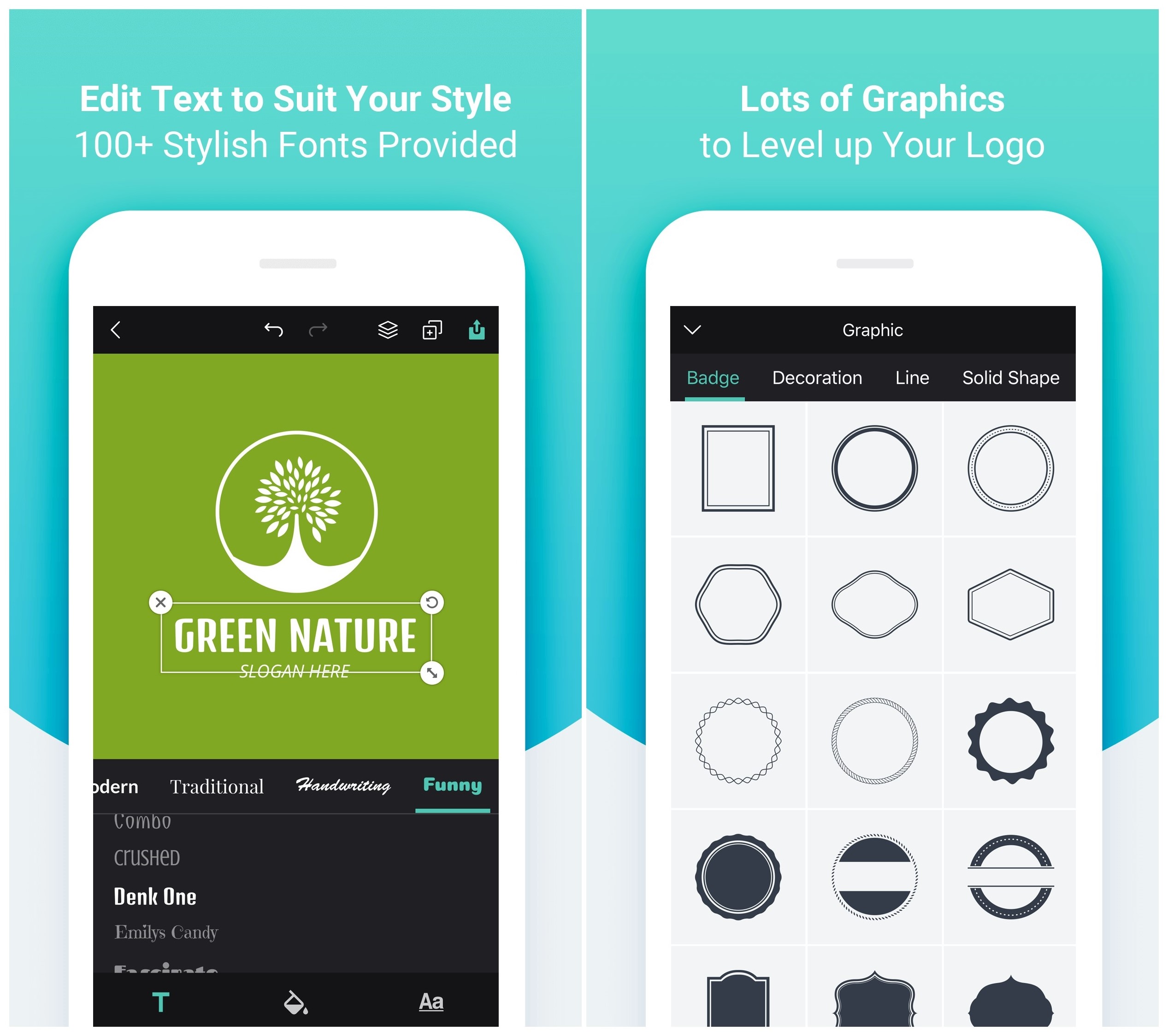 Don't worry if you made a mistake with your logo. DesignEvo supports undo and redo for every steps of your editing, which helps you get back on track easily. Once you finish the logo, you share it with mail, messages, or your favorite social media apps. Alternatively, you can save it to your camera album. There are three image types are supported- JPG, PNG and PNG with a transparent background.
Either way, with a large variety of professionally designed logo templates, 100+ quality fonts, a lot of preset graphics and handy customization tools in the app, there are countless possibilities to create an eye-catching logo extend your reach. If you're interested, you can also have a play with its web-based version- DesignEvo Online Logo Maker, which has more powerful features and resources.