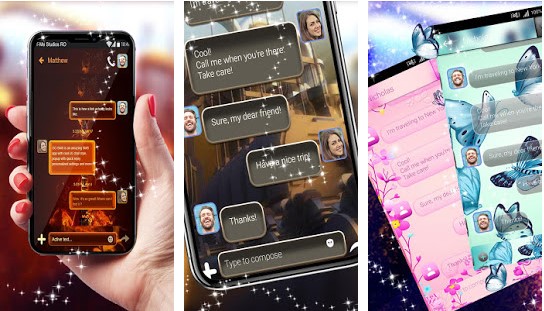 Sending and receiving text messages is an easy way to communicate with people who are near or far away from you. As we are fed up with the same wallpapers on our devices similarly, we are bored or somehow feel outdated to have the same SMS background screens and usual bubble styles. And Often we think to have some variety or option to customize the text messaging wallpapers too. Changing text message backgrounds can put a very good effect on your mood and conversation. You can try this with these android SMS apps. Along with changing text message backgrounds, these apps give you numerous features. Let's know: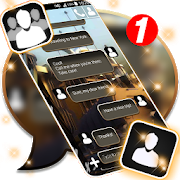 New Messenger Version 2019 makes it convenient for you to connect with friends through SMS. It offers hundreds of SMS themes that are very unique and stylish. Your SMS background screen will look beautiful and attractive. The design and color of each theme or background is gorgeous.
As the app cares about your taste, similarly it cares about your privacy, vision and mind comfort. You can pick the word size that is easy for reading and typing messages. There will be no more frustrating messages because the app lets you block them in one tap.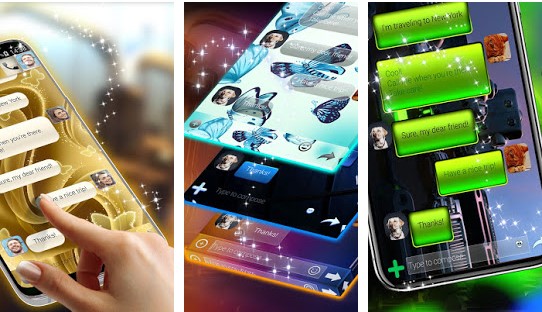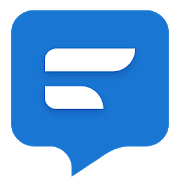 Textra SMS is a mind-blowing app for changing text message backgrounds. Every feature of this app is captivating and useful for improving your messaging style. You can change SMS background screen with your favorite colors. The bubbles color and shape can also be changed. With this app, it is easy to type text in any color and any size. So, you will enjoy a new messaging experience because Textra SMS app puts a variety in front of you and lets you customize the themes according to your mood.
Besides, changing text message backgrounds, you can use this app for group messaging. Writing or reading SMS will be easier because the app gives you light and dark modes. At any time of the day, you can quickly send or get replys even if you are busy in any other activity on your phone. You can schedule, remove and block the messages you dislike. Stylish emojis and many more things are also included in Textra SMS app.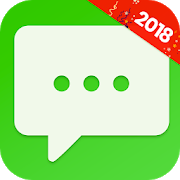 Messaging+ 7 is another suggested app for changing text message backgrounds, sharing emojis and making group messaging. All message wallpapers are lovely and colorful. And if you want more style then there are many cute chat bubbles which you can pick for more uniqueness. The font styles and bubble's color can also be modified. To never miss new messages, this app also supports flash alerts and popup message dialog etc.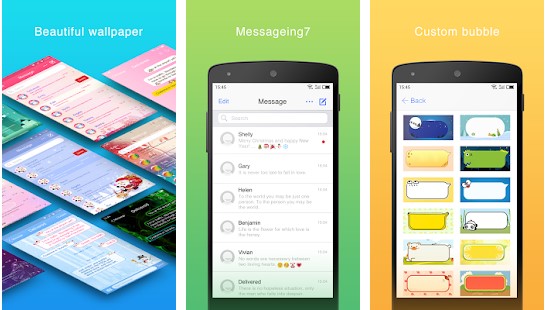 Changing text message backgrounds is very much easy with Mood Messenger. Because it has more than hundred impressive and beautiful message wallpapers. You can alter the bubble styles, colors and word size to have a fresh and unique SMS screen.
As the app helps you in changing text message backgrounds similarly it enables you to set the time for automatically send messages. You can hide your personal SMS, set combine chats, block useless SMS and organize special messages in one place.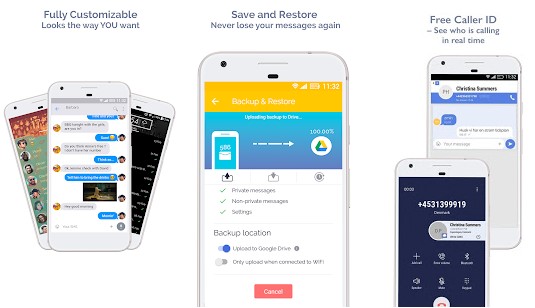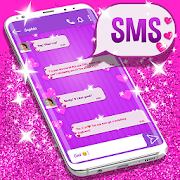 This is really a cute SMS app for changing text message backgrounds and getting new chat bubble shapes. Mostly the app offers pink, purple and other eye-catching message wallpapers that are designed with diamonds, flowers and hearts etc.
You can try various font styles, add photos, set SMS sending time, lock private conversations and more.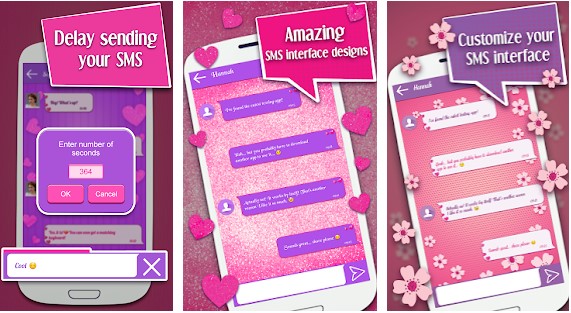 So, here we have shown to you the best android apps for changing text message backgrounds. Which app gives you the best SMS background images? Tell in comments.