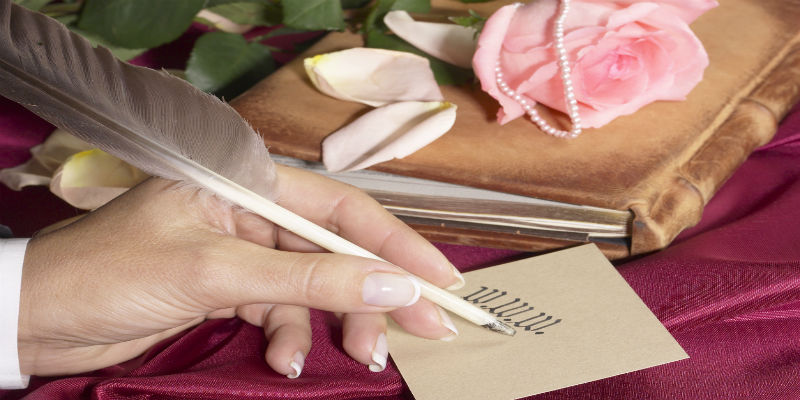 Poetry is the best way to express your feelings and thoughts but everyone cannot create it because for it you have to increase your horizon of knowledge and be sincere to your topic. A very few people are awarded with this "creative talent" and seems to be born "poet" but if you are not a born poet and enthusiast to produce impressive poetry then must get inspiration from the previous poets who are master in "word art". You can also try the following android apps for writing poetry. The great thing about these apps is that you can learn and write on the go. These apps introduce you with the works of great poets and provide you a proper platform to publish your poems.
Firstly Newzoogle will recommend the 2 essential android apps for writing poetry and having a "poetry library" in your mobile. These apps will help you to improve your knowledge and writing style too.
This is a must have android app for writing poetry because it tells you about all the famous poets and their poetical works. You can read the poetry from Shakespeare to current poets. Love, passion, nature, family, spirituality, nostalgia, humor and many other types of poetry is perfectly explained in this app. If you are looking for the new poems then gently shake your device.
Every poetry fan love to use this app for writing poetry because it provides you the basic information about more than 300 poets and 3700 poems. Every poet has his own style so by reading these works, your writing style will improve and your thinking abilities will also increase. You can bookmark your favorite poems and read them even when you have no internet.
Apps to Get the Perfect Rhymes
This is an amazing android app for writing poetry and polishing your style. It gives you the best rhyming dictionary to quickly find out the perfect and beautiful rhymes. Along with regular rhymes, you can also know all kind of rhymes that have the best matching sounds. Meanings and pronunciations are also included in this app.
Poet Assistant is a very special app for writing poetry and getting new ideas. There is a beautiful rhyming dictionary that will help you to easily find the highly impressive and well-matched words. If you are confused about the meaning then this android app for writing poetry also gives the best offline English dictionary and thesaurus. You can also listen to your favorite poems to check the sound quality.
Apps to Publish your Poetry
This is not only the app for writing poetry but the app for publishing your poems too. You can set them in different categories, connect with your favorite poets and edit your creations as you wish. This app also tells you what others think about your writing and what type of ideas they give to improve your poems. This app accepts all poetry styles and lets you to comment on other poets as well.

This app provides you the best and safe place to read and publish your poetry. Without worrying about judgment, you can post poems in various topics or multiple styles like haiku, rhyming couplets, odes, love poems and whatever you like to share. This app will alert you when others will comment and like your poems. You can edit the poems too and find the best you need.
Apps to Automatically Write Poems
Sometimes it happens that you have ideas and words but ambiguous to arrange them in right way so to help you in this "Poem Writer" is introduced. All you need to do is to simply enter your topic and a few lines and the Poem Writer will automatically generate a new poem for you which you can save and share with friends.
HaikuJAM is the most wanted android app for writing poetry because it allows you to write a single line on any topic and the 2 other strange people will add 2 lines to make a 3 line perfect poem. Haiku JAM is also best to connect and meet with other people who have the same interest like you.
Do you like to get the benefit from the above android apps for writing poetry? Which one is up to your taste? If you are using another android app for writing poetry then most welcome to share with us.