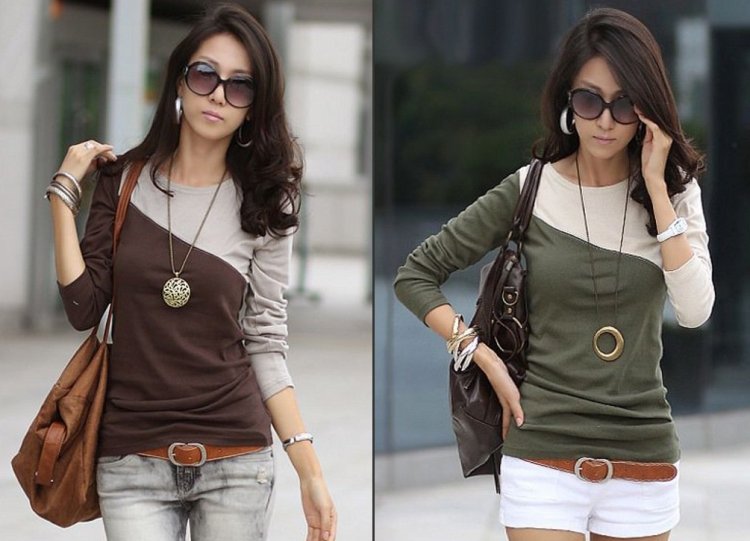 Fashion! Fashion! Fashion! Every young girl and boy love to adopt latest fashion trends because to be fashionable and stylistic is essential to survive in modern ear otherwise simplicity takes place just in few hearts. So change your look to become the apple of everyone's eye. Newspapers, magazines and social media are the biggest source to get the great fashion ideas. Even on android mobiles, you can also know the worldwide famous fashion brands, dressing styles, makeup tips and many other fashion accessories. Quickly download the top fashion apps for android and be the first to follow the fashion. These apps show you the pictures of new fashion arrivals and inspire you to live like a celebrity. Some fashion apps for android also let you to buy your favorite clothes, shoes, jewelry, mobiles and many other items on low prices as compare to the market rate. Go here to find the best shopping apps for android.
The list of fashion apps for android is large in number but for your convenience Newzoogle has collected the top fashion apps for android. Let's have a look.

Fashion is not associated with age. Feel young with "Forever 21". You can know the latest outfits and popular street styles. This app displays the photos and gives you the facility to shop your favorite items such as dresses, footwear, mobile phones and many other things. You can get the alerts on sales, promote your own fashion styles and can also find the best shopping malls near to you.

More than millions of products, clothing styles, bags, jewelry and beauty cosmetics are showcased in this great fashion app for android. You can get latest fashion ideas and sale alerts. ROMWE lets you to quickly buy your favorite things by designer, brand, color and size. You can also share your style and easily know the latest fashion trends.

Poshmark is an amazing fashion app for android because it lets you to embrace style and get inspiration from fashion expert parties. You can sell your old and new things on Poshmark to gain profit. This app also enables you to buy more than 5000 branded items that are available in every size and variety.
Zara is an exceptionally popular fashion app for android that enables you to stay up to date with latest fashion market. You can know the latest news and current details about the popular fashion brands, fashion catalogs and celebrity styles. If you are enthusiastic to collect and view the unique dresses, then this is the best fashion app for you.
ASOS lets you to watch the catwalk videos to get the latest fashion inspirations. You can see all the new collection of clothes, shoes and other 850 brands. You can search the things by entering your size, favorite color, brand and price limitations. This fashion app for android also allows you to share the selected items with your friends and get the notifications on current sale offers.

Zalando is the biggest fashion app for android that introduces with all exclusive varieties that are best for men, women and kids. More than 1500 fashion brands are included in this app so you can easily pick up your favorite things like footwear; sportswear, casual wear and party wear accessories. Zalando also lets you to create wish list, use the barcode scanner, compare the prices and many more.

With H&M, you can easily join the fashion world. See the videos, pictures and latest fashion trends. You can purchase whatever you want and receive the quick notifications when the sale offers will start and end in your nearest stores. This fashion app for android also enables you to easily locate the best shopping centers around you.
Why you like to use the above fashion apps for android: To get new fashion ideas or to have a new shopping experience? Newzoogle is waiting for your reply via comments that are given below.