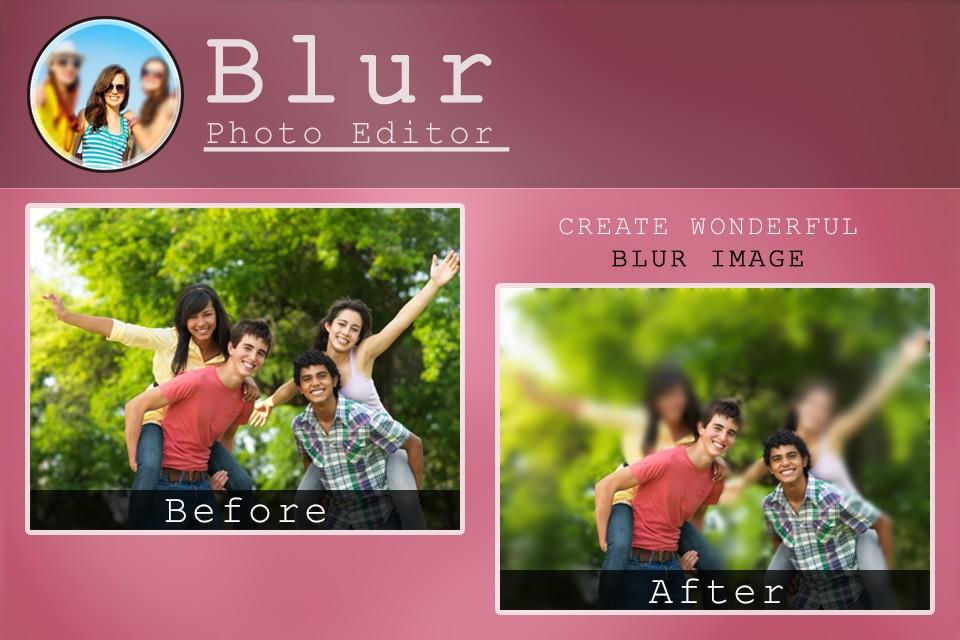 Sometimes it is happened that your photo looks beautiful and you want to share it with your friends but you hesitate to do that. Why? The first reason is that may feel the photo background was embracing or not up to your magnifying personality. Secondly, the people who are standing beside you in the photo perhaps do not look perfect. Thirdly, there are many unnecessary objects in the photo which you dislike. All these reasons give birth to photo blur background apps for android. You can defocus the unwanted objects and people from your photo and highlight the objects which you want to see prominent in the photo. Let's read in detail.


After Focus is the best photo blur background app because it will give realistic blur effects to your photos. You can filter the both foreground and background images with different colors and styles. Without the clone camera apps you can create the twin of yourself in the background blur effects.
This blur background app for android allows you to blur the photos in a quickest way. There is a magnifying glass that will show the practical view of your blur effects. You can modify the size of the blur image and real image. The undo, redo modes and blur levels are the appreciating features of this photo blur effect app.
With this photo blur editor app, you can apply  stunning effects to your pictures. The app will easily blur the desired parts of your photo taken from the camera or gallery. This photo blur background app also provides you special blur brush, pixilation tool and different techniques for blurring.
You can easily blur the unwanted parts of your photos and defocus the annoying objects. For a perfect blur photo this photo editor blur background app offers a lot of amazing features like modify the blur intensity, repeat and improve the existing blur effects. This photo editor blur background app will really make your photo worth to share with friends.


This photo blur background app has a very beautiful Ul design and enables you to blur and unblur your targeted photos. You can change the available brush and photo size for better results. To undo the pictures is also easy with this photo blur background app for android.


It is a very easy to use and versatile photo editor blur background app with awesome features. The app enables you to highlight your photo in a decent way and put away the others in haziness. You can resize, crop and save your focused photos on SD cards.


Background Defocus functions just like the above photo blur apps for android. The unique thing about this photo blur background app is that it allows you to take two pictures simultaneously with separate blur settings and later combine them in one photo with different blur effects.
Enhance the beauty of your photos by giving them blur effects. Do you like to use the photo blur effect app or not? Give the reasons in both cases in the comments.