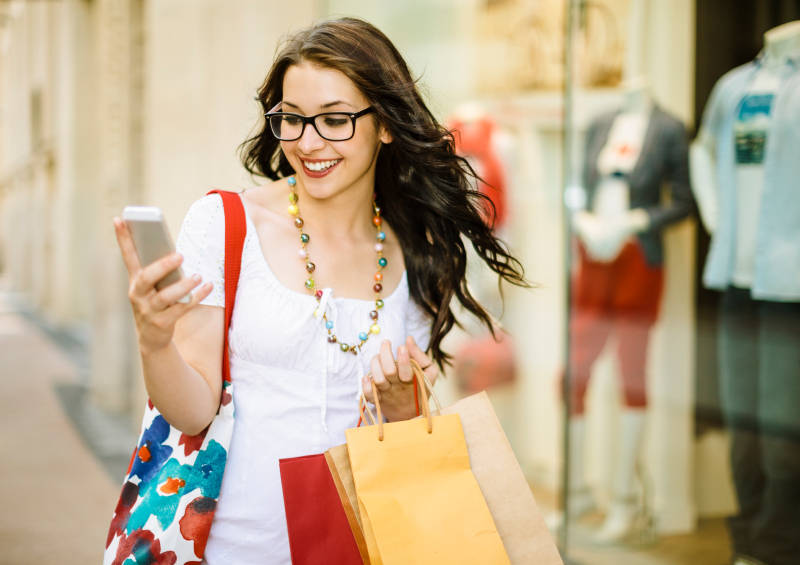 To go for shopping and search for the best items is not an easy task. But online shopping has made everything easy. I really had experienced it when I need a designer suit but due to the bad weather I hesitate to go outside. Suddenly a striking idea came into my mind to online order for suit. And you know I become very much amazed when after a few hours the suit was on my door. If you are like me and love to buy the things online then get the best shopping apps for android and buy whatever you want. There are many shopping apps for android even some apps offer single items in a variety of tones. You can download separate shopping apps to buy different things but here Newzoogle will tell you about the most popular online shopping apps for android. These apps give you all kind of things in a single place, for example, you can buy shoes, clothes, household items and electronic things on a very reasonable price. You can create the wish list and quickly find the items by color, brand and size. Every shopping app for android also gives you the reliable things with money back guarantee. Let's read more.

AliExpress is one of the top online shopping apps because it gives you more than 25 categories so you can easily buy the things you need most. You can buy cars, phones, suits, shoes, computers, handbags, toys, watches, jewelry and many other items. The things are in low price but high quality. AliExpress also lets you to directly talk with the sellers, know the other peoples shopping experience and easily manage your order payments.

Myntra offers more than 2,50,000 products and 2000 brands so you can easily buy your favorite dresses, fashion accessories, footwear, home furnishing items and a lot more. You can get the fashion tips and details about the things you want to buy. Myntra also supports for discount, cash, net banking, credit and debt cards.
Amazon Shopping app lets you to get more than million of products from different counties like France, Canada, Brazil and others. You can see the pictures and get the information about the things. Amazon shopping app enables you to use your voice to quickly find your favorite items. This app also sends you notifications related to your order and its delivery time.
Wish is a very popular online shopping app for android because it gives you quality things on a very low price as compare to market. If you first time using "wish" then you will get the 10% discount as a special offer for new customers. There are more than 150 million items in this app to shop.
Along with buying the things, eBay also allows you to sell your own products and earn money. eBay provides you all the necessary things from fashion to machinery, books to video games and home decorations to gift cards. You can also scan barcodes, use coupons and track your orders conveniently.
Flipkart lets you to buy what you want. You can search the items by using your voice, text message and barcode. You can return and replace the things even get back your money. Flipkart also informs you with multiple payment systems, discounts, deals of the day, free shipping and delivery updates.
Etsy enables you to quickly buy and sell your favorite items. All kind of exclusive fashion accessories, outstanding dresses and striking jewelry is waiting for you. You can use Google wallet or PayPal services for quick payments. Etsy also allows you to directly talk with the shopkeepers and release your confusion related to the things you intended to buy.
According to my calculations, all the above apps are the most popular shopping apps for android. How far I am right? Give me your feedback in the comment box below.