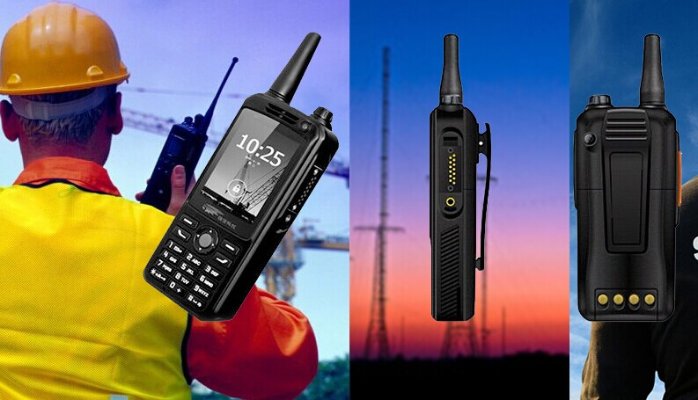 The trend of walkie talkies is old but beneficial yet. Although the main purpose of walkie talkies is to provide the real time communication but technology has made further advancements in these devices. Instead of having a heavy walkie talkie, you can install the walkie talkie apps on android and can turn your phone in to an actual walkie talkie. These apps help you in different situations: you can easily give direction to others while living at a distance, share the GPS locations and send the voice messages to do a mutual teamwork. Smartphone walkie talkie apps are also fast and give the better voice quality as compare to the physical walkie talkies. You can have the walkie talkies with you all the time and can get the benefits from it whenever you need. The great feature is that these apps also support the Bluetooth. Anyways if you are tired of typing then you must try the Smartphone walkie talkie apps to have a new calling experience.
Newzoogle has found the following push to talk walkie talkie apps that work well on all android devices. Let's have a look.

Voxer walkie talkie is the choice of millions of people because it enables you to have a live push to talk tool. You can send the messages in different forms such as text, photo and voice messages even you can also record your all messages to view them later. Voxer walkie talkie also provides the offline services and widgets to quickly connect with your fellows.

Zello PTT Walkie Talkie is compatible for all kind of devices and networks like 3G, 4G and wifi etc. It gives you crystal clear voice, private channels, maps and contact list to have a better communication. This app also supports the Bluetooth, visual voicemail, notifications and urgent call alerts.

Wi-Fi Talkie FREE lets you to quickly connect with your friends via messages, chatting and voice calls. You can also transfer the exclusive files, use the Bluetooth, headphones and other sources to have a quick connectivity. This app also works on slow internet. Anyways if you want to increase the speed of your internet then Newzoogle recommends the best internet speed booster apps for android.
HeyTell walkie talkie app lets you to talk with more than one person at a time. The better sound system, quick on and off functions makes it easy for you to manage the virtual walkie talkie supported with all network channels. If you want to know about the best wifi channel up to your router then use the best network channel analyzer apps for android. 
Walkie Talkie – communication is an ad free and fast android app that enables you to quickly exchange the voice messages across multiple devices and networks. You can also use the widget to have a free and easy push to talk.
Many other Smartphone walkie talkie apps are also available but the above walkie talkie apps are best for android. Does your favorite app is included in the above list. Let me know in the comments.