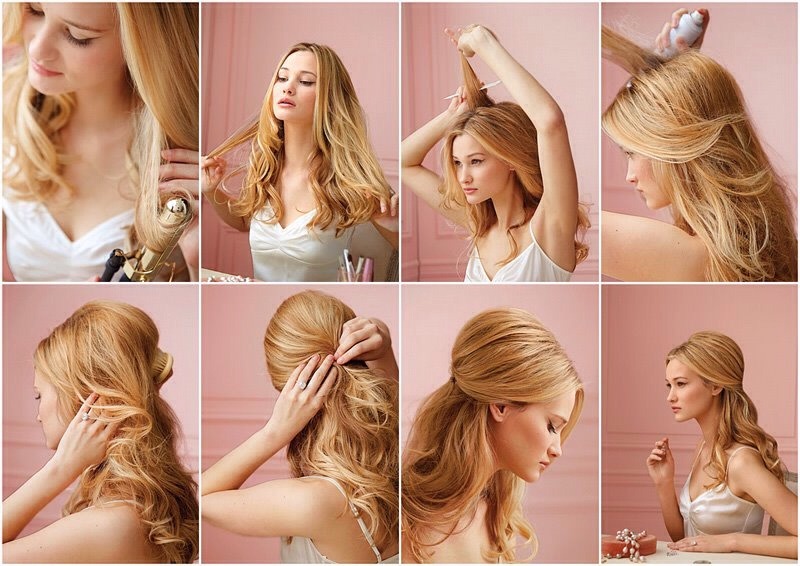 Do you want to change your look? Then there are a variety of things to try out but one of the main things is your hairstyle that can make you stylish, fashionable and decent lady.  French tail, Ponytail, updo, bun, bob, braid, short, long and to name a few are the popular hairstyles but some of these hairstyles are a bit difficult and you cannot make them by yourself but if you have android then hairstyle tutorial apps can help you to quickly make your favorite hairstyles. These apps show you the pictures, videos and step by step instructions so you can easily become hairstyle expert. This is also able to be mention that each and every hairstyle app for android shows you the different but new hairstyles which are best for parties, weddings, formal and informal gatherings.
Below you will find the best hairstyle tutorial apps for android:
This is the number one hairstyle app because it introduces you with a lot of glamorous, latest and easy hairstyles. From long to short every type of hairstyles are explained with the help of pictures that are clear and let you to easily follow the step by step hairstyle methods.
This hairstyle tutorial app is packed with amazing hairstyles that are mostly long, braided and bun. You can select your favorite hairstyle category and get the step by step guidance through photos and instructions. This app also enables you to save and share your most wanted hairstyles.
If you love the braided hairstyles then you should try this hairstyle app for android because it shows you the special braided hairstyles like one side braided, French braided, butterfly braided and more. Each and every step is explained in a very easy to understand way. This app also gives you various hair care tips to quickly get rid from dandruff and hair loss problems.
More than 900 stylish and glamorous hairstyles are included in this hairstyle tutorial app. You can get the new ideas for your next haircuts. This app also shows you the step by step pictures of different hairstyles even you also watch the complete tutorial videos to quickly learn the hairstyle techniques.
This is a fantastic hairstyle app for android because it teaches you a lot of stylish hairstyles like twisted ponytail, fishtail, braided buns and more. You can see full tutorials with the help of clear and colored pictures. This app also tells you about the usual, professional and fashionable hairstyles.
With this hairstyle tutorial app, you can know about a lot of stylish and easy hairstyles. All the hairstyles are explained with photos that are numbered as 1, 2, 3 and so on. You can set your favorite hairstyles as wallpapers and share them with your friends on facebook, twitter and other social contacts.
Hope, these hairstyle apps for android will help you to do every type of hairstyles according to your desires. Which app has your favorite hairstyles? Share with Newzoogle in the comments.