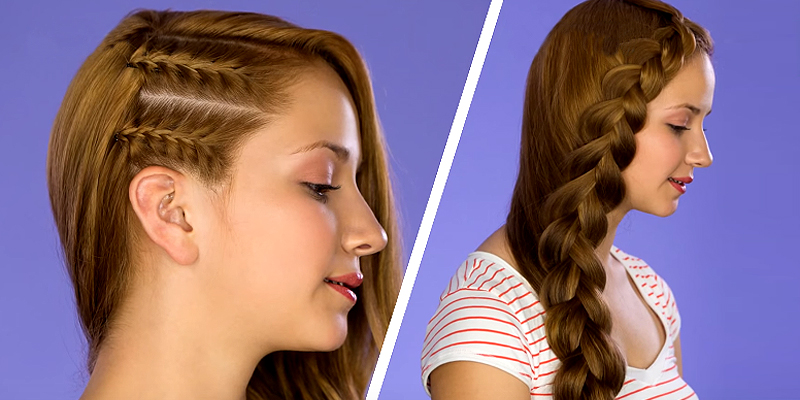 To have a cute and stylish haircut is the desire of every young girl that's why hairstyle experts have introduced a variety of fashionable hairstyles that are best for weddings, parties and other occasions. But often you become confused to decide which hairstyle suits well on you. To help you in this regard, android developers has invented amazing hairstyle changer apps that let you to set your face into different hairstyles and know which hairstyle looks beautiful on you. These hairstyle changer apps provide you a lot of long and short hairstyles like bun, bob, braided, ponytail, fishtail, layered, step and more. Even you can also see the pictures and video tutorials to do different hairstyles but for this visit the next post. And remember to try on different hairstyles before going to salon otherwise a bad haircut can make you a ridiculous person.
Below you will find the best hairstyle changer apps for android.
Hair Color Studio gives you a lot of hairstyles and haircuts to try on your photos. You can get more than 20 hair colors and beautiful fashion items to decorate your hair. This hairstyle changer app also enables you to adjust the size of the hairstyles, use filters, compare before and after results and share them with your friends.
This hairstyle changer app has more than 100 hairstyles that are arranged in different categories like long, short, medium and crazy. You can easily select your favorite haircuts and later edit them with different hair accessories like flowers, butterfly, ponies and more. This app also lets you to change the color and size of your selected haircuts to make them fit on your photo.
This hairstyle changer app provides you many decent and fashionable haircuts which you can easily set on your pictures. You can dye your hairs with different colors and resize the hairstyles to get a natural and realistic look. Check over here to change the color of your eyes.
This is the best hairstyle changer app for men and women. As a man, you can try on different hairstyles to get a dashing look like players, celebrities and many more. As a woman, you can know how glamorous you will look with curly, blonde, bob and fringe haircuts. This app also allows you to adjust the size of the hairstyles but if you want to change the size of your favorite photos then browse around here.
What do you think about these hairstyle changer apps for android? Do you have tried any of the above hairstyle apps? Give your feedback in the comments.